New Documentary 'Nureyev' Follows Dancer's Leap From Behind Iron Curtain Into Superstardom
11:05
Play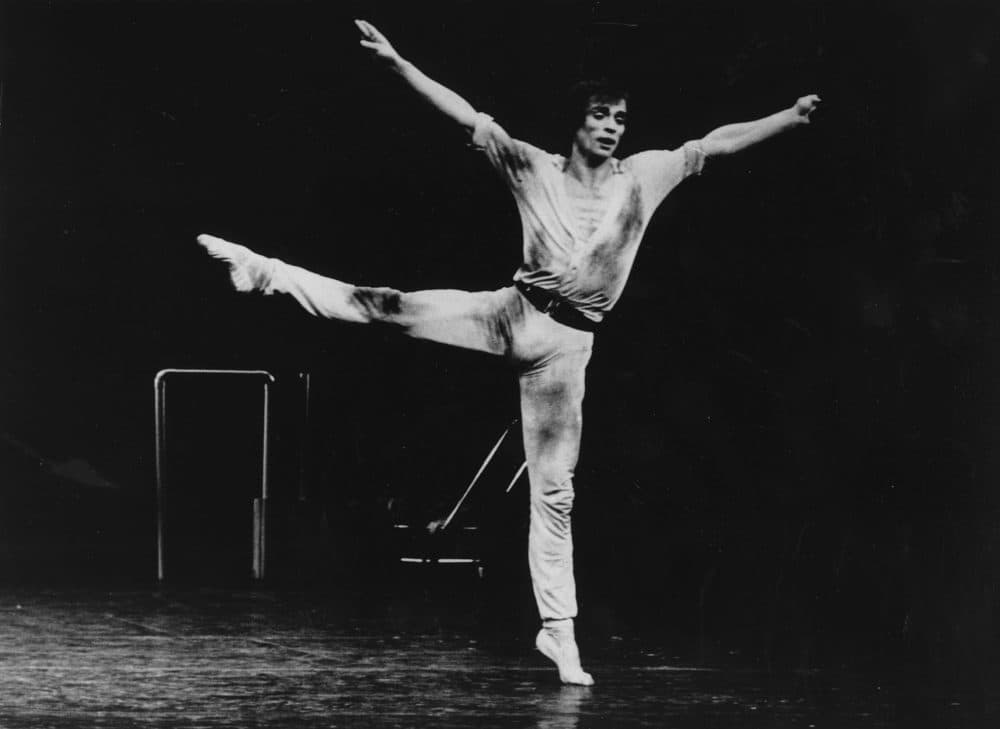 Ballet legend Rudolf Nureyev, who defected from the Soviet Union in 1961, is the subject of two new films out this month. One is a new feature film "White Crow," and there's also "Nureyev," a documentary which puts the dancer in the historical context of the Cold War era.
"Nureyev" co-directors Jacqui and David Morris tell Here & Now's Robin Young they wanted to make the film in order for a new generation to "rediscover" Nureyev.
Nureyev died of AIDS at the age of 54, and he has largely faded from memory since then, David says.
"People have also sort of forgotten about the devastation AIDS caused, and he's also one of those enormous stars that you probably won't get again," David says. "He and people like him, like Elvis, they were sort of larger than life, and they stood out more. ... We wanted to bring him back."
Nureyev defected to the U.S. during the Cold War, but the film starts in his childhood during Stalin's Russia. Jacqui says they wanted to highlight his youth to show how far Nureyev came.
"They had absolutely nothing, and he had to overcome so much," she says. "And to end up being the most, sort of, famous person in the world, I just think we had to show those early years, just to really put him into context, just to really let an audience know how unique he was and how extraordinary he was."
Interview Highlights
On the role of dance in Russian society
David Morris: "That was the one thing that they knew that could conquer the world. They had the greatest dancers. They had the greatest choreographers and teachers in the world. And so at the time of Nureyev's defection, they were going to the West, and it was just two months after Yuri Gagarin went into space, and it was [an] enormous embarrassment to them. And two months after that, the Berlin Wall went up, so he was sort of sandwiched between two enormous events during the height of the Cold War."
On what happened to Nureyev's friends and family after he defected
Jacqui Morris: "Well, they were all punished. His two closest friends were scientists — it was a brother and sister. They were both scientists, and they were denied promotion for 10 years. Another close friend of his who was at university at the time, she was thrown out of the university. It had repercussions for everybody, but you know, I went to Russia several times to interview his friends because if he'd have lived, he would've only been in 80s, early 80s now, so he still has a lot of friends who were alive, and none of them regretted any of it. They talk about him as if it was yesterday. They are so loyal to him and so proud to have been part of his life and his escape."
David: "And he was loyal to them. All through, you know, he was smuggling money in to them, to his parents, to his friends, and you know, he never forgot them."
On how Nureyev had an extraterrestrial, larger-than-life aspect to him 
David: "He was, and he was stunningly good looking, stunningly arrogant. He was only in his early 20s, but as soon as he came to the West, he made a bee line for the most famous dancers in the world, Margot Fonteyn in England and Erik Bruhn who was a Danish star, and he got them both."
Jacqui: "He was the kind of person that would walk into a room, and ... you could have your back to him, and you'd know that he'd walked into the room. It just sent ripples through everybody, and ... when we heard that interview, we thought, 'That absolutely sums him up.' The whole world was behind him at one point. I mean, when he defected, he knew that he was never going to be able to see his mother again, and he didn't really until right at the end of her life. And we all followed that story. And I think that applause at the end was an applause for his life. You know, that was, 'You're an amazing person.' "
---
Lynn Menegon produced and edited this interview for broadcast with Tinku Ray. Samantha Raphelson adapted it for the web.
This segment aired on April 25, 2019.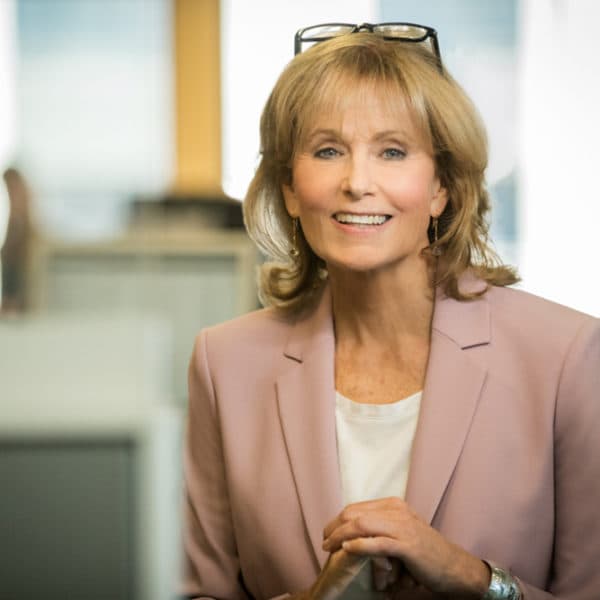 Robin Young Co-Host, Here & Now
Robin Young brings more than 25 years of broadcast experience to her role as host of Here & Now.