Man Known As 'American Taliban' Released From Prison
05:25
Play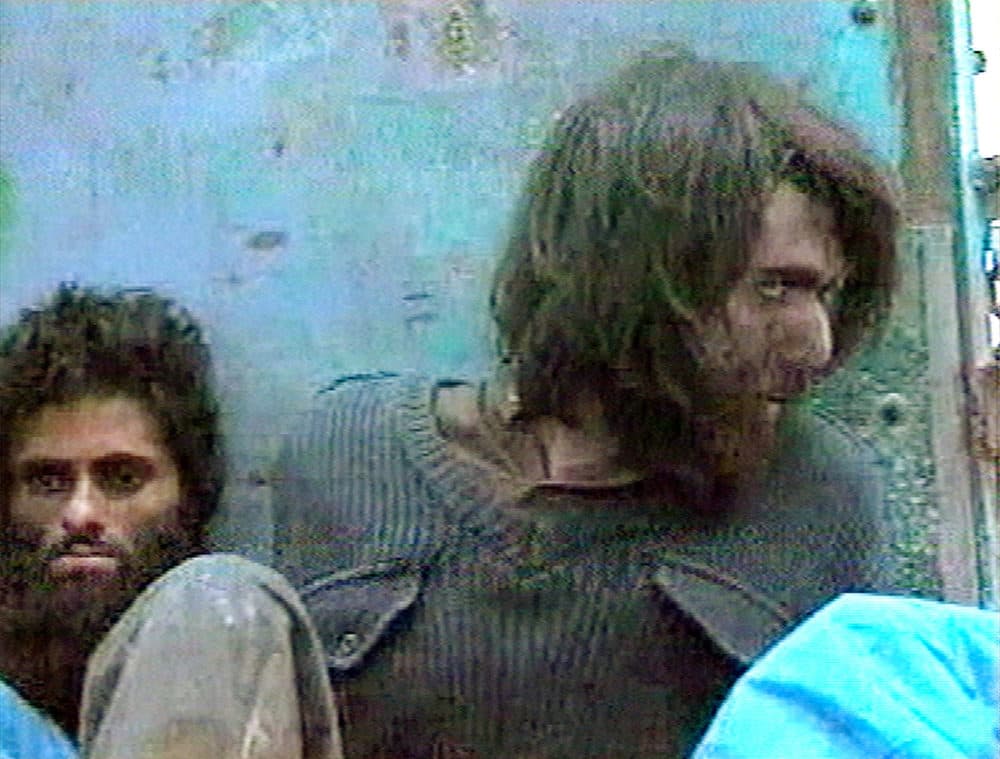 This article is more than 1 year old.
John Walker Lindh, the California man who became known as the "American Taliban" after he was captured on a battlefield in Afghanistan in 2001, was released from a federal prison in Indiana on Thursday.
But conditions imposed on his release make clear that authorities remain concerned about the threat he could pose once free.
Lindh's arrest and imprisonment over 17 years ago stunned Americans. He was not foreign born — he was from the U.S. — but he pled guilty to providing support for the Taliban.
His plea deal called for a 20-year sentence, but he's out early for good behavior. This has raised a lot of questions, especially from the family of CIA agent Johnny Micheal "Mike" Spann, who was seen interrogating Lindh in a famous photo from Afghanistan — then was killed during an uprising of Taliban prisoners.
American intelligence agencies are also concerned about Lindh's release because "he's still clearly holding these extremist beliefs," says Seamus Hughes (@SeamusHughes), deputy director of the Program on Extremism at George Washington University.
"When he got sentenced in 2002, he was very repentant. Although in recent years, we've heard that he is a strong supporter of the Islamic State," he tells Here & Now's Robin Young. "He's written letters to various journalists advocating for the Islamic State. He has preached to other inmates about how important it is to support terrorist organizations."
Lindh was likely freed early because "good behavior" in terms of prison time has nothing to do with holding extremist beliefs, Hughes says.
"Good behavior means going into your cell at the right time, not talking back. It doesn't mean holding radical beliefs," Hughes says. "And so unfortunately, he checked all the boxes when it came to that."
But Hughes says, his beliefs could explain why such restrictive conditions were placed on his release. Lindh is not allowed to travel, requires permission to use the internet, must go to counseling and will be closely monitored.
"I'm worried about the fact that the U.S. government doesn't have a plan when it comes to this," Hughes says. "There's no deradicalization or disengagement programs within prisons. And to be fair, the probation restrictions are ... there's no uniformity into it. So you know, Lindh gets a number of restrictions, but another guy gets out [and] gets completely different restrictions." 
Hughes notes that the rate of recidivism is relatively low when it comes to terrorism. Some, including one former inmate who spent time with Lindh in jail, even dispute that he is still radicalized.
"I understand people, they look at his history and say, 'He's absolutely, probably still radical.' But I think you have put it in the context of his writings, too. So he's written a number of letters to 'The Atlantic,' to NBC talking about his support for the Islamic State," Hughes says. "And so it's one thing to tell an inmate you don't believe in it. It's another thing to tell the media you do. And so they're gonna have to square that circle."
---
Alex Ashlock produced and edited this interview for broadcast. Samantha Raphelson adapted it for the web. 
This segment aired on May 23, 2019.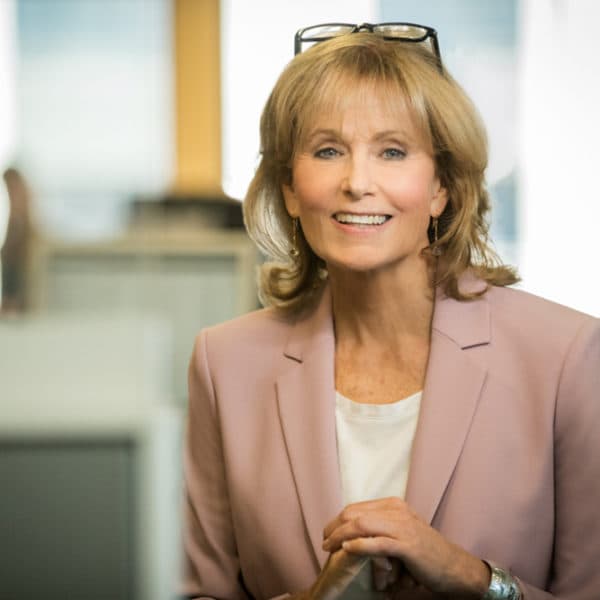 Robin Young Co-Host, Here & Now
Robin Young brings more than 25 years of broadcast experience to her role as host of Here & Now.