'You Can't Flinch': David Crosby Reflects On Music, Misdeeds And Making The Most Of What's Left
Play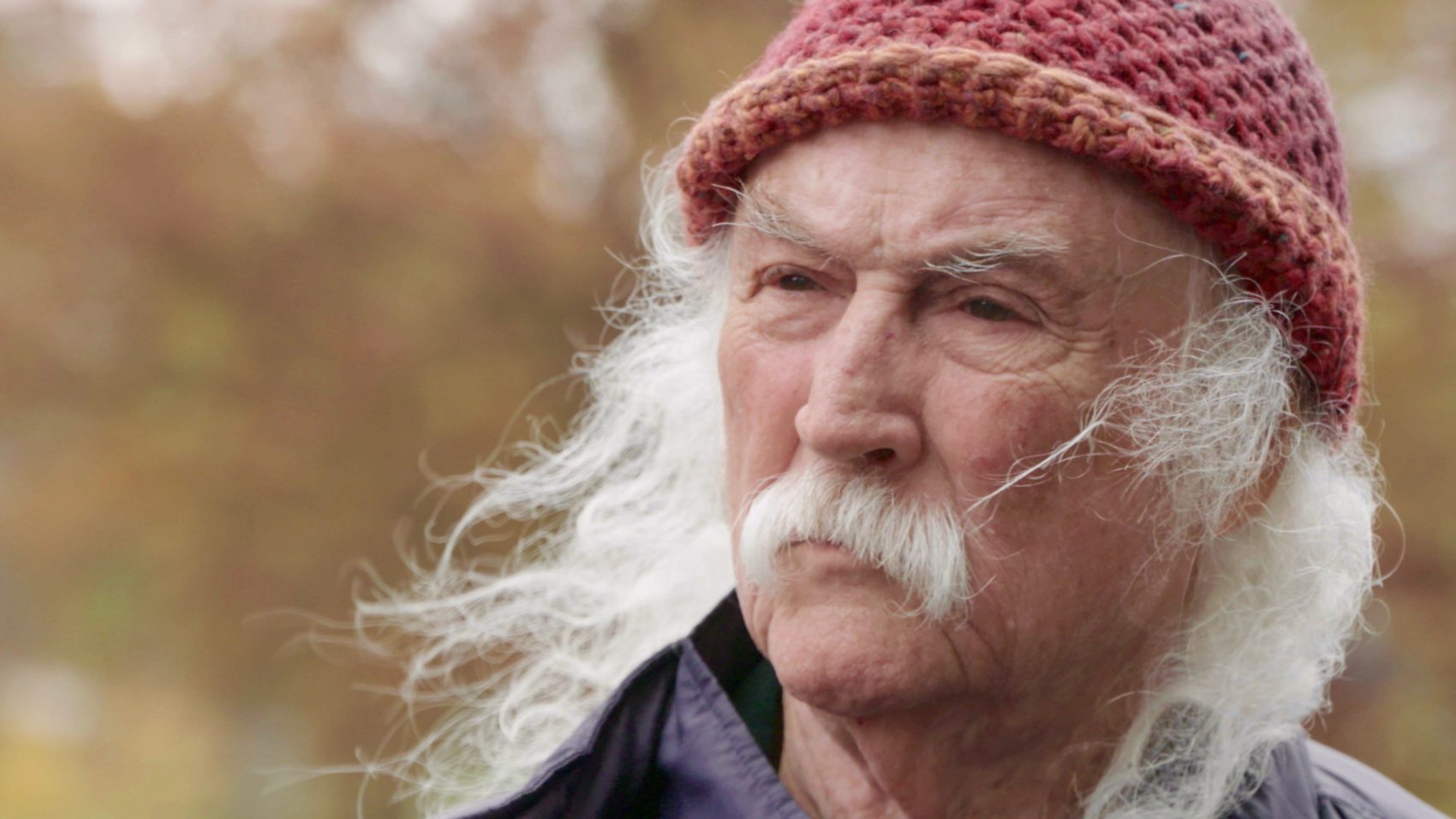 This article is more than 3 years old.
Editor's note: This segment was rebroadcasted on Jan. 20, 2023, following the death of David Crosby. Find that audio here.
From "Turn! Turn! Turn!" to "Suite: Judy Blue Eyes," David Crosby's voice became an integral part of the American soundtrack in the 1960s and '70s as a member of bands Crosby, Stills & Nash and The Byrds, influencing a generation of rockers and singer-songwriters.
But after several giant albums, world tours and broad success, both groups dissolved in acrimony. Crosby lost years of music to a heroin and cocaine addiction as well as a prison sentence on drug and gun charges.
"I've hurt a lot of people. I've helped a lot more. I just have to be able to look at it and understand it and learn from it. I'm not beating myself up about any of it," says Crosby (@thedavidcrosby), whose life in and out of music is examined in "David Crosby: Remember My Name," a new documentary produced by filmmaker and rock journalist Cameron Crowe. "Truthfully, I'm actually pretty happy with the guy I am now. I'm trying real hard to be a decent human being. And I like it."
Crowe tells Here & Now he was 15 years old when he first met Crosby. He was a huge fan of the music Crosby had been making with The Byrds and then Crosby, Stills & Nash — "these guys were really feeling it, and as a young guy, I was looking to that" — so when he started doing music interviews, Crosby was a dream subject.
"To my remarkable surprise he was the most generous interview you could have imagined for a 15-year-old fan slash journalist to ever get," Crowe says. "And I actually have never stopped interviewing David."
The documentary, directed by A.J. Eaton, "was a chance to do one more tough round of interviews" with the 77-year-old Crosby, Crowe says.
"Because he was there and the camera was going and it was a very personal experience, I did feel like I could ask him anything," Crowe says.
Interview Highlights
On whether the members of Crosby, Stills & Nash, as well as the band's iteration with Neil Young, knew they would be a huge success
David Crosby: "Crosby, Stills & Nash, we knew right away, as soon as we sang one of Stephen [Stills'] songs. He's a great songwriter. As soon as [Graham] Nash put in the top part, we said, 'Oh, yeah, OK, that's what I'll be doing for a while.' Neil, [we were] much, much less sure about Neil. Neil had been in [Buffalo] Springfield with Stephen, and so I think he had mixed feelings. But we all knew he was a talent.
"The real meat of the matter in Crosby, Stills & Nash wasn't what everybody thought it was. Yes, we had a great sound, a great vocal blend. But the real meat was in the songs. It was the juxtaposition of my songs, with Nash's songs, with Stills' hit songs, and Neil, when we were trying to decide — this is in the film, I said this in the film, it's absolutely true — Neil sang me some of those songs, and when I'm listening to the songs that he was writing, [I'm thinking], 'Oh hell yes I want him in the band.' "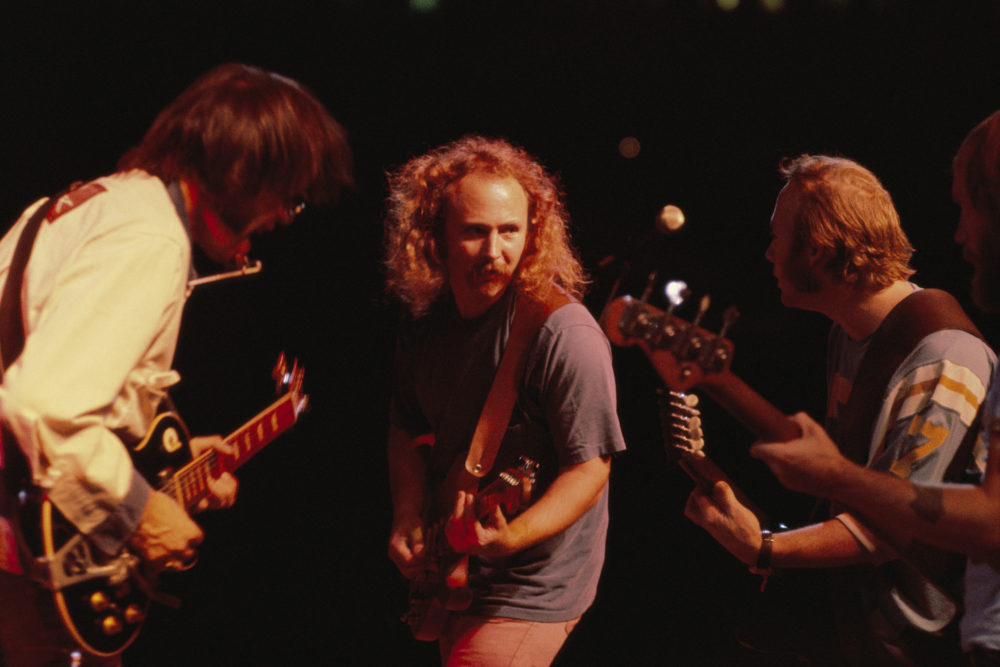 On whether this film represents an apology or an attempt to make amends
Crosby: "I don't think [it's an] apology or making amends. It's more like a catharsis. It's more like, if you want to learn from your life, you have to look at things you're proud of. You naturally do that. But you also have to look at the places where you made mistakes. You can't flinch. You can't candy coat it. So I had to."
On the moment he knew he wanted to stop using heroin and get sober
Crosby: "There's a certain moment that you have when you know you just simply can't go on. Then you do whatever you're gonna do. Some people go to prison. It worked, going to prison worked. I don't recommend it. It's a hard, hard, hard way to kick. Because they don't give you any aspirin. They couldn't care less. They laughed at me and thought I was funny. 'Hey rock star, how are you now?' [They thought] it was funny."
On takeaways from making the film and having conversations with Crosby
Cameron Crowe: "It was actually a beautiful, nonstudio kind of experience. It's very homemade, the way we did the film, and that was really inspiring to me. But also just being able to be around Croz for an extended period of time, just being around him, I see really how to maintain nobility against many odds."
On Crosby's greatest musical legacy
Crowe: "I love the song 'Glory,' from his last album. I love that. But he knows me well enough to know that I'm a freak for 'If I Could Only Remember My Name,' his first solo album. And then of course when you're making the film, we went back through the Byrds stuff — that stuff just holds up like crazy."
On the film's potential to provide a path toward reconciliation with his Crosby, Stills, Nash & Young bandmates
Crosby: "Oh, dimly in the background, maybe some. I don't really — it's not why we did it. You have to understand, I don't really think those guys are going to watch this movie. I hope that they do see it because I hope that they can see who I am now. We, the four of us, were horrible to each other many, many times. It was a fully competitive band and we were competing all the time. In spite of that, we made some incredible music which I'm very proud of, and I really ... don't have any bad feelings in my heart about any of those guys. But I really can't stand around waiting to have a therapy session. I've got to be making music now while I got — in the five minutes I got, I gotta play a song."
On what ultimately undid the early camaraderie, friendship and musical magic of Crosby, Stills & Nash
Crosby: "I think the same thing that undid it in The Byrds: I think what happens with bands is you're in love with each other when you start, you think you're really terrific and, 'Wow, oh, look what happens when we do this together.' Four years later when it's devolved to, turn on a smoke machine and play your hits, the joy's not there man. If I had stayed with it, I would still be making lots of money. But I wouldn't like music anymore."
On making music with a new group of musicians
Crosby: "That puts gas in my tank, I gotta tell ya. I just, I love the process of creating songs and singing them and recording them and playing them live. I love it, I love it, I love it. I eat it for lunch. I rub it in my hair."
---
Emiko Tamagawa produced this interview and edited it for broadcast with Kathleen McKenna. Jack Mitchell adapted it for the web.
This segment aired on July 18, 2019.