Fear And Racial Stereotypes Fuel Police Use Of Excessive Force
Play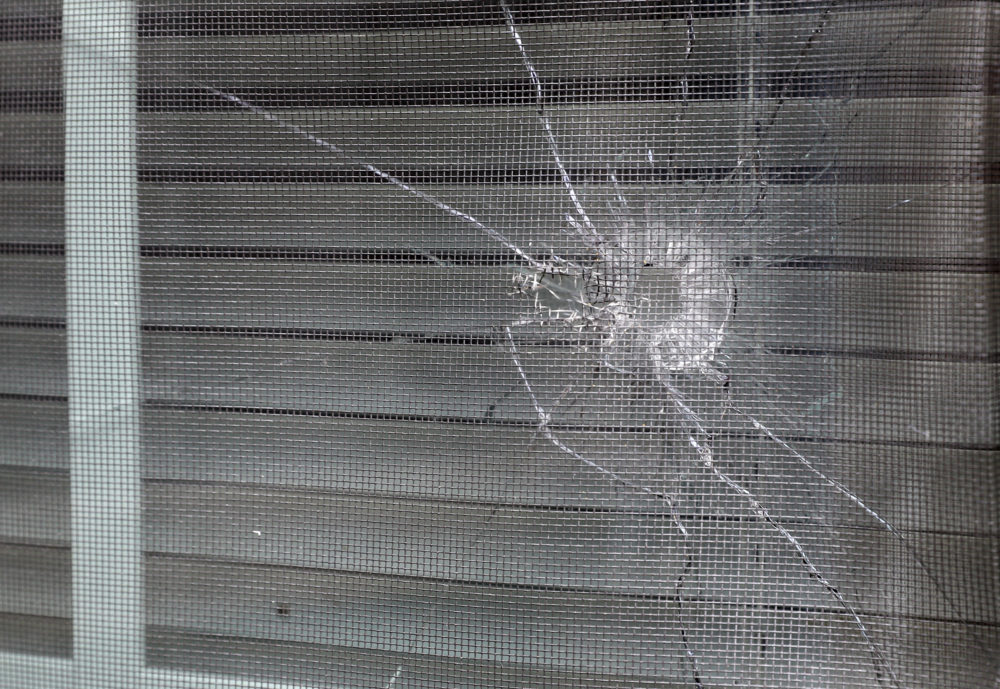 This article is more than 3 years old.
The shooting and death of Atatiana Jefferson at the hands of a police officer in Fort Worth, Texas — mere weeks after Amber Guyger's murder conviction for killing Botham Jean in Dallas — is once again highlighting the role fear and racial stereotypes often play in police officers' decision to use lethal force.
Rajiv Sethi, professor of economics at Barnard College and co-author of "Shadows of Doubt: Stereotypes, Crime, and the Pursuit of Justice," says regional distinctions can help us better understand what is fueling excessive force by police.
Since June, Fort Worth police have fatally shot six people. Although Fort Worth isn't at the top of the list of cities with high rates of deadly force, the metro area is "up there," Sethi says.
Oftentimes, blame is placed on one "bad apple" in a police department. Sethi says it's much deeper than that.
The only justification for lethal force is legitimate fear, which he says begs the question: "Why is there so much variation across law enforcement agencies in the degree to which people get fearful, the threshold levels of fear at which the trigger is pulled?"
Sethi says the cities with higher incidences of lethal police force aren't necessarily the cities with the greatest racial disparities.
"The picture is more complicated than commonly perceived because the states with the highest incidents of lethal force are states like Colorado, Nevada, New Mexico, Arizona, California, which have below national average African American populations. The same with Oklahoma, West Virginia, for instance," he says. "But the racial disparities in victimization are not as great as in the Northeast. And then in the Northeast, you have states with relatively low rates of killing, but where the racial disparities are extreme."
Chicago is the most extreme, he says, with a ratio of 18 to one black civilian victimization in police homicides compared to white civilians.
When there's historical distrust among black communities who have experienced police brutality, building and sustaining police-community relations can be "a painstaking and slow process," Sethi says.
Part of addressing the problem can come from reevaluating "generalized enforcement practices" such as stop and frisk, he says. Policies acted on low levels of suspicion to "trap a lot of innocent folks and cause them to despise or distrust police" and can make them unwilling to communicate or cooperate with police.
Additionally, Sethi says it's crucial to stop the use of civilians as "piggy banks."
He says after the killing of Michael Brown in Ferguson, Missouri, an investigation found that people were "stopped and fined for trivial violations as a source of revenue instead of taxes."
"These kinds of things actually erode police-community relations," he says, "and it's very difficult to build up."
---
Cristina Kim produced this story and edited it for broadcast with Todd Mundt. Serena McMahon adapted it for the web. 
This segment aired on October 16, 2019.