What Does It Mean To Leave Your Mark? A New Exhibit Explores The Art Of The Autograph
10:49
Play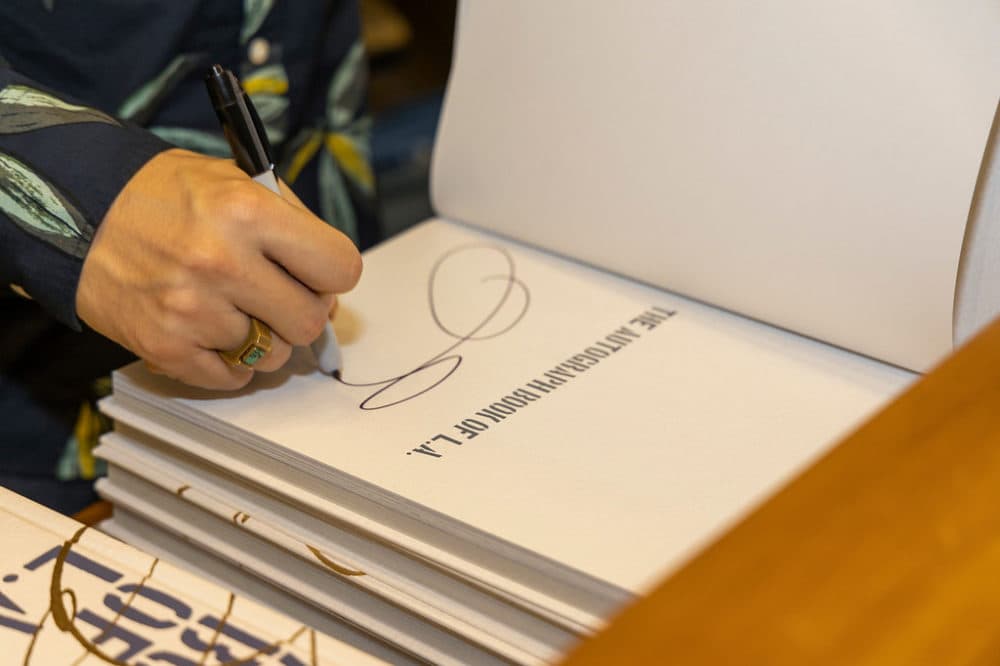 This article is more than 1 year old.
A new exhibit showing the Los Angeles Public Library's autograph collection explores the lure of the autograph — a yearning to capture a piece of someone — and what it says about human nature.
The autograph collection has also been turned into a new book, "The Autograph Book of L.A." The showcase comes at a time when in the age of social media, selfies are surpassing autographs as the new currency.
The LA Library's collection was started in 1906 by city librarian Charles Lummis, who solicited autographs from "people who count," as he called them, says Josh Kun, exhibit curator and director of the University of Southern California Annenberg School for Communication.
"He sent out blank stationery, and he said, 'Send it back, but please improve upon this page,' " Kun says. "So it was an autograph, but really, he left it open that it could be a signature, but it also could be watercolors. It could be [an] excerpt from a speech. It could be all kinds of stuff, which indeed came through."
Hundreds of people wrote back, including "America the Beautiful" songwriter Katherine Lee Bates, author L. Frank Baum and painter James Caroll Beckwith.
The exhibit also includes classic Hollywood autograph moments, starting with the 1939 Walt Disney animated short "Autograph Hound." There's also a giant scroll of signatures created for the crew of the Apollo 11 spacecraft in 1969.
"It was a product of a local LA radio station and The LA Times, asking people around LA to go house to house, block to block, to put together any note they wanted, to leave their name for the crew of Apollo 11 and put together in this incredible big book," Kun says.
There was one name in particular that stood out to Kun, and he says inspired the exhibit.
"I saw his name was written quite large, and then above it he wrote, 'I'll never make it, so I'll make it big,' " Kun says. "And that was the crux, in many ways, of the project for me was that this desire that if we could just write our names big enough, that we'll be remembered."
Kun says there's always been a desire to getting famous people's autographs because of this need to have a piece of them in some way.
"We want to have something that's left in their hand that they touch that comes back with us into our kind of space of intimacy, like back into an autograph book that might go in a drawer in your bedroom," he says. "It's a piece of them that becomes a piece of you and becomes part of your biography, our biographies, much in the way of a favorite song will or favorite film can just to kind of take residence in our lives."
Similarly, people leaving their own autographs, such as initials in wet cement or carvings on a tree trunk, has a long history, Kun says.
"That goes back to centuries, back to cave paintings and cave drawings, to Native American wall art and wall drawings and rock art, up through graffiti," he says. "We have an innate desire to leave our mark on the world that is around us. We want people to know we were here and maybe outlast this present moment."
In the digital age, the lure of the autograph seems to be dwindling in favor of selfies and digital tags, but Kun says both are part of the same sentiment.
"I actually see them as part of the same story. It's a continuum of wanting to be seen," he says. "Sometimes you tag people who were in the picture, but as we all know, in our weakest moments, we tag people who we want to see that picture and try to actually create a community of renown around us."
While working on this project, Kun says he thought about how much LA has changed, and how when neighborhoods change, the marks people left on them are erased.
"You have to deal with what you have and what's in front of you, which is thrilling and exciting," he says. "And the more you work with it though, you realize you're also looking at a record of what's not there and what's missing."
So in keeping with what librarian Charles Lummis would say to all those famous folks more than a century ago, Kun had an idea.
"We had an autograph day last year where we asked anyone in Los Angeles who wanted to come to branch libraries, 'How would you improve upon the page of the city?' " he says. "And anyone could fill out the autograph. So we also include those autographs in this exhibit. So it's the people who counted in 1906 and now it's anyone in Los Angeles who came in. They, too, count and their voices are on the walls here."
---
Cristina Kim produced and edited this story for broadcast with Kathleen McKenna. Samantha Raphelson adapted it for the web. 
This segment aired on October 25, 2019.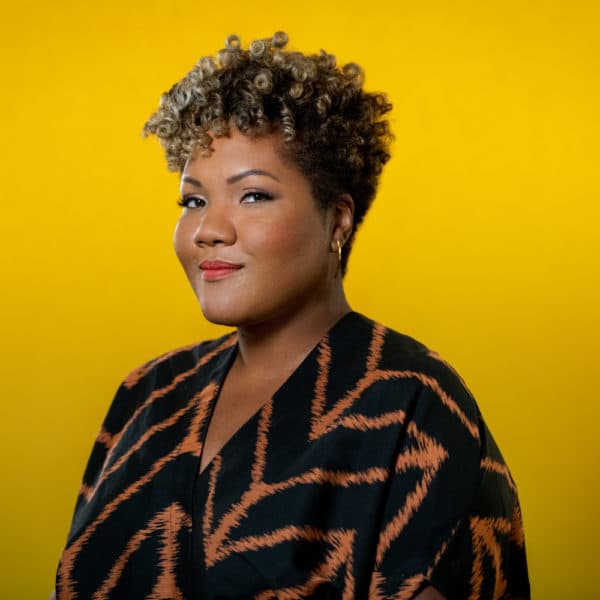 Tonya Mosley Co-host, Here & Now
Tonya Mosley is the LA-based co-host of Here & Now.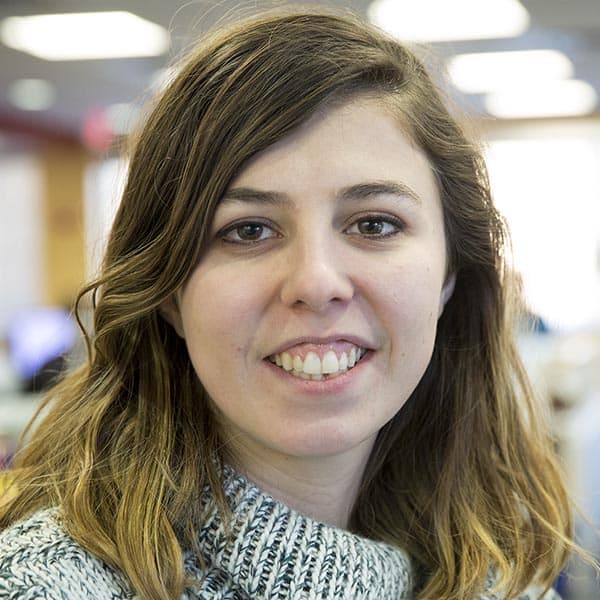 Samantha Raphelson Digital Producer, Here & Now
Samantha Raphelson is a digital producer for Here & Now, based at NPR in Washington, D.C.