This Halloween, The Average Reveler Spent $86 On Costumes — Including For Dogs
03:46
Play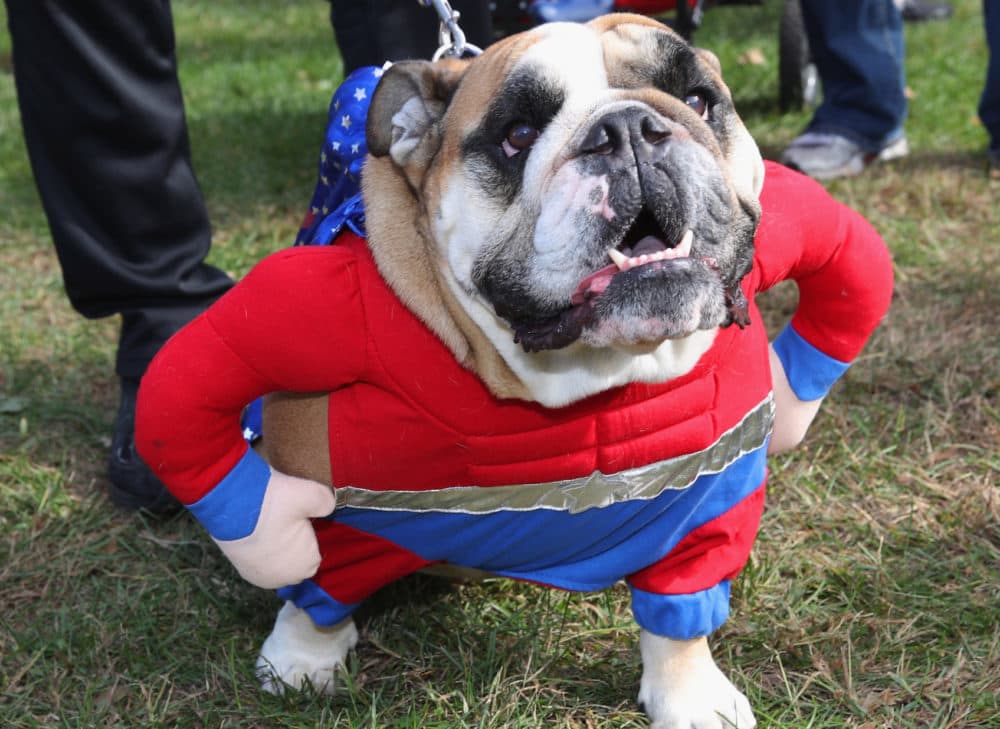 Halloween costumes have come a long way from DIY ghosts made from bedsheets.
How did dressing up evolve from wearing a simple mask to constructing an elaborate Optimus Prime costume from Amazon boxes?
This year, Halloween revelers spent an average of $86 on Halloween, and a recent survey reports nearly half of millennials said they bought Halloween items exclusively for social media posts.
Americans expected to spend $8.8 billion on the holiday, but Halloween fanatics aren't just spending money themselves — $490 million went toward pet costumes. That's double what they spent a decade ago, with hot dogs and pumpkins taking the top spots.
Roben Farzad, host of Public Radio's Full Disclosure, says millennials don't ruin everything, but their love for social media has made Halloween costumes more complicated than in the past.
He says he recalls seeing topical costumes online like his-and-hers Popeye's chicken sandwiches and a huge crab made from "millennials' favorite beverage" — White Claw Hard Seltzer.
"Back in my day, you wore something that people would get in two or three seconds, max," he says.
Even before people started dressing up like internet memes, how did Halloween costumes make the jump from being homemade to bought in a store?
Scottish and Irish immigrants brought the tradition to America where it thrived in the rural places they settled. Back then, the hand-made costumes were sinister and somber-looking.
Around 1930, companies like the J. Halpern Company in Pittsburgh began licensing costumes for fictional characters like Popeye, Little Orphan Annie and Mickey Mouse.
By the 1960s, Haloween was the modern pop phenomenon we know today with lots of superhero and TV character costumes available for purchase in stores.
This evolution has highlighted the "playfulness and cheekiness" of the holiday and strayed away from the traditional horror of Halloween, Farzad says.
"It's not even necessarily about having a great time," he says. "There was an industry analyst that said, about the millennials, 'it's about looking like you are having a great time.'"
---
Cassady Rosenblum produced and edited this interview for broadcast with Todd Mundt. Allison Hagan adapted it for the web.
This segment aired on October 31, 2019.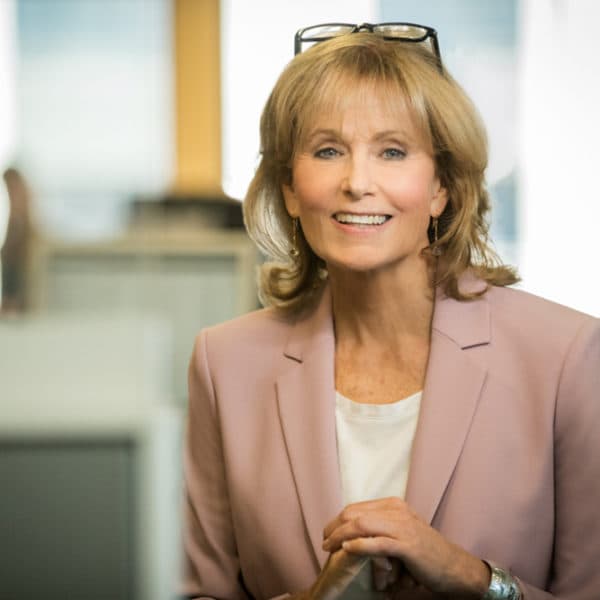 Robin Young Co-Host, Here & Now
Robin Young brings more than 25 years of broadcast experience to her role as host of Here & Now.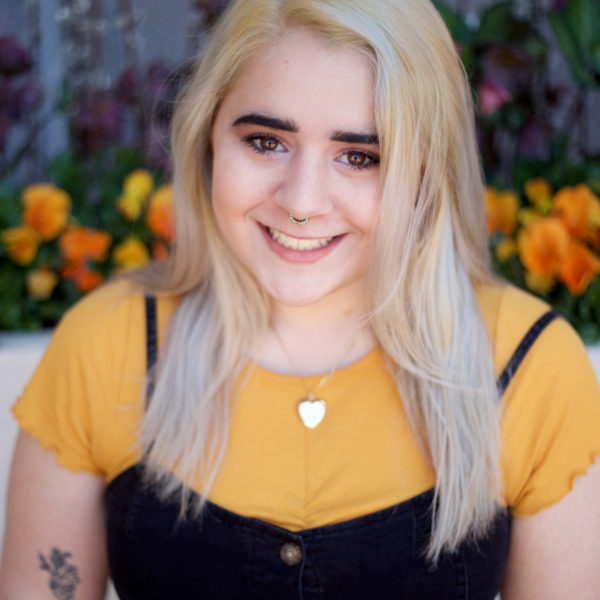 Allison Hagan Digital Producer
Allison Hagan is Here & Now's freelance digital producer.