The Significance Of Iran's Cultural, Historic Sites
05:50
Play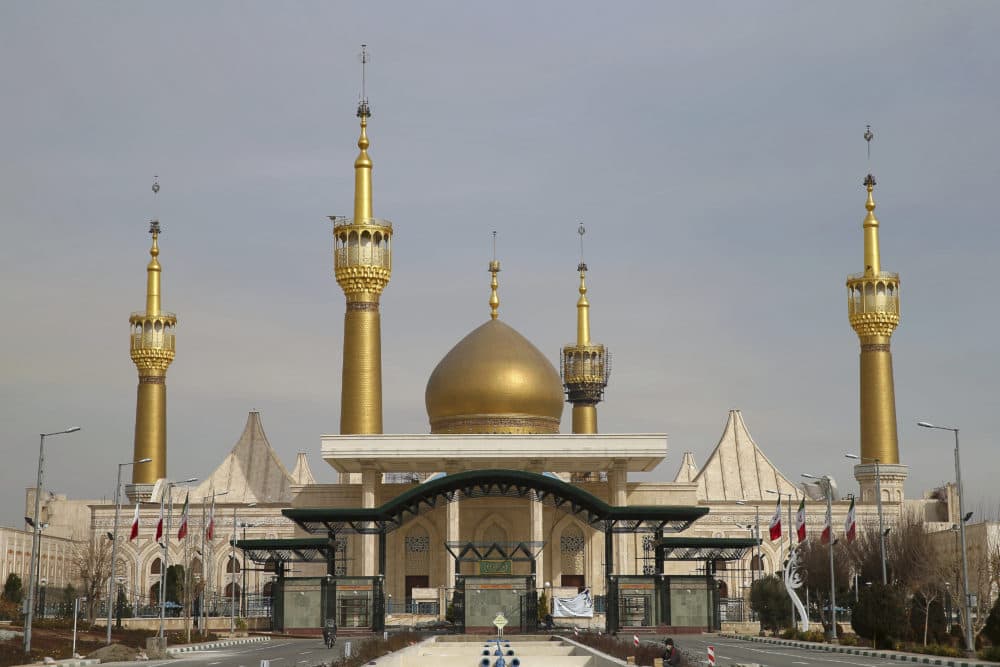 This article is more than 1 year old.
Editor's Note: In the following segment, the guest incorrectly states the Achaemenid empire fought against the Byzantine empire. The web version has been updated to reflect the correction.
---
Secretary of State Mike Pompeo said on Tuesday the U.S. military will follow the rules of international law amid Iran's threats of retaliation in response to the assassination of its Maj. Gen. Qassem Soleimani.
President Trump's warning of bombing Iranian cultural sites earned him criticism for threatening a potential war crime. In a series of tweets posted Saturday, Trump threatened to target 52 sites in Iran including "some at a very high level & important to Iran & the Iranian culture" if Iran retaliated by striking "any Americans, or American assets."
Iran is home to more than 20 UNESCO World Heritage Sites — landmarks or areas that are legally protected by international treaty because of cultural or historical significance. These sites include archaeological sites like Persepolis and natural spaces like deserts and forests, says Kishwar Rizvi, professor of Islamic art and architecture at Yale University.
UNESCO deemed Persepolis a World Heritage Site in 1979. Once partially destroyed by Alexander the Great, Persepolis represents the earliest civilizations like Mesopotamia, she says.
Persepolis was founded in 518 by Darius the Great, one of the rulers of the Achaemenid Empire — an important Persian empire that "established itself as one of the greatest powers of the ancient world," she says.
"[Greek historian] Herodotus writes about Cyrus [the Great] and these great ancient empires," she says. "It's part of world history."
The medieval city of Isfahan is considered Iran's national treasure, Rizvi says.
Established as the capital of the Safavid Empire in the late 16th century, Isfahan was once part of the Silk Road — a network of trade routes that connected the East and West, she says.
Monuments surround the city's historic plaza including the Friday Mosque and the Ali Qapu grand palace, she says.
"It's one of the most beautiful cities of the world," she says. "Early modern travelers would come and discuss its massive plaza, which was compared to San Marco in Venice … It really is the epitome of Persian architecture and urbanism."
Many of the country's other cultural sites are Shiite shrines, including the Imam Reza shrine in Mashhad, Iran — the largest mosque in the world.
Iran has been a Shiite nation since the 16th century and two of the branch of Islam's most important shrines are in the country: the Imam Reza shrine in northeast Iran and the shrine of his sister, Fatima Masumeh, in Qom — close to capital city Tehran, she says.
"These two shrines in Iran are revered not only by Iranians," she says, "but Shiite Muslims across the world."
Other important Shiite shrines in Iraqi cities like Karbala, Najaf, Baghdad and Samarra "point to the very intertwined histories, cultures and religious identities of Iraq and Iran," she says.
Shiite shrines in Iraq have been targeted by both Islamic State and Sunni forces over the past 10 to 15 years, but Rizvi says she's not sure how many cultural sites have been destroyed by war and unrest in the Middle East over recent decades.
The shrines are highly populated, she says, with millions of people making pilgrimages every year. Targeting these sites would also cause the loss of many human lives, she says.
"One has to be very careful talking about these buildings and archaeological sites as though they were museum pieces, which they indeed are," she says. "But also they're very intertwined with the lives of millions of people."
When Rizvi heard about Trump's tweets, she says "my first thought was that we're no better in some sense than those we have condemned."
In 2001, the Taliban destroyed the Bamiyan Buddhas, two sixth-century statues of Buddha in Afghanistan, she says. More recently, Islamic State forces destroyed the Great Mosque of al-Nuri in Mosul, Iraq, in 2017, she says.
"When we do something similar, how can we have the moral high ground and say that we are only going to follow the rules of war and target military and defensive targets?" she says. "So really, I see this kind of an act as provocative but also unfortunate."
Rizvi has studied and visited Iran's historic sites. But she says her plans to return are now on hold.
"I was hoping to be in Iran this winter, but it's not safe any longer for U.S. citizens to travel there," she says, "which is really a loss for many of us."
---
Ciku Theuri and Julia Corcoran produced and edited this interview for broadcast with Peter O'Dowd. Allison Hagan adapted it for the web. 
This segment aired on January 7, 2020.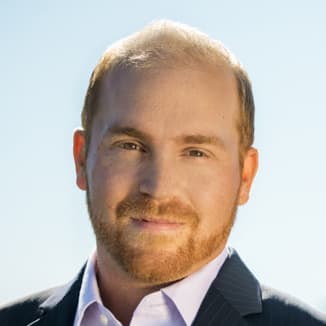 Jeremy Hobson Former Co-Host, Here & Now
Before coming to WBUR to co-host Here & Now, Jeremy Hobson hosted the Marketplace Morning Report, a daily business news program with an audience of more than six million.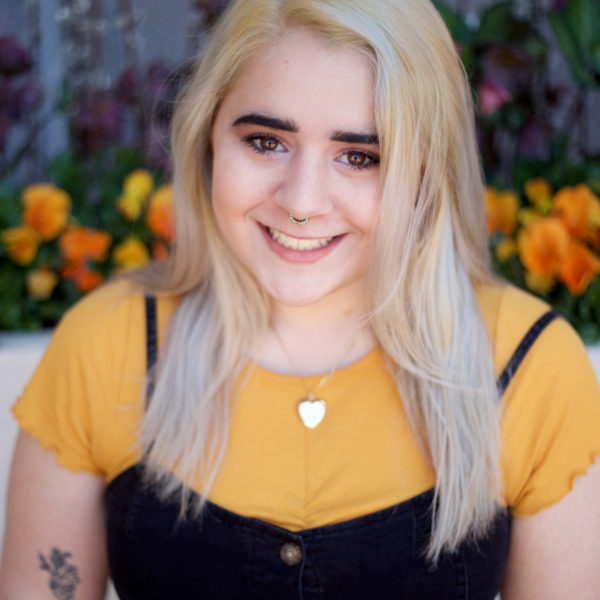 Allison Hagan Digital Producer, Here & Now
Allison Hagan is a digital producer for Here & Now.