Chinese Comedian Can't Find Humor In COVID-19
10:58
Play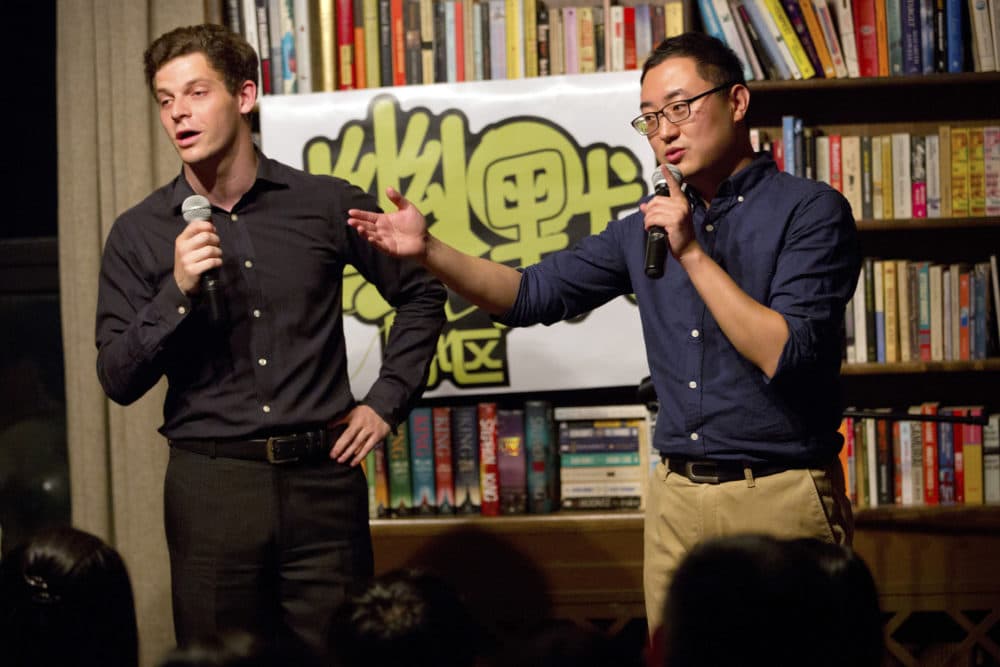 A few weeks ago we spoke to comedian Jesse Appell, a young American who studied and perform to comedy in China. His visit back to the United States has been prolonged indefinitely by the COVID-19 epidemic.
He channeled his energy into benefit performances in this country and our story about one of his events went viral in China. Now, we sit down with Appell and call a comedian friend of his, Storm Xu, who has been quarantined in China for the last three months — so long that he now fears going outside.
Storm Xu
Jesse Appell
This segment aired on March 17, 2020.