How Tariffs May Be Impacting Fight Against Coronavirus
04:48
Play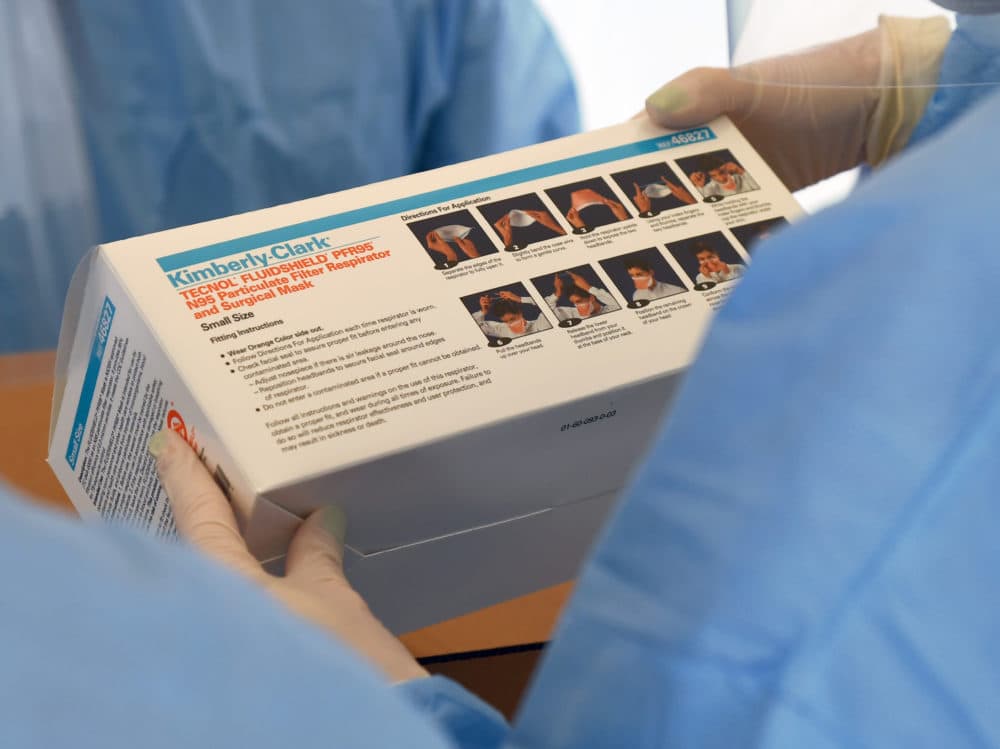 This article is more than 1 year old.
The trade war with China includes about $5 billion worth of tariffs on medical products from the country.
And while states across the country are struggling to get medical supplies they need to fight the coronavirus, President Trump confirmed on Friday that reports he's considering pulling back on those tariffs are not true.
Chad Bown, a senior fellow and trade policy expert at the Peterson Institute for International Economics, says Trump's move would be a mistake. Tariffs are hampering America's fight against COVID-19, he found.
A lot of the medical supplies that the U.S. health care system desperately needs to fight the coronavirus are the same supplies that were hit with tariffs, he says.
Although some of those tariffs were removed, Bown argues they ultimately "made it much more difficult for hospitals and medical and emergency respondent suppliers to be able to prepare for a pandemic like what we're seeing today."
Interview Highlights
On how much the U.S. relied on China for medical products before the trade war
"Before the tariffs went on, it was about 25% or so of our overall imports of these products. Now, we do produce a lot of these things in the United States. We buy a fair amount from other countries as well. But China really was a pretty significant source for a lot of the equipment that our responders need."
On where the U.S. got medical supplies from after the tariffs went into effect
"Well, it's hard to answer that question precisely. When I looked at the data, there are imports of these products coming in from other countries. But it doesn't look like they're coming in at a much greater rate from these other countries that would fill the gap that China's lost sales into the U.S. market would have expected us to see. And a lot of these items, you can't just switch and find an alternative supplier somewhere out there. It can take one, two years for a manufacturing facility to be certified by the Food and Drug Administration. A lot of these are safety items and we want to make sure that they're safe, and so it's not as easy to switch as one might hope."
On whether there are still tariffs on certain Chinese medical products that are needed in the U.S. to fight the coronavirus pandemic
"I think they're likely still are, and I think the administration likely thinks that there still are some tariffs in effect as well. They have excluded temporarily some of the products, but basically what they've done there is they've responded to requests by American companies to have these tariffs removed. They just put out another call and said, 'Hey, if we haven't taken the tariffs off something that you want to buy, let us know and we'll consider it.' Obviously, you know, there's probably a lot of buyers out there that haven't been paying attention to the details of the back and forth of the trade war, and they don't know about this. Now they're fighting a pandemic. And so this really is kind of a haphazard way of making it easier for the American medical community to get these sources from wherever they can possibly get them from at this stage."
On whether the trade war as a whole has made it more difficult for the Trump administration to deal with coronavirus because of the strained relationship between the U.S. and China
"Yeah, I think absolutely. The Trump administration, in taking this approach with China, has really frayed relations. They've been very, very antagonistic. Even in the best of times, this pandemic is going to require a level of cooperation globally that we have never experienced before. And right now, we are basically starting off at kind of the lowest point almost that one could imagine between the United States and China. It's going to take a lot of work for the U.S. administration to be able to engage more proactively with China so that everybody can come up with positive solutions to help deal with this crisis."
---
Jill Ryan produced and edited this interview for broadcast with Tinku Ray. Serena McMahon adapted it for the web.
This segment aired on March 30, 2020.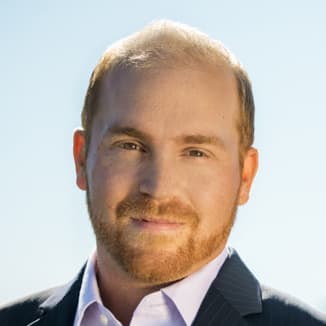 Jeremy Hobson Former Co-Host, Here & Now
Before coming to WBUR to co-host Here & Now, Jeremy Hobson hosted the Marketplace Morning Report, a daily business news program with an audience of more than six million.