Chicago Mayor Lori Lightfoot On Racial Disparities In Coronavirus Cases
07:00
Play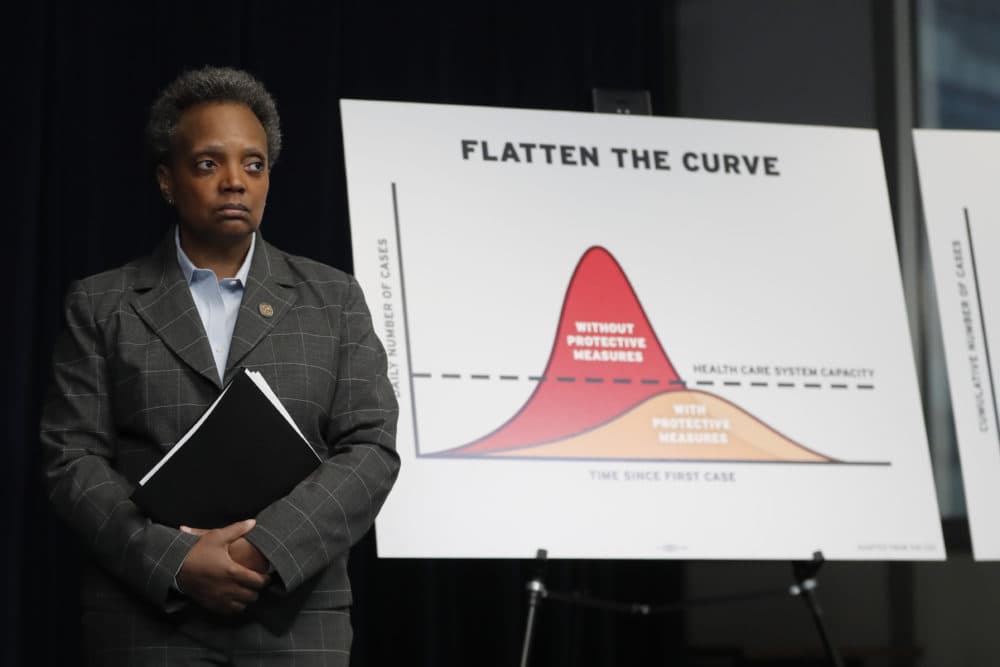 This article is more than 1 year old.
As race disparities among COVID-19 patients become more clear nationwide, the city of Chicago has seen its black residents die at six times the rate of almost every other racial group.
Two-thirds of the people who have died from the virus in the city are black. Black people also make up more than half of the city's 6,600 confirmed coronavirus cases, though they comprise only 30% of the population.
Mayor Lori Lightfoot says to address the alarming rate of coronavirus infections within the black community, she ordered all the city's testers and health care providers to supply and report on demographic information early on in the outbreak. She says the city has also formed a racial equity rapid response team, which she describes as a "hyper-local effort" to gather information on symptoms and connect people to health care providers.
Black men also make up a vast majority of the population at Chicago's Cook County jail, which has seen one of the worst coronavirus outbreaks in the country. On Thursday, CBS reported that more than 400 confirmed cases had been linked to detainees and staff at the jail.
Though the jail doesn't fall within Lightfoot's jurisdiction, she says the mayor's office is working with county officials to prevent further spread. Officials are looking at ways to depopulate the jail, testing inmates and isolating those who test positive. Lightfoot says officials are also searching for alternate spaces to safely house detainees.
"Jails are very challenging environments, as you might imagine," she says. "It is the ultimate congregate setting."
From an eagle's eye view, however, Lightfoot believes the city is "making significant progress" in trying to flatten the curve of the virus. And although she admits that Chicago is still a while away from witnessing a downward trend in cases, she says all the measures the city has taken to slow the spread are "absolutely working."
For those at home wondering when normal life can resume, she's not making any promises.
"We're not reopening any businesses until we have confidence that we have truly bent the curve," she says, "and that there's sufficient testing that we can give residents confidence that they can go out in public, go back to work and businesses and be in congregate settings."
Until then, she won't speculate about when parts of the economy that have closed can reopen.
Interview Highlights
On President Trump's attacks on the Illinois Gov. J. B. Pritzker
"I think that President Trump has shown himself to be who he is from the moment he walked down the escalators to announce his presidency and it's only been more and more manifest over the last three and a half years and particularly acute during this crisis when we need real leadership. We need someone who has vision, who is paying attention to the science and the data and letting that drive the policy. Our governor is exactly the opposite of President Trump. …
"On a day-to-day basis what we know is that the federal response has been halting. And I knew that back in January when I first started engaging directly with the federal government when they diverted all the flights to seven airports across the country, Chicago O'Hare [International Airport] being one of them. What that told me is we needed to get this for ourselves. ...
"In my dealings with the administration, I'm always going to call balls and strikes. Where they're doing well; for example, the Army Corps of Engineers has been unbelievably spectacular in its support of setting up an alternative care facility here in the largest convention center in North America. They're great, and I'm going to say that loud and to anybody who will listen. But where they've failed, I'm going to say that as well. I think that's the only thing to do.
"And I'm going to continue to advocate for residents in my city because we do need additional federal help. We need more testing, we need more PPEs, and we need more actual relief. I'm appreciative of the stimulus bills that have come down so far, but that's only reimbursing us for the additional expenses that we've incurred in responding to COVID. This disease, and the necessary steps that we have taken, has devastated our economy in certain sectors. And we need to recover from that, which means we need additional funds to help with our revenues and our budget."
On when she expects peak hospitalizations in Chicago
"Well, I think it's hard to know when the peak will be and there's some question of whether or not there'll be a peak at this point. ... We started out in our tracking seeing cases double every one-to-two days, then every three-to-four days, and now we're in the cycle of every nine-to-10 days, which is obviously progress. So we're starting to see a flattening, while the cases are still going up. So we're constantly looking at our data. Our epidemiologists are doing constant analysis. We've got several models we're looking at."
On what she's doing to help black residents, who are dying at a higher rate than other groups
"We did two things immediately. Number one is we've entered an order requiring all testers, all providers to provide the demographic information. While we have enough information to know that we've got a significant challenge, we're still missing a quarter of the demographic information from all the tests that are being reported. So we're ordering that and making sure that that's made a priority. Number two is that we've formed a racial equity rapid response team, and this is going to be a hyper-local effort. We are going deep into communities, using trusted community stakeholders from public health folks, doctors, but also book clubs, faith community, we have a network of street intervention workers. These are people who normally spend time trying to interrupt violence, but we're activating that network as well to connect people up, have them go through a series of questions regarding what they're experiencing in terms of symptoms and other issues, and where necessary, connecting them up with healthcare providers."
On the coronavirus hotspot in the Cook County Jail
".... They've been taking specific steps to depopulate, making sure that inmates are getting tested on the way in, and if they're testing positive at any point, that they're going into quarantine and isolation. Other things that we are looking at is whether we can provide any other alternate spaces. Tricky to do because of security issues, but we are looking at other ways in which we can help support the jail."
"But stepping back for a moment, if you look at what is the population of Cook County Jail, overwhelmingly they're African-American males. The exact same population that outside of the jail setting that we're seeing get infected at disproportionate rates and also, unfortunately, dying at seven times the rate of any other demographic in our city. So given the realities on the ground, poor access to health care, a number of challenging underlying conditions: heart disease, diabetes, upper respiratory issues. These are the exact kind of circumstances that this disease is ruthlessly attacking."
On why she is enforcing social distancing
"It's because I care and I love my city. I care about our residents and there's lots of different ways in which we can and should be educating people about the dangers, talking to people about why they need to stay at home. I need to be out and present, and I am and I'll continue to be that person because that's who I am. I love the city. I love the people. And I want to make sure that we get through this horrific experience … and really start to lay the foundation for the kind of recovery that we need to say to ourselves and the world that Chicago's back."
---
Francesca Paris produced and edited this interview for broadcast with Tinku Ray. Serena McMahon adapted it for the web.
This segment aired on April 10, 2020.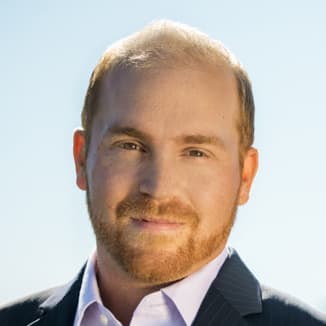 Jeremy Hobson Former Co-Host, Here & Now
Before coming to WBUR to co-host Here & Now, Jeremy Hobson hosted the Marketplace Morning Report, a daily business news program with an audience of more than six million.