'Nothing Stops Detroit': A City Mourns Amid COVID-19 Pandemic, But Finds Strength In Community
09:34
Play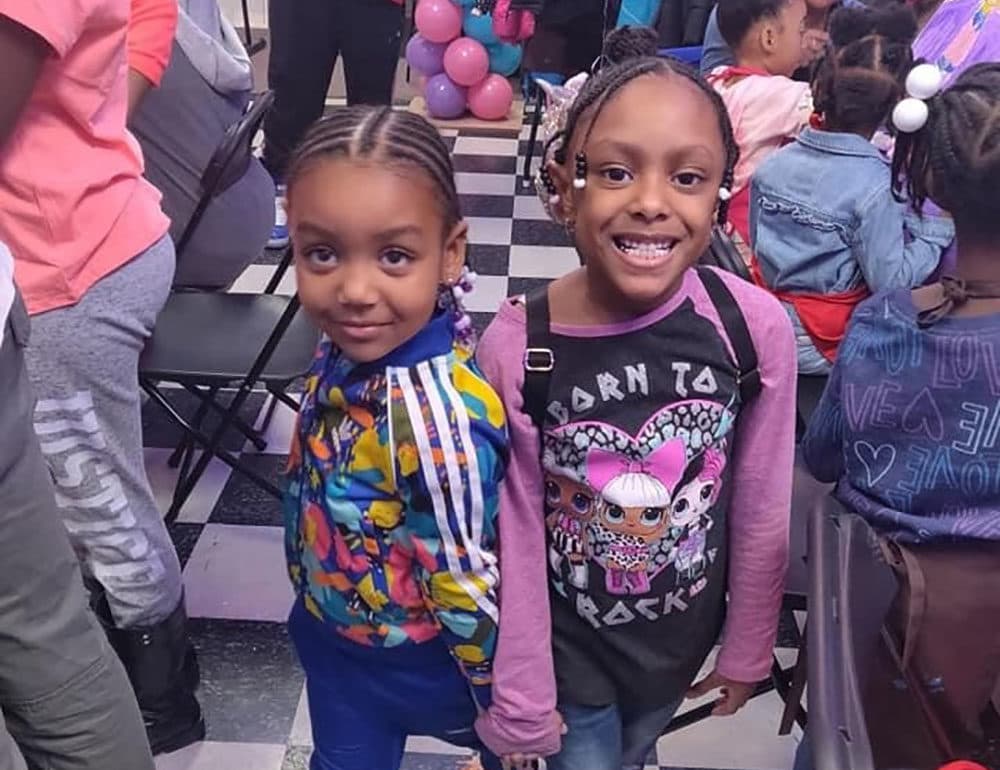 This article is more than 1 year old.
By now, most of us have been impacted by COVID-19 in some way, whether it's knowing someone battling the virus or mourning a loved one's death.
Host Tonya Mosley, a native of Detroit, a coronavirus hotspot with more than 8,000 confirmed cases, knows this well. She dreads opening up her Facebook to see who in her community has passed away.
Fellow Detroiter Candice Fortman, chief of engagement and operations at Outlier Media, is also trying to make sense of it all.
Detroit is a major city, but Fortman says it boasts the feeling of "a small southern town," partly because of General Motors' legacy of attracting southerners to work there in the early 1900s.
And despite being Michigan's most populous city, Fortman says "everyone knows everybody somehow," whether it be through church, school, social clubs or work.
"We become a family in a very real sense," she says. "And so we're right now watching our families suffer — and that is the entire city right now."
Just one example of the pandemic's devastating toll on Detroit happened when 5-year-old Skylar Herbert became sick from COVID-19 complications. After being on a ventilator for two weeks, Herbert died in the hospital on April 19. She became the youngest known person in the state to die from the virus.
Skylar was a close friend of Fortman's niece, Logan Buffington. Logan sent her friend voice messages while Skylar clung to life in the hospital, Fortman explains.
Logan's father recalled Skylar's energetic personality, saying she would run up to people so fast and hard that she'd "almost knock you over." He told Frontman the little girl's joyful attitude was "contagious."
"The idea that he would have to at some point explain to his daughter that her friend was gone was heartbreaking," Fortman says.
Losing a child to the virus at such a young age devastated the community, she says. And at the same time, Detroiters are having to come to terms with the unraveling of their home's fabric, as more and more elderly city natives die from the coronavirus.
"Elders hold for you the wisdom and the spirit and the soul of your city. And we are losing them every single day," she says. "And that means that when we come on the other side of this, we're gonna be different."
Interview Highlights
On coping during this pandemic
"I am very fortunate I think in one way that I feel really grateful to be able to do work that actually helps to inform people, and as much as we can right now, help to keep them safe. So I find a lot of solace in being able to do that. Reaching out to friends daily is helpful. But I'll be really transparent when I tell you that at some point every day, I don't know how I'm going to cope in that second. Every day has brought news about someone that I know or someone that I don't know, but feels like we're losing fabric and pieces of our city. Threads are being torn apart from us. And each one of those deaths, every time I watch that number tick up every day, feels personal.
"I'll tell you some days and some moments are harder than others. I know I talked to my friends all the time that are not here. And I know that being here is hard, but not being here is harder because you have family here, you have friends here. And even though we can't touch each other, there is something I will tell you about looking out and seeing my neighbors' houses, being able to drive down I-96, being able to drive down Schoolcraft, to be able to look in on people, just see their houses. That comforts me. And so I send you so much love because I know that that is difficult."
"This place that so many people find no value in, we know is more valuable than gold."

Candice Fortman
On Detroit's slow by steady comeback before the pandemic, and the setback it could have on the city rebuilding
"It is certainly a financial setback, but because people matter more than money, the loss of human beings, the loss of creativity, of creative minds, of business minds of people who thought deeply about equity and how we could not just be a city that's on the comeback for some, but a city that is a comeback city for all, how we could be a new model for how you grow a city with all of your residents at the forefront. A lot of the folks who were instrumental in that thinking, I think of someone like Marlowe Stoudamire."
On Marlowe Stoudamire's legacy in Detroit
"Marlowe was, I think, a quintessential Detroit character to me. He was the kind of person that people called in when they wanted to connect in a real way to Detroiters. He was a consultant for many organizations, including the NHL. And he talked about diversity and engagement in a way that was authentic to Detroiters. He knew almost everybody and almost everybody knew him. And he spent his time and talents helping this city be a better place, and not just for the folks with the most money, but for folks that like the people he grew up with, like the people I grew up, who are often ignored when we talk about how you develop and grow a city. He lost his battle with COVID-19 very early in what feels like a lifetime now in this month and a half shutdown. When you look at the amount of people who have honored him across the world, you can see his impact. It was bigger than Detroit. He brought Detroit everywhere he went. And I think that's the best part about Detroiters. No matter where we go, Detroit is with us and we bring it with us because we're proud of this place. This place that so many people find no value in, we know is more valuable than gold."
On her message to fellow Detroiters who are in mourning
"The other day, my friends and I, like many friends across the country, were watching the Baby Face and Teddy Riley battle on Instagram. And in the middle, I was watching it on Zoom with a bunch of friends here in the city. And we, of course, we're not [physically] together, but there we all were. And at some point, somebody started ballroom dancing, which for those of you who don't know, ballroom hustling in this city is almost a religion. It happens a lot. And to see in this moment, no matter what is happening, our culture is here. We're still together. We are in our separate homes, but I feel them. I feel their sadness. I feel their losses. I also feel their hope and their joy for the future. We might not be able to hug. We might not be able to stand next to each other. But like we always have in this city, we are in this together. Nothing stops Detroit when we say that we mean it."
---
Cristina Kim produced and edited this interview for broadcast with Tinku Ray. Serena McMahon adapted it for the web.
This segment aired on April 23, 2020.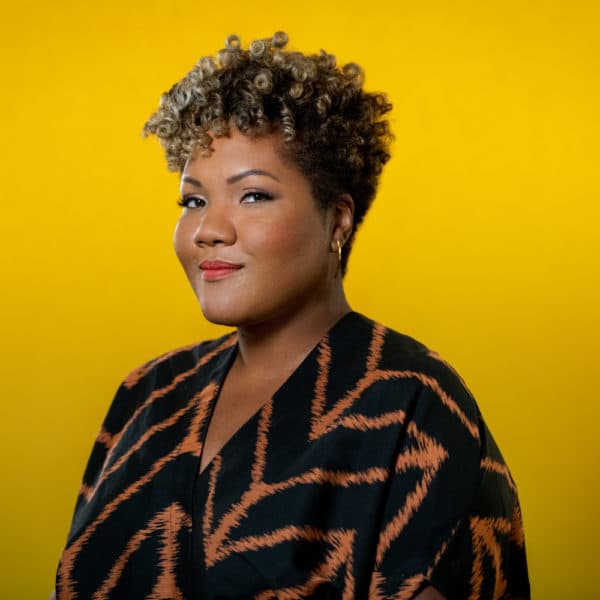 Tonya Mosley Co-Host, Here & Now
Tonya Mosley is the LA-based co-host of Here & Now.