Minnesota Skate Manufacturer Set To Reopen Monday Predicts Daily Change
Play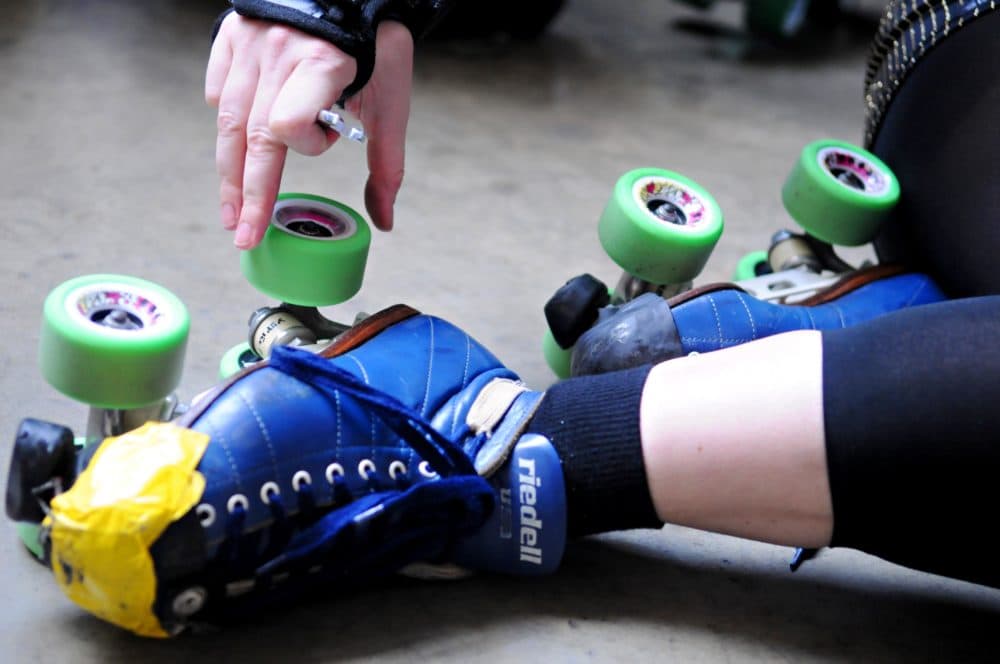 This article is more than 2 years old.
Minnesota Gov. Tim Walz gave some other non-essential businesses the green light to reopen next week if they follow a set of safety guidelines.
Roller skate manufacturer Riedell Skates in Red Wing, Minnesota, plans to reopen its doors on Monday. The company furloughed 70 of its 100 workers and received a seven-figure federal emergency relief loan.
President Bob Riegelman says shutting down for five weeks has been difficult.
"Manufacturers need to make what they sell and if they're not able to make product, they're not able to sell anything," he says.
The company spent the last week putting together a COVID-19 preparedness plan. When employees return to work on Monday, he says PPE equipment such as masks, face shields and gloves will be available though not mandatory.
Before entering the building, workers will fill out a health assessment questionnaire and have their temperature taken to ensure it's under 100.4 degrees, he says. If an employee's temperature is too high, they'll be sent home and unable to return to work until it stays under 100.4 degrees for 24 hours without the use of medication.
"We're trying to do the screening the best we possibly can before the workers even start on their shift," he says.
Republicans in Congress want to pass a bill that will shield businesses from liability if anyone becomes sick because businesses reopened. The National Association of Manufacturers supports this kind of expanded liability relief.
If a Riedell employee tested positive for COVID-19, Riegelman says the company would help them seek medical assistance and test people they've been in contact with. Next, the manufacturer would shut down for about 72 hours to disinfect and then leave the building empty for an additional 72 hours before starting production again, he says.
For Riegelman, "the new normal" changes daily — and he predicts this will continue for some time. Once the doors reopen, he encourages employees to give the company feedback about how it can better keep its workers safe.
"Surprisingly, for the most part, I would say they're all pretty excited to come back to work," he says. "A lot of them seem to be … starting to get bored with what's going on and they're looking to kind of get their life back in order."
---
Lynn Menegon produced this interview and edited it for broadcast with Peter O'Dowd. Allison Hagan adapted it for the web.
This segment aired on May 1, 2020.