Honolulu Florist Reopens For Mother's Day Rush
05:52
Play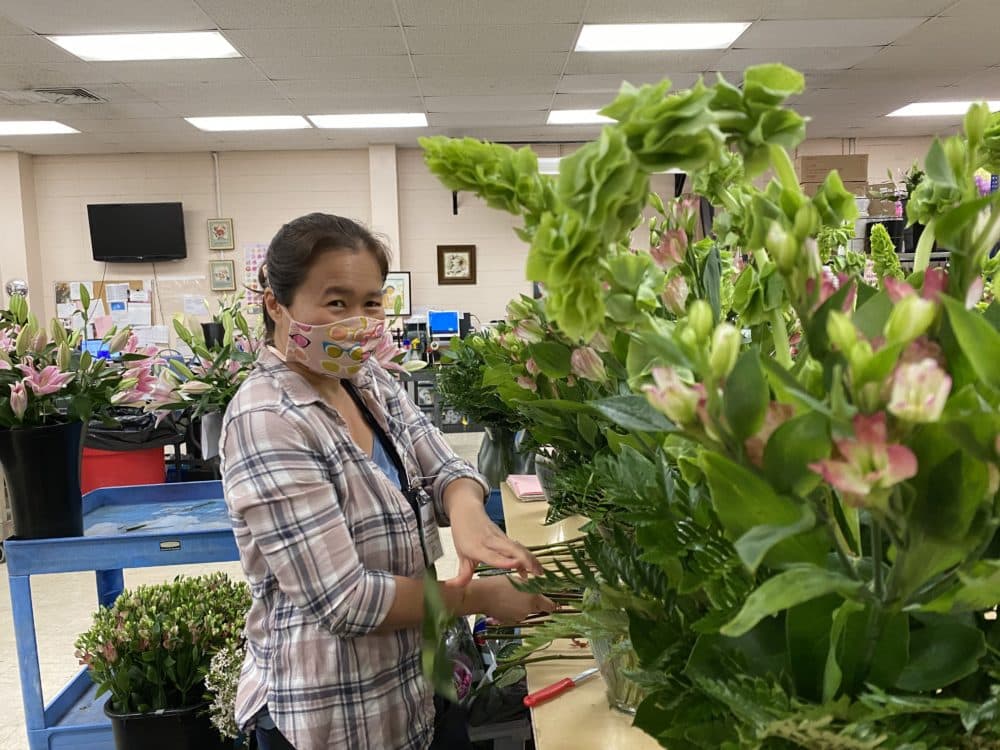 Many flower shops remain closed in the U.S. because some states don't consider them an essential business.
But some florists in Hawaii have begun reopening just in time for Mother's Day. Gov. David Ige is allowing florists to be open as long as employees and customers can interact in a safe way.
For Monty Pereira, general manager of Watanabe Floral in Honolulu, that means starting contactless delivery and reopening his shop on a limited basis this week. But he says he is still staring down a deficit during what's usually one of his busiest times of the year.
"May is the biggest month of the year for a flower shop. For us, it's about 50% bigger than any other month in the year," he says. "So we were staring at a big zero and that was very frightening. But at least we're gonna be at around 50% of a normal Mother's Day."
Interview Highlights 
On whether people will feel comfortable coming in to shop
"We kind of don't know what to expect, so we've taken some precautions to make sure that our building is ready. We're actually bringing in police officers to make sure, in case there's a crowd outside, that that can be managed safely. I can tell you that once we got the OK to do contactless delivery here in Hawaii, and we turned on our website — because that's the only way people could order based on the safety precautions — we sold out our 1,600 delivery slots in 72 hours. And that had never happened before in such a quick amount of time. So there sure seems to be a pent up demand this Mother's Day."
On furloughing employees and bringing them back
"That was the hardest part. I mean, we have 80 to 85 full-time equivalent team members. And when this happened, we were forced to shut down March 23. We had to furlough almost all of them. We were able to keep 10 on that had to do some administrative tasks. And we had one segment of our business which is supplying flowers to Sam's Club and Walmart and Target that had to remain open on a limited basis. So, I would say 80% of our team [was] furloughed. And it's such a blessing to be able to see them trickling back last week. And as of this week, not only are we [bringing] back all of our team, but we have [had] to bring on additional people to help with delivery. So we'll be over on a hundred strong this week, which is wonderful."
On getting federal loans
"We were one of the fortunate ones where when the clock struck midnight on day one, we had our application in. So we were able to get some [Paycheck Protection Program] financing, which is such a blessing. I mean, without that, it would have been a real, real bleak situation. So that's going to help us to buy some time. And now that we're open, we're hoping to be able to sustain ourselves going forward until, you know, this kind of goes away a little bit more."
On concerns with supply chain
"They always say it's easier to shut down than it is to ramp back up, and we're certainly seeing that now. Trying to get more product in has been a challenge because most of the floral product in Hawaii is originating in South America. Whether it's directly from South America or via Miami or Los Angeles to Hawaii. So it takes a two-week period to ramp up. And we're struggling with that, you know, to be able to fully ramp up product. It's getting the lift, and getting it here to Hawaii, because we have a quarantine in place. So no airlines [are] wanting to fly to Hawaii because no passengers can come. So getting the cargo to fly to Hawaii has been a challenge."
On life being far from getting back to normal
"In Hawaii, I think we're a little bit different. And I think one of the biggest reasons for that is that it is starting to get back to a little bit of normalcy in terms of a few more retail shops, like a florist, are able to operate a little bit. But in Hawaii, we are so dependent on tourism and that's still completely shut down. We went in early March from the lowest unemployment rate in the nation at under 2%. And two weeks later, we're at 40% unemployment when we had to shut down tourism. So until that reopens, life in Hawaii is going to be a real, real challenge."
---
Ashley Locke produced and edited this interview for broadcast with Tinku Ray. Locke also adapted it for the web.
This segment aired on May 7, 2020.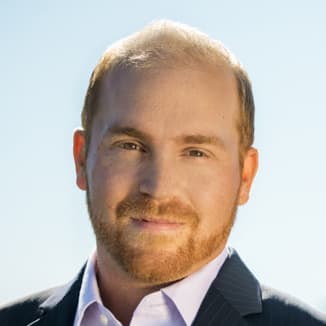 Jeremy Hobson Co-Host, Here & Now
Before coming to WBUR to co-host Here & Now, Jeremy Hobson hosted the Marketplace Morning Report, a daily business news program with an audience of more than six million.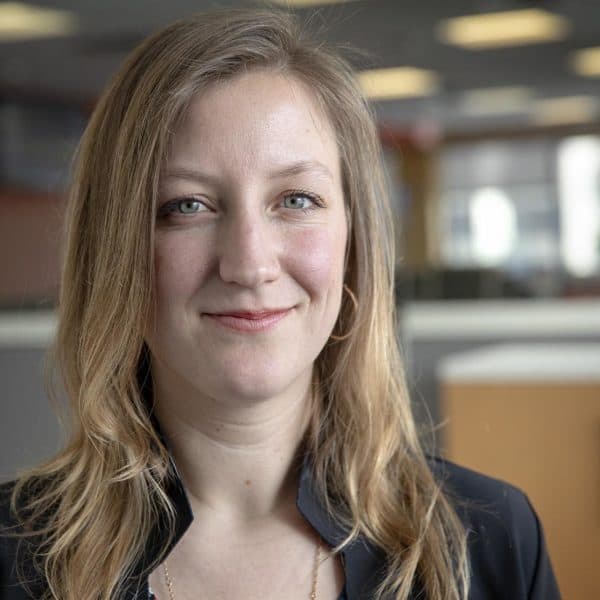 Ashley Locke Associate Producer, Here & Now
Ashley Locke is an associate producer for Here & Now. She was formerly with Southern California Public Radio, where she started as a news intern, before moving to the Boston suburbs in 2016.