As Many Beaches Reopen, Lifeguards Tapped To Help Enforce Social Distancing Rules
04:03
Play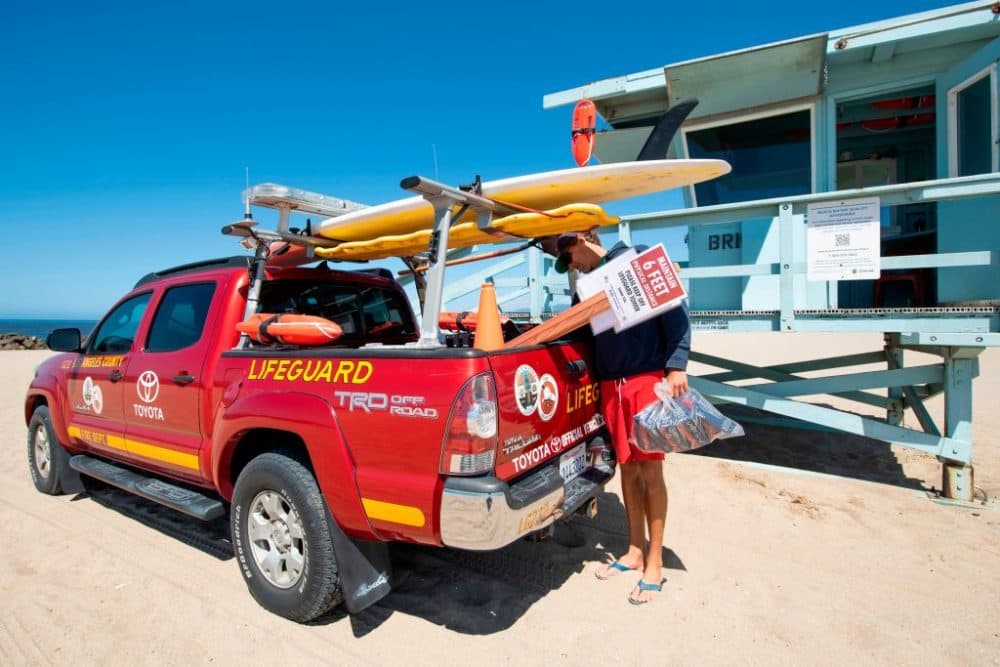 This article is more than 1 year old.
Beaches in Los Angeles reopened just before the weekend began after closing to the public for social distancing a little over a month ago.
As Memorial Day draws closer, beaches in other cities and states are looking at reopening and how that would work. Reopening is presenting new challenges to lifeguards in their role to keep the public safe in the age of the coronavirus.
Among the excitement that some beaches are opening for the summer season, many lifeguards are also feeling "confusion" and "trepidation" because coronavirus restrictions vary from county to county, beach to beach, says Gus Avila, president of the United States Lifesaving Association and a retired lifeguard for California State Beaches.
"The rules are changing almost daily," he says. "Even in Southern California, there are different entities that run different beaches. So the rules are a little bit different in every city or county."
Staying six feet away from a person who is drowning is impossible for lifeguards, but fortunately, beach lifeguards don't make that many water rescues each year. Only about 85,000 rescues were made among more than 340 million beachgoers in 2018, according to the United States Lifesaving Association.
Even before the pandemic, lifeguards had been limiting the use of mouth-to-mouth resuscitation in order to reduce the risk of spreading disease, Avila says. Instead, most lifeguards were following American Heart Association guidelines, which place an emphasis on chest compressions to save a person's life.
"If you come upon someone who needs help who isn't breathing, you can start by giving compressions until someone shows up that has more advanced life support equipment available," he says.
Lifeguards can also use a bag valve mask to safely blow air into a person's airway, he says.
In partnership with local police, lifeguards can also help enforce social distancing rules. Avila says this is a natural extension of the job because lifeguards are already trained in "educating the public of how to remain safe, whether it's not to swim in an area where it's dangerous or there are rip currents."
The key to safely enjoying a day at the beach amid the pandemic is to simply know the local mandates and follow them, he says.
"If the rules say that you have to keep moving and can't sit on the beach or can't congregate with your friends, then please obey the rules because not obeying the rules takes the focus off of the safety of everyone involved, not just the persons that are visiting," Avila says. "If you live close enough to a body of water and you can go down there and follow the rules ... go for a walk because nature is still out there. It's still beautiful."
Click here for the United States Lifeguard Association's new guidelines. 
---
Ashley Locke produced and edited this interview for broadcast with Peter O'Dowd. Samantha Raphelson adapted it for the web.
This segment aired on May 18, 2020.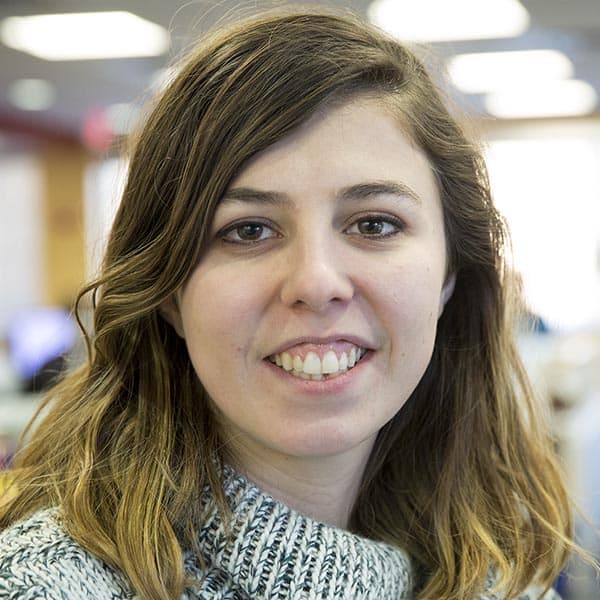 Samantha Raphelson Associate Producer, Here & Now
Samantha Raphelson is an associate producer for Here & Now, based at NPR in Washington, D.C.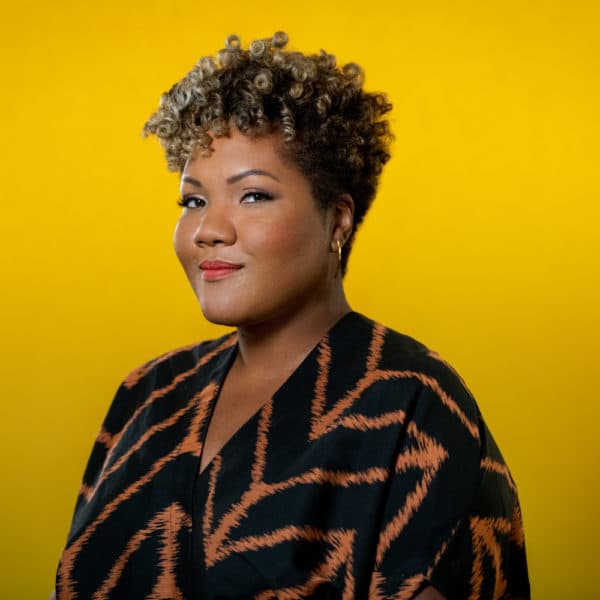 Tonya Mosley Co-Host, Here & Now
Tonya Mosley is the LA-based co-host of Here & Now.