'An Extraordinary Moment': Angela Davis Says Protests Recognize Long Overdue Anti-Racist Work
Play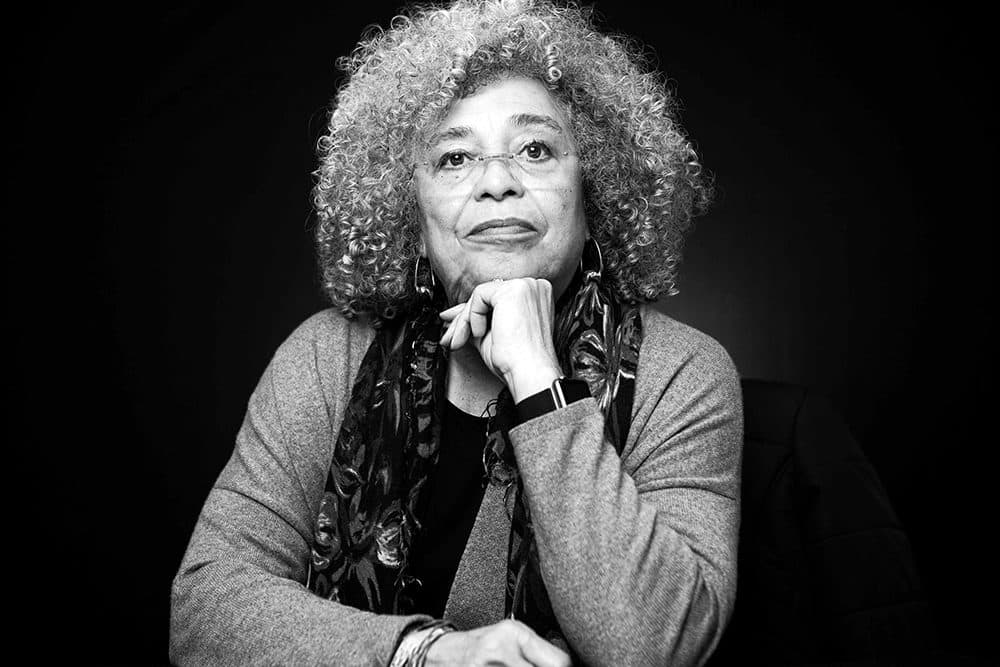 This article is more than 2 years old.
As politicians and activists across the country try to reenvision law enforcement, Black revolutionary Angela Davis says reform can only go so far in addressing the inherent racism in policing.
One of the most influential activists in the United States, Davis' work around issues of gender, race, class and prisons has influenced social movements for generations. Like many other lifelong activists, Davis says this moment feels "very different" from anything she's experienced in the past.
"This is an extraordinary moment which has brought together a whole number of issues," she says. "I don't know whether it would have unfolded as it did if not for the terrible COVID-19 pandemic, which gave us the opportunity to collectively witness one of the most brutal examples of state violence."
More people now "feel compelled to adopt a posture of self-criticism," she says. And corporations are dropping branding based on Black stereotypes such as Aunt Jemima and Uncle Ben's Rice.
But Black Lives Matter existed in the sphere of legitimate controversy just a few years ago, with some going as far as describing the group as a terror organization. Davis is no stranger to the demonization of civil rights activism.
For decades, Davis was an active member of the Communist Party and the Black Panther Party, which the FBI sought to disrupt under its counterintelligence program. J. Edgar Hoover once said the Black Panther Party "represents the greatest threat to the internal security of the country."
In the 1970s, Davis was a fugitive on the FBI's most-wanted list. Once caught, she faced the death penalty in California but was later acquitted on all charges.
Black Americans have always organized, she says: From Black women teaching children and adults to read at Sunday schools during the era of slavery, to the rise of the NAACP and the Urban League, to the work of activists such as sociologist W.E.B. Du Bois and journalist Ida B. Wells.
"For hundreds of years, Black people have passed down this collective yearning for freedom from one generation to the next," she says. "We are doing now what should have been done in the aftermath of slavery."
Before eliminating racism, Davis believes we must eradicate racial capitalism — a term designed to "encourage people to think about the ways in which capitalism and racism are interlinked."
"There is no capitalism without racism," she says.
Police departments and prison systems are "the most dramatic expression of structural racism," Davis recently said in an interview with Ruptly.
Demands to defund the police provoke a wide array of conversations, she says. The Minneapolis City Council's move toward reforming its police department demonstrates the city's commitment to creating "truly safe communities that represent the kinds of relations among human beings we would like to see," she says.
"Sometimes it's important to say what you mean and have the conversations," she says. "And of course, when many of us began to talk about abolishing these institutions back in the 1970s, we were treated as if we were absolutely out of our minds."
When people demand to defund the police, some people tend to focus on the possible negative consequences of eliminating the institution of law enforcement instead of trying to "reimagine the meaning of public safety," she says.
"Now we can think about funding agencies and individuals and organizations that will help address issues of health — physical health, mental health," she says. "This is the opportunity for us to begin to reimagine the meaning of these states."
During the '60s and '70s, Davis saw several Black activists die, many at the hands of police. Today, several Black activists who were active during and after the protests in Ferguson, Missouri, have died. Many more have chronicled bouts with depression.
Today's young activists know the importance of addressing depression and trauma within organizations and movements, she says.
"I think that bringing people together in movements, creating solidarity [means] representing ourselves not primarily as individuals," she says, "but as members of communities of struggle."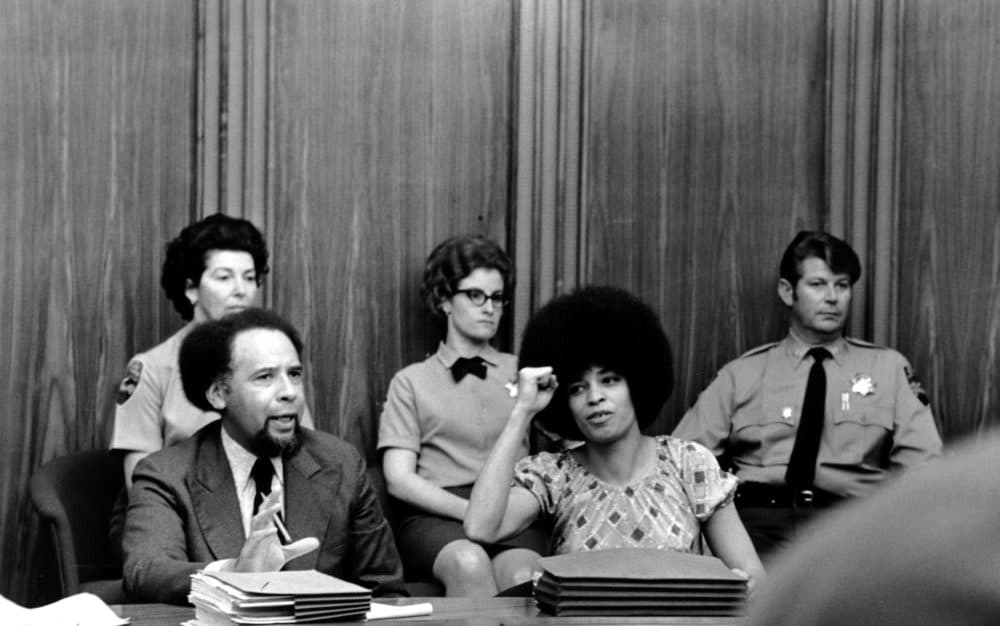 After almost half a century fighting for racial justice, a sense of hope keeps Davis going. Everyone needs to adopt an attitude of optimism — the same spirit shared by the many formerly enslaved Black people who believed in the possibility of freedom 200 to 300 years ago, she says.
Seeing change enacted within weeks around issues Davis has focused on for years feels "bizarre" and "surreal," she says.
Without people already doing work on the ground, she says the response to the killings of George Floyd, Breonna Taylor, Ahmaud Arbery, Tony McDade and Rayshard Brooks would not have reached the same level of outrage.
"Activists who are truly committed to changing the world should recognize that the work that we often do that receives no public recognition can eventually matter," she says.
This work is especially important with a president who "is totally ignorant of U.S. history," Davis says.
President Trump rescheduled a rally in Tulsa, Oklahoma — the site of one of the worst acts of racist violence against Black people in American history — from Juneteenth — the June 19 celebration of the end of slavery in Texas — to the following day.
Americans need to vote to help activists continue anti-racist work that "will allow us to envision the possibility of a society that is free of racism and sexism and homophobia and transphobia," she says. The next election should focus on creating a framework to allow people calling for the abolition of modern prisons to "begin the hard work of creating new institutions," she says.
People with a progressive view of history who want to work to eradicate racism in the U.S. are becoming the majority, she says. For Davis, this shift signifies years of hard work materializing.
"I am just so happy that I have lived long enough to witness this moment," she says. "And I think that I see myself as witnessing this moment for all of those who lost their lives in the struggle over the decades."
---
Marcelle Hutchins produced and edited this interview for broadcast with Peter O'Dowd. Allison Hagan adapted it for the web.
This segment aired on June 19, 2020.