For 'Miss Juneteenth' Star Nicole Beharie, Film's Story Of Deferred Dreams Has Resonance Today
Play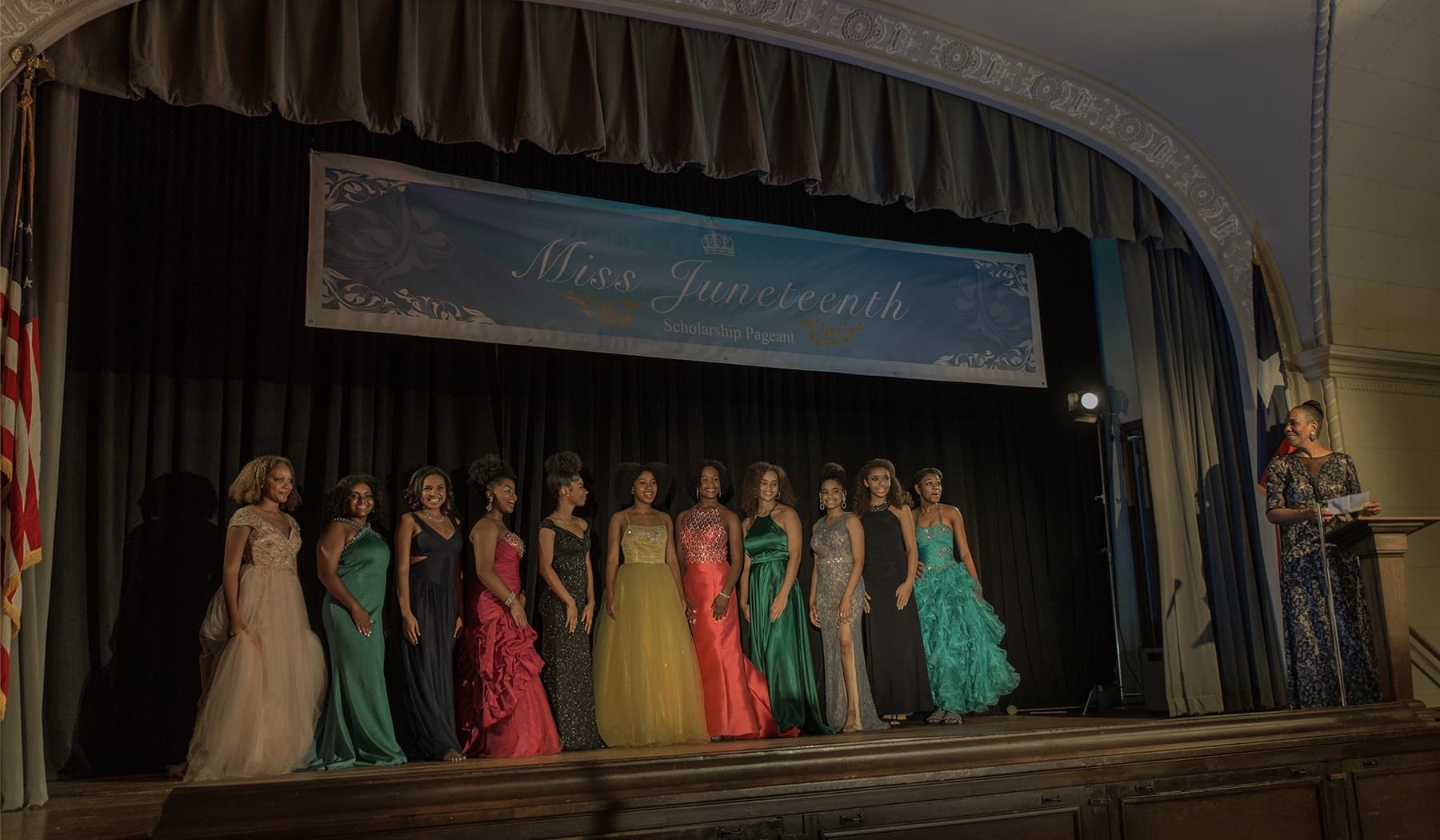 This article is more than 2 years old.
Editor's note: This conversation was rebroadcast on Feb. 9, 2021. Find that audio here.
On June 19, 1865, the formerly enslaved people of Texas found out they were free — two years after Abraham Lincoln's Emancipation Proclamation declared all enslaved people in rebellion against the Union "shall be then, thenceforward, and forever free."
The holiday, known as Juneteeth, is getting widespread attention as people throughout the country protest against police brutality and racism.
But there is a long tradition of celebrating Juneteenth in many Black American communities. One of those annual celebrations includes Miss Juneteenth beauty pageants, which is now the subject of a new feature film, "Miss Juneteenth."
Actor Nicole Beharie stars as Turquoise, a former Miss Juneteenth winner. The single mom now preps her daughter Kai, played by actress Alexis Chikaeze, for the upcoming pageant, in hopes she'll win and take advantage of the opportunities that come with the crown.
Beharie says when the cast and crew were filming the movie a year ago, she could have never imagined the current "surreal" moment of reckoning the country is in. She says she planned to celebrate Juneteenth for the first time this year, and now the "bittersweet" holiday brings about a whole new meaning.
"It kind of parallels with the story that we're telling — sort of a dream deferred. We're celebrating freedom, but it's a freedom that's been delayed," she says. "I feel like that's really pretty resonant with the moment that we're in right now."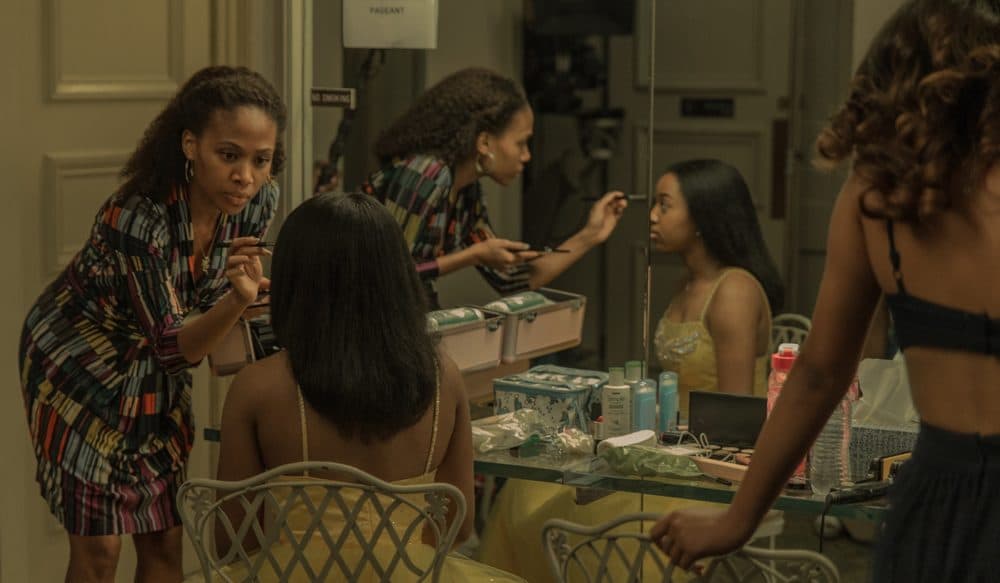 She says "Miss Juneteenth" also speaks to the complexity of American history, and how oftentimes, Black stories and experiences are silenced or ignored.
Turquoise finds her life in flux, often facing uncertainties. She believes there's a promise of a future from competing in beauty pageants, Beharie says. As part of the prize in the film, Miss Juneteenth gets a scholarship to a historically Black college, which means everything for Turquoise and her hopes of success for Kai.
"Turquoise is really stubborn about wanting her daughter to walk through that particular door," she says. "A little bit of the pageant means holding onto the past. And because it was so personal to her, because she had one."
Her character is trying to compete with the past, constantly feeling her best days are behind her, she says. Beharie says she's been asking herself the same question, whether or not the best days are in the past, as she moves through life.
What do beauty pageants, like the one in "Miss Juneteeth," represent in this current moment? For Beharie, she says she values the teachings of the West African spiritual teacher Malidoma Patrice Somé, who talks about the need for "rituals and rites of passage for youth" to build a strong community with grounded values.
"Does it have to be in the format of putting a dress on and winning a prize? I don't know," she says. "But I definitely feel like there's something there that I wish that I had even had, seeing the confidence and the sort of well-spoken poise of some of these young ladies."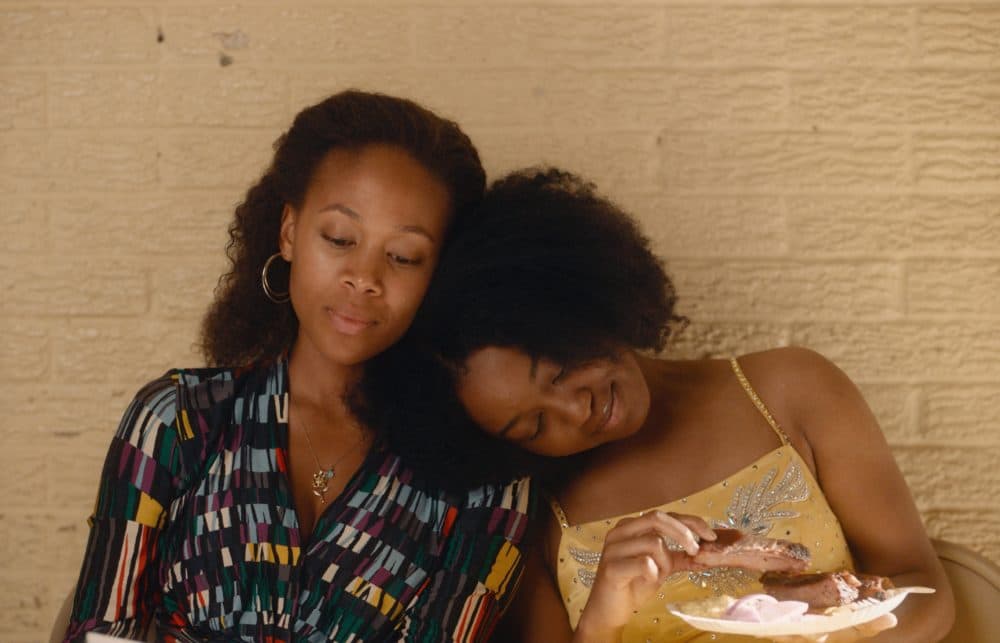 Writer-director Channing Godfrey Peoples placed the film in Fort Worth, Texas, where she grew up as a child of a single mother. Beharie says Peoples' memories greatly shaped her performance, an aspect of the film that carries a lot of responsibility.
Peoples had Beharie hang out with her cousins to learn the area's dialect, and even work at a local bar for a week or two. She says a lot of the actors in the film were locals who frequented the community's bars, churches and pageants.
Beharie, who attended The Juilliard School and has appeared in a variety of movies and TV shows including "Sleepy Hollow" and "Black Mirror," is thinking about "reimagining" what storytelling is — and who tells what stories.
"This might sound a little cynical, but Hollywood has a legacy of supporting stereotypes internationally," she says. "You have master storytellers that are controlling the narratives."
For audiences tuning into "Miss Juneteeth," she wants viewers to walk away with "the opportunity to reimagine ourselves when our life shows up a little differently than what we expected it to be," she says. "That our best days are not behind us if we make it so."
---
Emiko Tamagawa produced and edited this interview for broadcast with Tinku Ray. Serena McMahon adapted it for the web.
This segment aired on June 19, 2020.