Black Lives Matter Activist: Abolishing The Police '100%' Means Just That
Play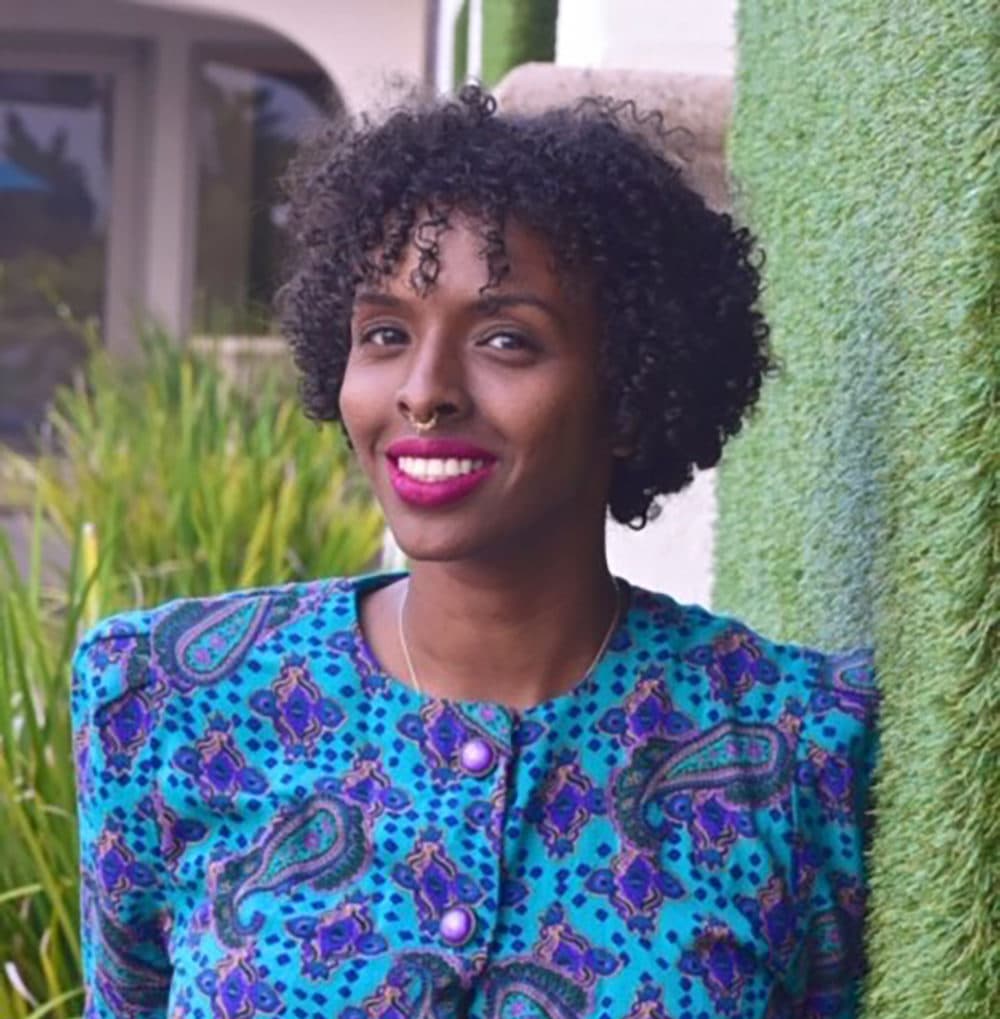 This article is more than 2 years old.
Black Lives Matter protests continue nearly two months after the death of George Floyd, who died after a white Minneapolis police officer kneeled on his neck.
Floyd's death sparked worldwide demonstrations that brought thousands to the streets, and people are still out there, including Miski Noor, an organizer and activist with Black Visions Collective.
Noor has been on the streets of Minneapolis every day since Floyd was killed. All four police officers involved in Floyd's death have been charged, and now protesters have their eye on a larger goal — defunding, and eventually abolishing, the police.
When activists say they want to abolish the police, they "100%" mean they want no more police, Noor says.
"What we're saying is that whatever it is that we're envisioning together to move toward is much safer than what currently exists," she says, "because what currently exists is a police system that is entrenched in and comes from slave catching and union busting and that is incapable of keeping so many of us in mostly marginalized communities safe."
The Minneapolis city council unanimously pledged to abolish the city's police force last month and replace it with a "Department of Community Safety and Violence Prevention."
Abolishing the police force will require amending the city's charter, and activists are in the process of putting an amendment on the ballot in November, Noor says. According to a draft amendment, the new department would consist of peace officers working to ensure public safety through "a holistic, public health-oriented approach."
The idea of defunding the police has caught the attention of other governments across the country, with many leaders pledging to reallocate funds meant for the police force into other initiatives, such as mental health services. But the movement has also drawn ire from critics, who say getting rid of police will lead to more violence.
"Of course, people are scared, but our people don't know life without police … and can't imagine it in so many ways," Noor says. "So as organizers and as abolitionists, it's our responsibility to hold people in their fear and then ask them the questions of what actually [does] keep them safe."
Activists who support police abolition point to statistics that show where police haven't been effective in curbing violence. They say marginalized communities are overpoliced but they still experience an undue amount of violence.
In Minneapolis for example, reporters at the Star Tribune found that in 2019 only 56% of homicide cases were solved by police. In 2016, the Minneapolois police cleared only 22% of rape cases.
Noor also points to a specific example where the police responded but didn't act.
"I was involved in the 18-day police occupation of the fourth police precinct when Jamar Clark was murdered. It's about to be the fifth year anniversary of his murder this coming November," she says. "And while we were protesting, white supremacists came and shot at us, and five people were shot and the police were right there and did nothing."
Ahead of the upcoming election, many conservatives are using the movement to defund the police to discredit Democrats. Noor says she is not concerned about alienating people because this moment is different.
"Now it's a different world. We're inside of a pandemic, and inside of that, there's been police terror, which has led to an uprising," she says. "And a lot of that is because of the missteps and poor decision-making of the current president, and the voters and the people will reckon with him for that."
---
Marcelle Hutchins produced and edited this interview for broadcast with Tinku Ray. Samantha Raphelson adapted it for the web.
This segment aired on July 17, 2020.