Treasure Trove Of Frederick Douglass Artifacts, Including Family Letters, Comes To Yale
Resume
One of the most extraordinary Americans in history is getting a new spotlight.
After escaping enslavement in 1838, Frederick Douglass publicly and eloquently led the fight against slavery, traveling in some of the finest circles and captivating the world with his oratory. In 1852, he delivered his speech "What to the Slave is the Fourth of July?" which was called the most damning critique of American hypocrisy ever.
Now, Yale's Beinecke Rare Book & Manuscript Library has acquired the most important collection of Douglass artifacts, including drafts of that speech as well as family scrapbooks of letters and photographs.
The artifacts, which will now be available to the public, were collected by retired Georgia surgeon Walter O. Evans, who owns more than 500 pieces of Black American artifacts spanning more than 150 years.
His Douglass scrapbooks formed the basis for historian David Blight's Pulitzer Prize-winning biography, "Frederick Douglass: Prophet of Freedom," which is being adapted into a Netflix movie by Barack and Michelle Obama's production company.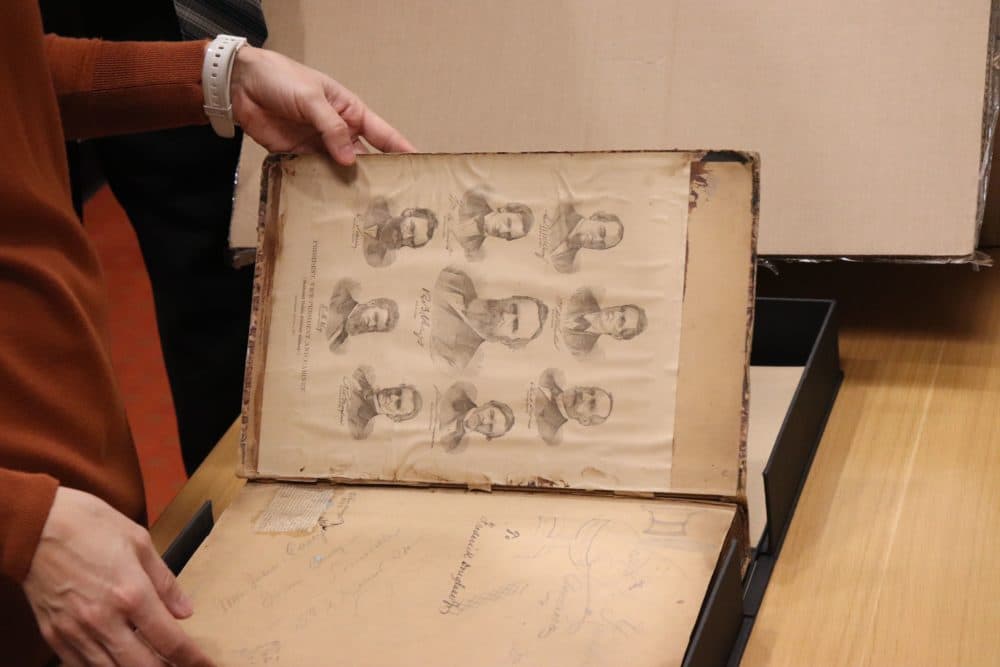 Evans describes Douglass as "an outsized character" and "one of the most important people in America to this day."
"I wanted to share this material because what Frederick Douglass was about is the same thing happening in America today," Evans says. "I mean, the problems that he was trying to solve, the struggle, it's still here."
When he was 9 years old, Evans and his family moved from the South to Connecticut after his father tragically died in a car accident. He was one of few Black people in his school.
He didn't become interested in art and literature until he joined the Navy, and he wanted to impress a woman who wanted to go to the Philadelphia Museum of Art with him.
"I had never been in an art museum in my life, and I went to the library to read about what we were going to be seeing there, and she was duly impressed, which is what I wanted to do," he says. "I had not a penny to spend until many years later when I started my practice, and immediately I started to collect not just art, but also books and manuscripts and letters."
When he first acquired the Douglass artifacts in the 1980s, Evans says there wasn't much interest in them.
"They came in boxes and boxes, many, many boxes. And first thing I had to do is to have them restored, and then I had archival cases made," he says. "But the clippings and the scrapbooks, they were voluminous."
Blight was one of the first scholars to express interest in the collection, and Evans says when he started combing through it, he was "overwhelmed."
"Most of this collection is about the latter third of his life and that we did not know in the autobiographies, and we did not know in the biographies," he says. "So I knew that I had something extremely important."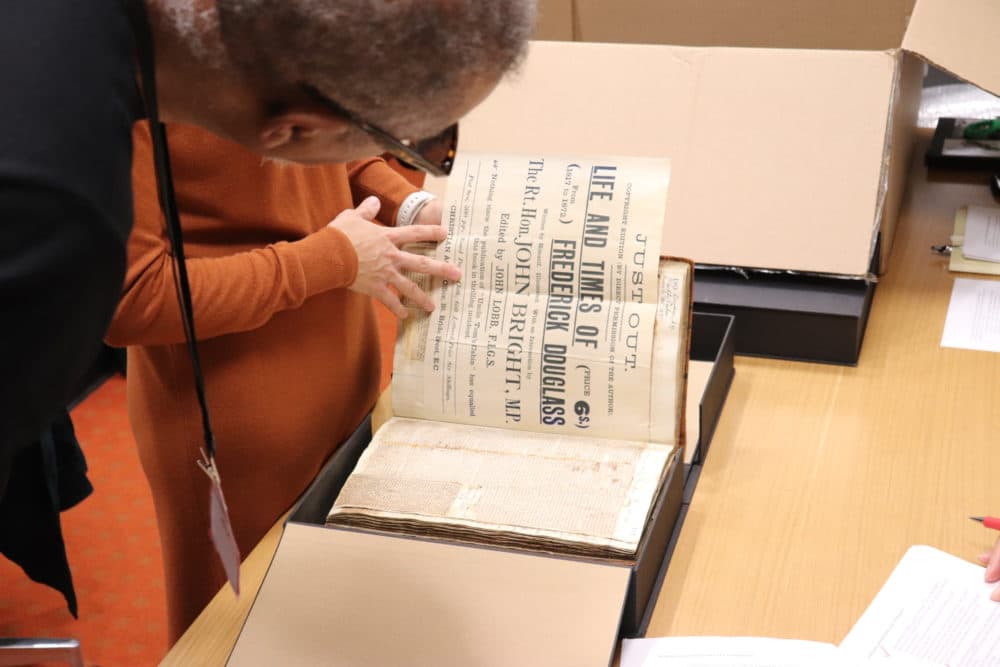 Over time, Evans says he invited more scholars to his home to look at the materials.
"It was a pilgrimage to Savannah, and they all sat at the dining room table," he says. "They found things that I didn't even know was in there."
In addition to the Douglass collection, Evans has collected signed first editions of books by Zora Neale Hurston and Ralph Ellison, and the drawings of the 20th century Black political cartoonist Oliver Wendell Harrington. A few years ago, Yale acquired his collection of James Baldwin letters, which he says was the largest known collection at the time.
Over the years, Evans hasn't lost his "addiction" to collecting, and he urges people to check out the pieces of his historic collection that will be made public by Yale.
"Once you're satisfied with a certain item, you go on to the next item, and then again and again," he says. "It's an addiction. So you have this, then you go on, you continue to chase to the next item."
---
Karyn Miller-Medzon produced and edited this interview for broadcast with Tinku Ray. Samantha Raphelson adapted it for the web.
This segment aired on July 28, 2020.