The Great Escape: Travelers Turn To Summer Road Trips During COVID-19
Resume
The global pandemic may have halted a lot of international travel, but that's not stopping people from having safer adventures on the road.
U.S. air travel has dropped more than 70% compared to this time last year. Instead of taking to the skies, many people are embarking on the time-honored tradition of the summer road trip.
Some reports indicate that about half of Americans are still planning to take a vacation this summer, says George Stone, National Geographic executive editor of the travel desk. The Centers for Disease Control and Prevention advises against taking trips.
But if you're itching to hit the road, there are a few ways to travel safely in the age of the coronavirus.
Following current health standards such as social distancing and wearing a mask is paramount, he says, because taking these precautions is not just about keeping yourself healthy, but others around you as well.
"You want to be careful about your own health as you are about exposing local people to any pathogens that you bring in," he says.
Stone advises to plan ahead of time what your exposure to others may be and to check in with hotels on how they protect their staff and customers.
There are also lots of people traveling by RV — which eliminates the risk of contracting or spreading the virus by staying in a hotel or Airbnb. But if you do stay the night in a hotel or Airbnb, Stone says to wipe down surfaces upon arrival and air out the room.
When planning an RV or camping trip, research which national parks have or haven't seen a surge in visitors — then try to choose the latter of the two.
While popular spots like Yellowstone and Grand Teton have experienced "surges in visitation," he says other national parks haven't — such as Utah's Mighty 5.
If you must travel by plane, choose a seat that is next to a window and away from the bathroom, he suggests.
Kayla Gilchrist of Miami knew taking a flight would be a "big risk" when she decided to travel to the Grand Canyon, so she and a friend road-tripped across the country instead. While the trip has consisted of a lot of camping, she says they've had to stop at a few hotels and Airbnbs along the way.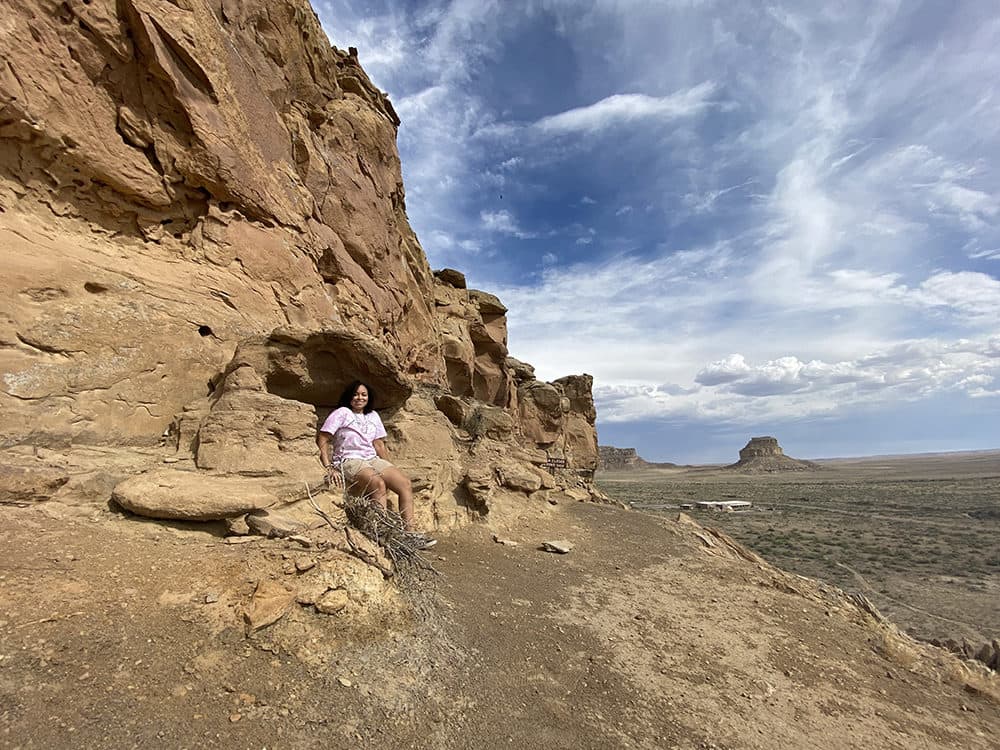 "We kind of trust that the staff, you know, did the correct coronavirus procedures to clean," she says. "And we also do a little bit of cleaning ourselves."
They don't wear a mask all the time, she says. For them, she says it differs from city to city.
"I noticed that some cities are really heavy on masks," she says. "And then another city, we'll walk into a gas station and no one would be wearing a mask."
The CDC strongly recommends wearing masks, calling face coverings "the most powerful weapons we have to slow and stop the spread of the virus."
Gilchrist also says the two haven't fallen ill, eat healthily and are not worried about being asymptomatic carriers. The World Health Organization says infected people without symptoms can still infect others, while the British Dietetic Association says "you cannot 'boost' your immune system through diet and no specific food or supplement will prevent you catching COVID-19."
Given all of the concerns that exist right now, is it possible to have a good time on the road? Stone says it's possible — but to consider another fun experience that is closer to home instead.
"There is an ethical consideration about travel. And, you know, that's a buzzkill for people and reduces their pleasure," he says. "That's one more reason to stay home and play it safe."
Gilchrist, on the other hand, has no regrets. Her "life-changing" trip, with stops in Texas, New Mexico, Colorado and Utah, revealed places she's never experienced before.
"So far, this trip has shown me what the world has to offer," she says, "and I really see a lot of magic in it."
---
Julia Corcoran and Cristina Kim produced and edited this interview for broadcast with Tinku Ray. Serena McMahon adapted it for the web.
This segment aired on July 28, 2020.