Cori Bush Ousts Veteran Congressman From St. Louis, Says Voters Saw A Candidate 'Willing To Fight'
06:11
Play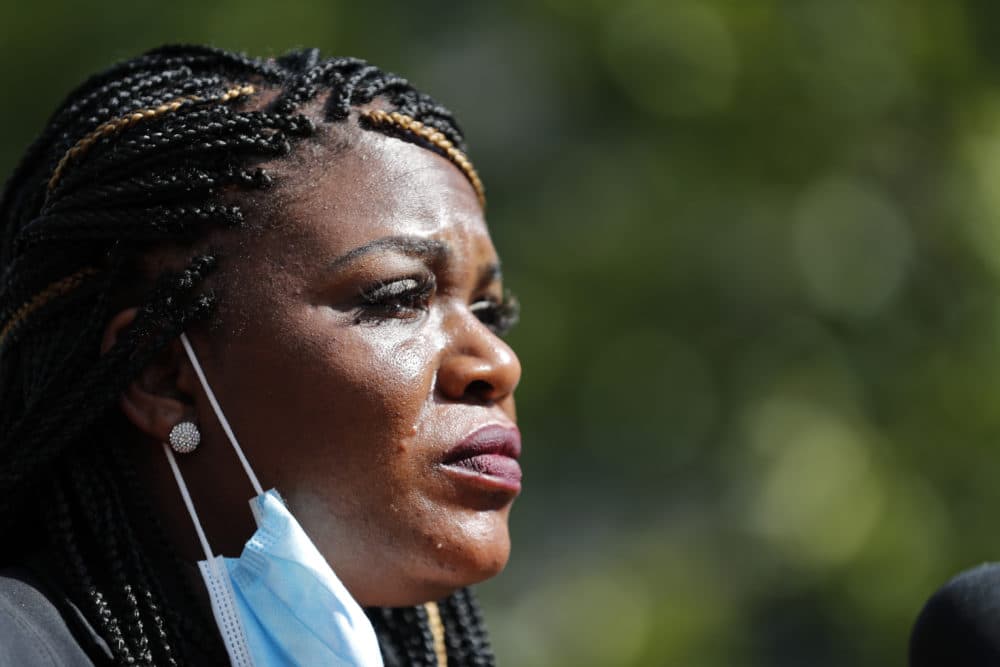 Cori Bush's victory in Missouri's 1st Congressional District Democratic primary "feels like a dream," she says.
"You know, I'm still trying to figure out what just happened," she says.
Her opponent, longtime Missouri Rep. William Lacy Clay, is part of a St. Louis dynasty of politicians. Clay has represented the district for almost 20 years, taking over after his father Bill Clay served as representative.
Voters wanted to give the nurse and Black Lives Matter activist a chance because they witnessed her relentless advocacy and community involvement even after she ran for office in 2016 and 2018 but didn't win, she says.
"I continued to work. I continued to organize," she says. "I continued to use my voice and to also reach out and help the community."
Bush, an essential worker, tested negative for the coronavirus in April but was ill with similar symptoms. Being sick took her off the campaign trail for two months, she says, but she was able to bounce back and organize local anti-racism protests after the killings of George Floyd and Breonna Taylor.
"People just saw somebody that was willing to fight," she says.
Interview Highlights
On her priorities amid the COVID-19 pandemic
"Yeah, so right now, just entering fall, I'll say [my priorities are] making sure that we turn out the vote, making sure that people that feel disenfranchised about voting understand why we need them to show up and just making sure that our district, our voices are heard in this district. I want to work hard in this district, to make sure even our formerly incarcerated community members that they are linked to voting and even pushing for the census, you know, just making sure that there's the stuff that I can do right now before being elected, that that stuff is done.
"And then after that, once I'm elected, I want to push for more COVID-19 relief, $2,000 a month — universal basic income — for every person over the age of 16 and making sure that we cancel utility shutoffs, making sure we have the moratorium on evictions, making that UBI retroactive, the $2,000, that it lasts for a full year. We have to put people in a position to be able to grow and thrive because people were knocked down before COVID-19 hit. You know, now we have to do more. We have to help them to get to a place of just relief."
On the impact of new, progressive representatives such as Reps. Alexandria Ocasio-Cortez, Ayanna Pressley, Rashida Tlaib and Ilhan Omar
"One thing that I've loved, watching from afar anyway, is just how they have continued to push [for] what they want to see. They've let their passion guide them, and that has been remarkable to see. I think about Rep. Ayanna Pressley and just some of the things that she has introduced. She is speaking up for her community and that affects us all over the country. You know, she's not allowing anyone to put her into a box to say who she can be in Congress. And that goes for Rashida Tlaib and Ilhan Omar and AOC. I just feel like I'm so just honored to be able to join them, hopefully in January, because they're such a great example of how to be you and bring home wins for your community."
On President Trump sending 50 federal agents to St. Louis to combat violent crime and how she would address gun violence in her district
"Let me just say I'm not in support of these agents coming to the St. Louis area. You know, I think that there are so many other things that we can do that we aren't doing. … We always want to throw money at bringing more police are bringing more law enforcement into the communities, but we don't throw money at social workers. We don't throw money at therapists. We don't throw money at social programs. We don't throw money at recidivism programs. We don't throw money and making sure that people have a decent wage to be able to support themselves. But we always want to throw law enforcement in because that's going to, you know, whip us into shape. I think that there is a way that we can stop this before we get here.
"Yes, I do understand that St. Louis had 53 murders in just the month of July alone. That is outrageous. But we didn't get here just by... it's not like it just happened. We've been fighting this for a very long time. And I think at some point we need to stop and then listen to the community saying, you know, where are wraparound services? Where is trauma-informed care? You know, can we have our police just do policing and let the other professionals do the work that they're supposed to be doing. We won't put money there. We're going to put money always into law enforcement. But we're stripping human services. We have them working off of this shoestring budget and then we expect to see real change. That's not something that I'm pushing for.
"Donald Trump wants to send these federal agents to St. Louis. Let me just say, the people of St. Louis deserve better. The people of St. Louis deserve care, treatment, rehab — if that's what we need. We deserve to be treated like anyone else. We are not a bad community. We are a community of people who love one another and want to see St. Louis thrive. We have some issues, but those issues didn't just start yesterday. This is systematic racism and it's so many other things that have caused us to get here."
---
Cassady Rosenblum produced and edited this interview for broadcast with Tinku Ray. Serena McMahon adapted it for the web.
This segment aired on August 7, 2020.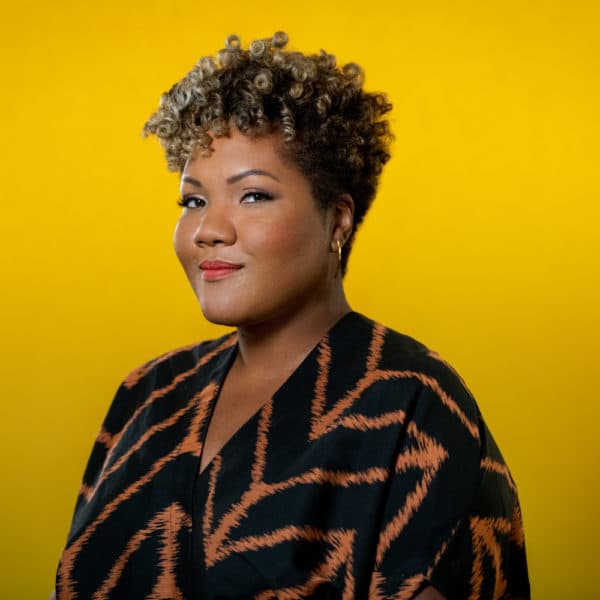 Tonya Mosley Co-host, Here & Now
Tonya Mosley is the LA-based co-host of Here & Now.