Sen. Cory Booker On DNC Message: 'We Need A Revival Of Civic Grace In This Country'
05:51
Play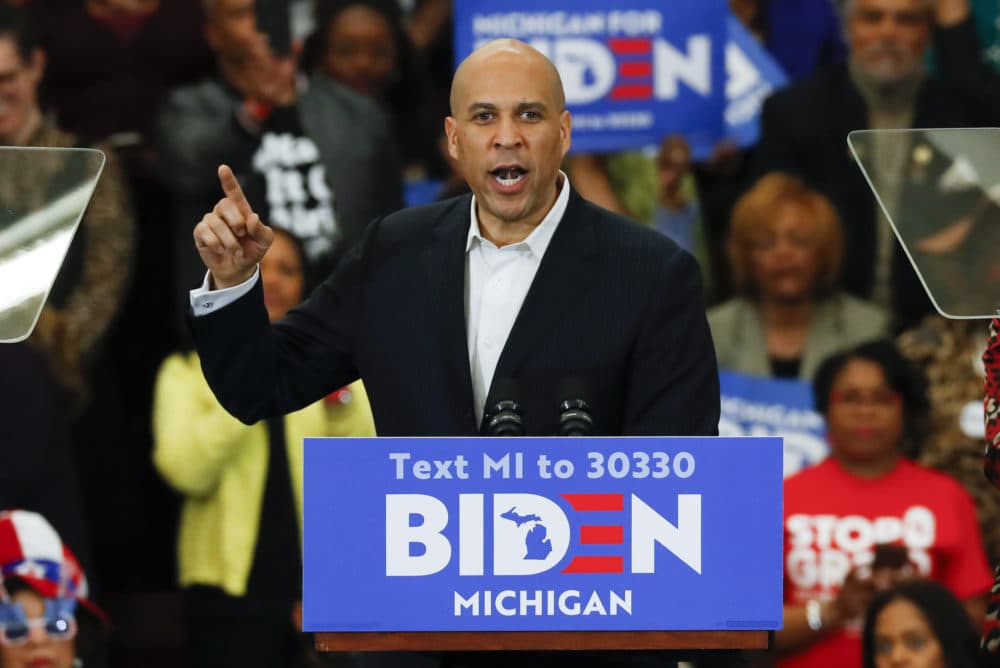 Former First Lady Michelle Obama delivered a scathing critique of President Trump in her keynote speech during the first night of an all-virtual Democratic National Convention.
Calling Trump "the wrong president for our country," Obama delivered a desperate plea to the American people that will shape the way former first ladies use their influence in presidential campaigns.
New Jersey Sen. Cory Booker, who will speak at the convention on Thursday night, says he found Obama's speech to be "very human."
"I think that anybody who was watching could really feel her heart and her own struggles with watching what has happened to the country under Donald Trump," he says. "And I think that she did talk not in a personal, pejorative way about Donald Trump, but more just her aching over a nation that is growing more divided."
While Obama argued that Trump "simply cannot meet this moment," Booker says she also encouraged Americans not to focus too much on what is wrong with Trump.
"I think she called on us, really seemed to say very directly that this is not about him," he says. "It's about who we are and what we're willing to do for the values and virtues of our country. Will we stand up and represent them in this next election?"
Interview Highlights 
On the impact of a virtual convention
"I think there are advantages and disadvantages. Something I got out of this convention. I just got a chance to see a better portrait of America, a more complete portrait of America as we were jumping around geographies. Seeing the faces and hearing the voices of the full breadth of who we are as a nation, from farmers to factory workers, from parents to children. It was one of those inspiring sort of visions, seeing who we are and more importantly, being reminded of the best of who we are."
On the message coming from the convention on racial justice
"Since I was a student activist at Yale Law School, my life has been about trying to tear down a system of mass incarceration. I think we could not have a better duo [in Joe Biden and Kamala Harris] who helped to lead this charge against a broken criminal justice system in our country. I think that clearly in comparison to what we have right now, electing the two of them will be a stride toward justice. So I'm not sure what folk are thinking who look plainly at the choice we have before us, and that can't see that one will have us mired deeper in divisions and bigotry and whipping up hate, and the other will advance us in a significant way more toward the ideals of some of the great activists who fought for racial justice before us. So I'm one of those folks that know we have a lot of work to do. But on this sojourn to the mountaintop, I think we've got two of the best people possible."
On the possible risk of focusing too much on how bad Democrats see Trump
"Well, I'm one of those people that always wants us to talk about what we're for and not just about what we're against. I think if you listen to the totality of Bernie Sanders' speech, he did really speak to our core values and cast a lot of economic justice issues, racial justice issues, and even the urgency of this pandemic and the moral issues and gave a vision for the future that was compelling to me. And so I think that America is tired right now. I think people, as Michelle Obama said, feel like they're just fed up with politics in general and just want to move forward from what many people feel is just a hurtful place. And so I allow space for that. But the reality is what defines us ultimately will be — as a party — [the] vision that we put forward. And God, I was happy to hear so many speakers talk about an America that is more defined by its goodness, that is heralded by a new era where we have a revival of civic grace with a new administration."
On his message when he speaks on Thursday night
"Well, I ran for president for that reason because I thought that the lines that divide us are real. But the ties that bind us are the ones that are most meaningful and strongest in our country. I do believe that we need a revival of civic grace in this country and those ideals of patriotism, which is love of country. And you can't love your country unless you love your fellow countrymen and women. It doesn't mean we always need to agree or even necessarily like each other. But we have got to come together around our common principles and common values. And so that will be my call ... hopefully in all the opportunities I have to speak between now and the election."
---
Francesca Paris produced and edited this interview for broadcast with Peter O'Dowd. Samantha Raphelson adapted it for the web.
This segment aired on August 18, 2020.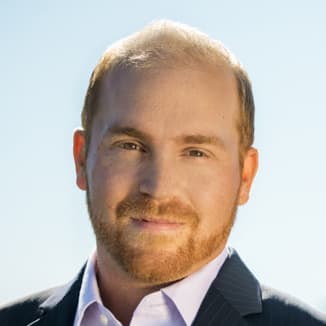 Jeremy Hobson Former Co-Host, Here & Now
Before coming to WBUR to co-host Here & Now, Jeremy Hobson hosted the Marketplace Morning Report, a daily business news program with an audience of more than six million.