A Daughter's Plea To Save Others From Her Father's 'Slow And Insidious' Death To COVID-19
Resume
The image of 20,000 empty black chairs set up near the White House for a memorial over the weekend served as a striking reminder of just some of the many American lives lost to COVID-19.
Among the speakers at the event was Naeha Quasba of Baltimore, who lost her father to the virus two weeks ago. She spoke about his final moments alone in the hospital.
"My dad was very anxious, scared and gasping for air," she said on the first National COVID-19 Remembrance Day. "Though I'm sure in those moments dad knew that his chances of survival were grim, we had no idea that that would be lights out for him forever."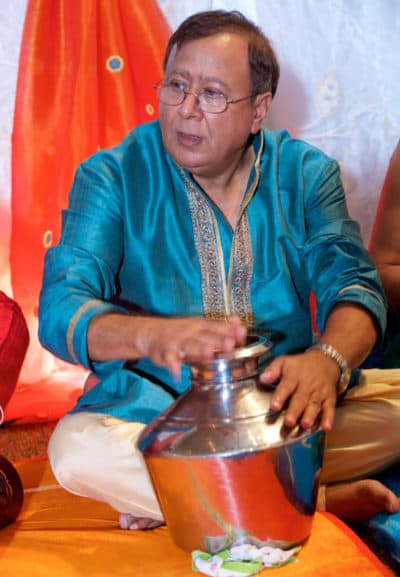 Naeha Quasba says she needed to participate in the memorial to tell her father's story. By sharing what he and other people hospitalized with COVID-19 go through, she wanted to ensure that "his life didn't end just in those four walls by himself."
Ramash Quasba died on Sept. 22 after a six-week battle with COVID-19. Only 67 years old, the retired engineer was born in India and came to the U.S. in his 20s. He was physically active and involved with his family.
Naeha Quasba says her father was healthy and took 2-mile to 3-mile walks every day. Ramash Quasba was just starting to enjoy his retirement before the virus "took him with a vengeance," she says.
On day five of his illness, Ramash Quasba had slightly lower oxygen levels. His family called an ambulance and he walked into it, says Naeha Quasba, who sat in the parking lot of the hospital with her mom while her father was admitted.
Ramash Quasba remained conscious for 16 days before his oxygen levels dropped so low that he went on a ventilator, she says.
"Every COVID case is a little different. But dad's decline was very slow and insidious," she says. "It was torture for him. And then torture for us to see his decline.
As an outpatient doctor, Naeha Quasba says she was still seeing her own patients when her dad was sick.
With support from her family, the best way she could handle the situation was to continue her work and wait for updates from her father's doctors. In the middle of her workday, she says she would talk to the attending physician about her father's condition for half an hour.
Following his own COVID-19 diagnosis, President Trump is saying that he's glad he caught the virus and that it's something people can overcome. But Trump is fortunate his experience, which involved many doctors and exclusive access to antibody cocktails, wasn't the same as her father's, Naeha Quasba says.
While she's glad Trump is recovering quickly, she disagrees with his messages on public health, including that the virus shouldn't dominate people's lives.
"But in our daily life, it does in many ways," she says. "Our life is very different now than it was at the beginning of this year."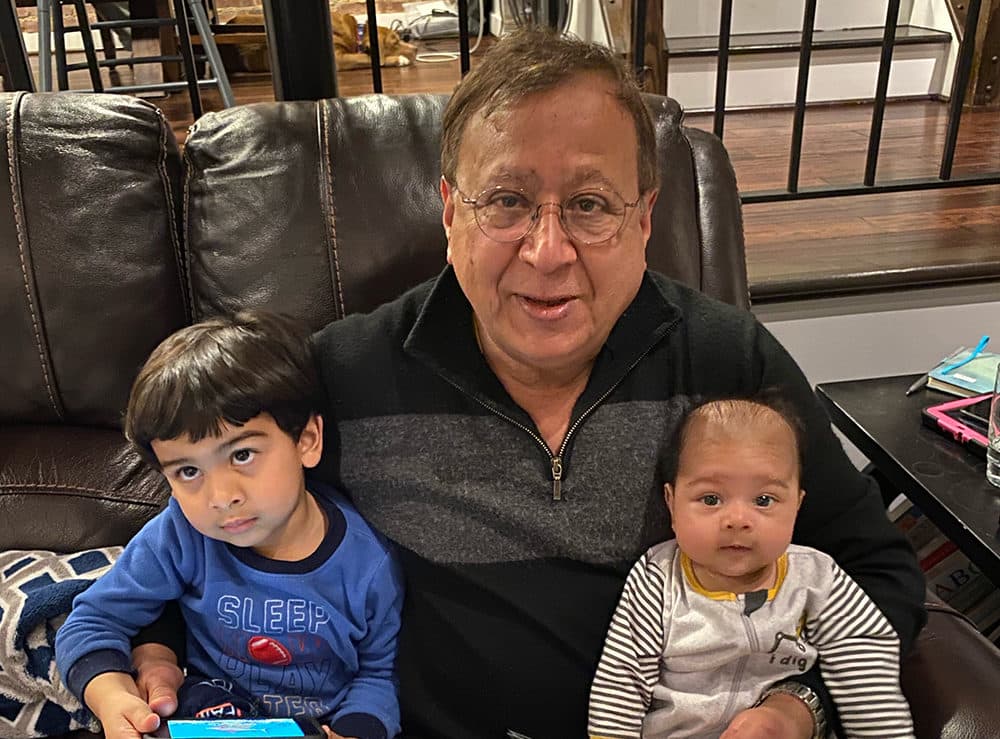 Trump has also told the public not to be afraid of the virus, which makes her feel a combination of sadness and anger.
"Over 210,000 lives have been lost that did not need to be — my father included in that," she says. "And it's very hurtful to me as well as to all the COVID victims' family members. It's insulting, I would say, to have him make that remark."
Naeha Quasba says Trump needs to take stronger initiative, send a unified message to the public and fund health departments so they can do more aggressive contact tracing. The president should also encourage employers to enforce social distancing, something she says many of her patients are concerned about.
"We need to stop this spread," she says. "We need to save lives so that they don't go through what my dad went through."
---
Ashley Locke produced and edited this interview for broadcast with Tinku Ray. Allison Hagan adapted it for the web.
This segment aired on October 8, 2020.