Small Businesses Call For Delays To Minimum Wage Increases Amid Pandemic Turmoil
Play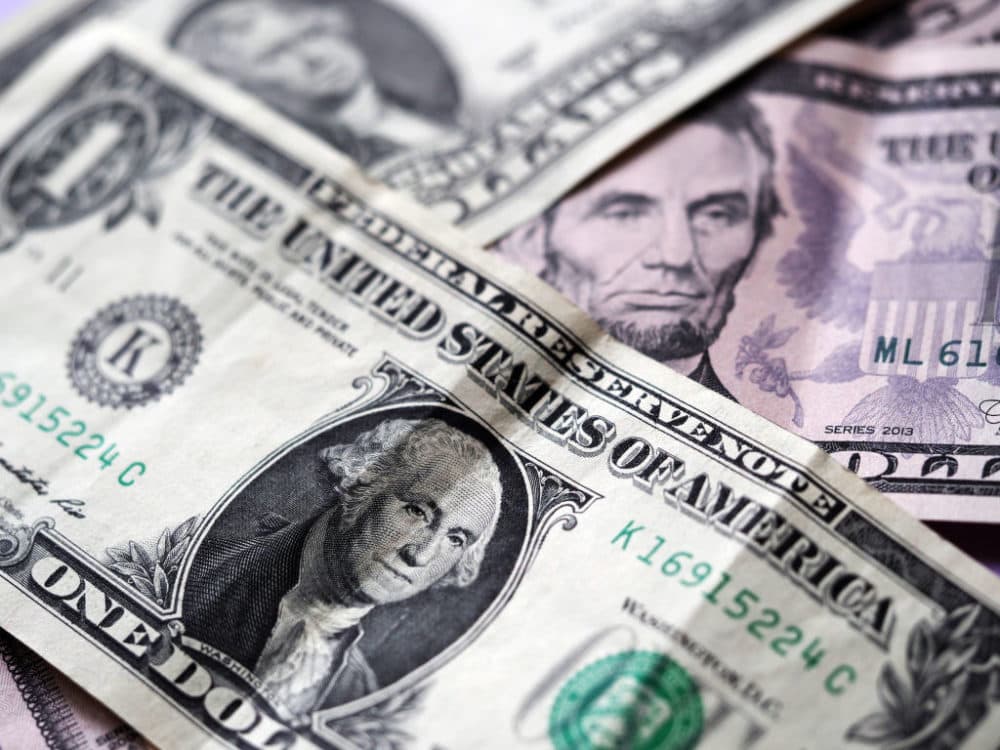 This article is more than 2 years old.
Next month, 24 states are set to increase the minimum wage.
Virginia also approved an increase in pay but decided to delay it by four months because of the ongoing economic fallout of the pandemic. Business groups are lobbying state lawmakers for more delays, arguing wage hikes could force some smaller companies to close.
Karen Harned is executive director of the Small Business Legal Center for the National Federation of Independent Business, one of the groups that have been calling for the delays. The organization represents businesses with fewer than 10 employees on average.
Increasing the minimum wage right now during the pandemic would force business owners to choose between raising wages or terminating an employee, Harned says. The small business community is hurting during the pandemic, she says, with 70% of her group's members saying they want more Paycheck Protection Program funding.
"Especially for the small business owners I represent, any minimum wage hike is problematic even in the best of times," she says. "But right now we are far from the best of times."
Most minimum wage jobs are entry-level, and Harned says increases could worsen the unemployment problem. But some economists argue that delaying minimum wage increases would intensify the economic crisis because workers would have even less money in their pockets to spend.
For Harned, this situation demonstrates the problem minimum wage hikes cause for small business owners. Small businesses have thin profit margins and are operating using last year's revenue, she says. Half of the small business owners are now bringing in less than 75% of last year's revenue, she says, and some are falling below 50%.
Virginia is the only state so far to delay its minimum wage increase. A recent report indicated that Michigan could also delay its increase because of a 2018 law that says minimum wage can't go up if the annual unemployment rate is 8.5% or higher.
Florida voters recently approved raising that state's minimum wage to $15 an hour by 2026. Since 1996, there have been 27 minimum wage increase measures on various state ballots and 25 of them were approved.
Small business owners pay workers minimum wage to compete for the best employees, Harned says, noting that she understands why people support these increases.
As the pandemic rages on, Harned says she feels inspired by how hard small businesses are trying to make it through the crisis and take care of their workers. She hopes Congress will provide more funding to get small businesses through to the vaccine.
But restaurant and hospitality businesses that couldn't survive the pandemic sadly won't be coming back, she predicts.
"Honestly, we're going to lose a lot of businesses as a result of this pandemic," she says. "And that is just the hard truth."
Ben Zipperer, an economist at the Economic Policy Institute, says evidence suggests employers suppress or slow wage growth during recessions because workers don't have bargaining power. Workers are struggling to get by, he says, and there's little evidence of them receiving hazard pay.
"I think that we should all recognize that the need of workers now is greater," he says.
The U.S. Small Business Administration says there are about 5 million businesses with 20 or fewer employees in this country. The smallest businesses pay employees less than larger businesses, so these workers need public policy that raises the minimum wage the most,  Zipperer says.
Raising low-wage workers' pay helps local economies, he says, and research on minimum wages shows raising it doesn't cause job loss.
"By raising wages for low-wage workers, we give them more money to spend," he says. "That reduces poverty and benefits the local community by actually having people in those areas being paid a decent wage."
Zipperer says it's important to consider the impact on small businesses during the pandemic, but notes that minimum wages started in the U.S. during the Great Depression. Plus, today's $7.25 federal minimum wage is 30% less than what the lowest-earning workers made 50 years ago, adjusting for cost of living, he says.
Giving low-wage workers a long-awaited raise on the federal level would most benefit women, Black and Latino workers who are disproportionately paid lower wages, he says.
States that passed increases in the past decade have seen faster wage growth for the lowest-earning workers, and Zipperer expects that the states raising the minimum wage in January will see the same trend.
---
Chris Bentley produced and edited this story for broadcast with Tinku Ray. Allison Hagan adapted it for the web. 
This segment aired on December 15, 2020.