More Than 60 Low-Income Countries May Not Receive COVID-19 Vaccines Until 2021
Play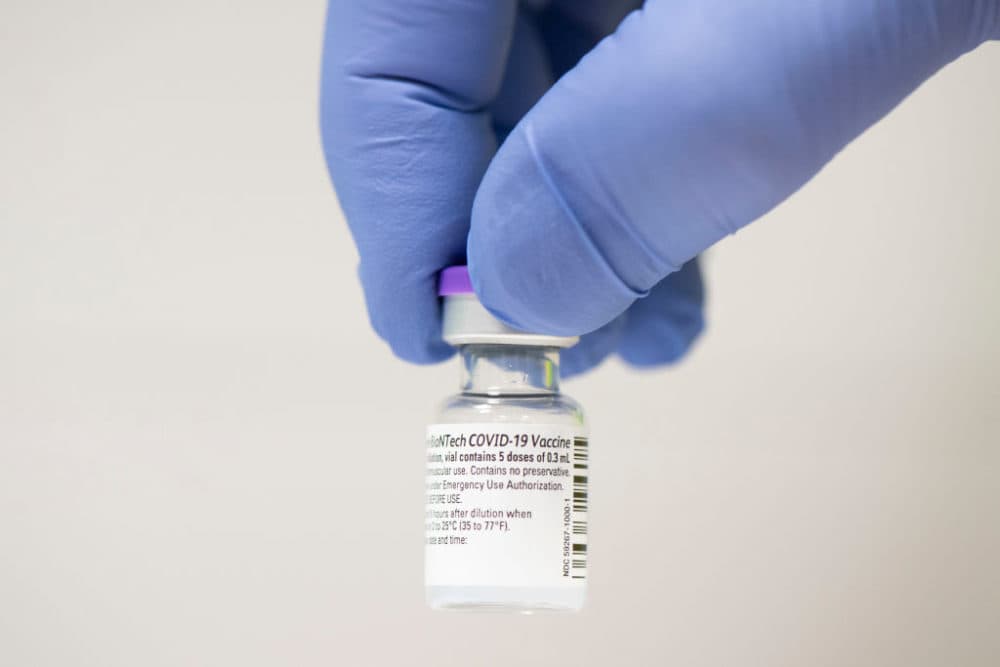 This article is more than 1 year old.
Pfizer announced Wednesday the United States will buy another 100 million doses of its vaccine produced with BioNTech, which will be delivered by next summer. The purchase doubles what the U.S. government had already ordered from Pfizer.
It's also yet another sign that rich countries have an advantage in the race to vaccinate their citizens because they're able to sign big contracts with pharmaceutical countries. Canada, for example, has ordered enough doses to vaccinate its citizens at least four times over.
According to the People's Vaccine Alliance, nine out of 10 people in poor countries will miss out on the COVID-19 vaccine next year. Dr. Mohga Kamal-Yanni, a policy adviser for the global collaboration of aid groups, says about 70 countries are most at risk.
"Five of them have reported over 1.5 million cases between them. So that's like Kenya, Myanmar, Nigeria, Pakistan and the Ukraine," she says.
The arm of the World Health Organization known as COVAX announced recently it had secured 2 billion doses of vaccine. Of those 2 billion doses, about 1.3 billion will go to developing countries based on an equitable allocation framework outlined by the WHO, Kamal-Yanni says.
But it still won't be enough to cover the people in each country who need to be vaccinated first, she says, let alone everybody else.
"The priority is health workers, people over 60 and people under 60 who have chronic conditions. These groups together in any country are around 20% of the population," she says. "So the vaccines that COVAX is going to give these countries are not going to cover 20% of the population."
To make vaccine distribution more equitable around the world, the big pharmaceutical companies that developed vaccines need to share their data and intellectual property with other drug companies through the COVID-19 Technology Access Pool, Kamal-Yanni says. The program gives license to drug companies to use that data so that they can deliver their own quality vaccines.
Most of the vaccines getting buzz right now are being developed by companies in the U.S. and the United Kingdom. Russia and China are also producing their own vaccines, but the rest of the world doesn't know much about them, she says.
"Some of these companies have the ability to produce, the capacity to produce, but maybe not all the technology that is necessary to produce. That's why we're saying sharing technology is important," she says. "So don't forget that these technologies are developed by taxpayers' money, and therefore, the vaccine should be available to these people everywhere."
Vaccine nationalism is also a big problem right now, as rich countries hoard vaccines for exclusive use on their citizens. Kamal-Yanni says this approach is "shortsighted" on a number of fronts.
"It's wrong because you vaccinate your people, but you continue to fight the virus at your borders. And the other thing is you won't have your economy back because who do you trade with? Where would you get the supply chain when you're worried about everything coming from an unvaccinated country?" she says. "So it doesn't make sense on moral ground, public health ground and economic ground."
---
Marcelle Hutchins produced and edited this interview for broadcast. Samantha Raphelson adapted it for the web.
This segment aired on December 23, 2020.