Cicadas, Shmicadas: Florida Is Releasing Thousands Of Genetically Modified Mosquitos
05:33
Play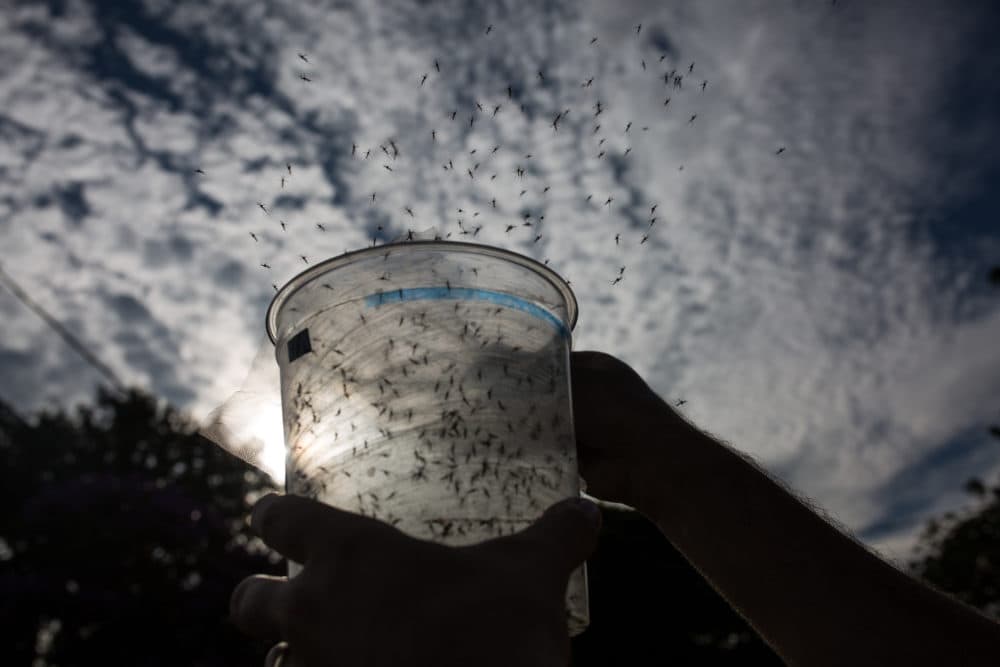 Officials in the Florida Keys are in the midst of a first-of-its-kind experiment: hatching tens of thousands of genetically modified mosquitos and releasing them into the wild.
The federally approved project is co-run by the UK-based biotechnology firm Oxitec and aims to kill the Aedes aegypti species, which can carry Zika, dengue, yellow fever and other diseases. But scientists and residents have concerns.
Here & Now's Tonya Mosley speaks with Andrea Leal, executive director of the Florida Keys Mosquito Control District, about the project.
This segment aired on June 16, 2021.