What The Return Of Full-Capacity Crowds Means To Baseball Fans After A Year Apart
06:40
Play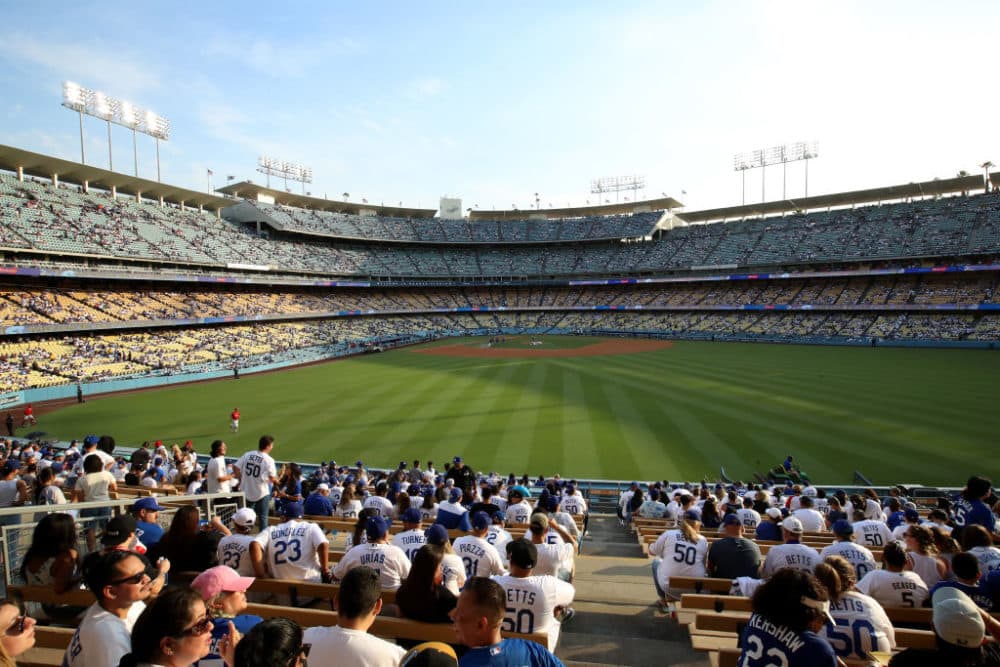 A few days ago, something so characteristically human and American happened: 52,000 people stood shoulder to shoulder in 80-degree weather at Dodgers Stadium in California.
The screams of excited fans climbed to a deafening roar as Dodgers right fielder Mookie Betts hit a home run, leading the Los Angeles Dodgers to their 5-3 victory over the Philadelphia Phillies.
The game also served as an experiment for California to test the effectiveness of the state's vaccination efforts. COVID-19 left more than 62,000 people dead in the state.
More than 70% of adults in California have gotten at least one shot of the vaccine. Now, the stadium's reopening feels like a reward.
Among those feeling the reward of the reopening is Tim Neverett, one of the Dodgers official play-by-play announcers. He's the author of the forthcoming book "COVID Curveball" about the MLB season during the pandemic.
"I think I call it the bizzaro world of baseball," he says. "And really 'The Twilight Zone' of baseball, too."
For the past year and a half, there were no uproarious crowds — only a stadium of cardboard cutouts. From his position calling the games, Neverett could only see the back of the cutouts — simply white cardboard — which he says looked like rows and rows of white tombstones.
The weight of this analogy is not lost on Neverett. The empty seats were a reminder of the tremendous losses during the pandemic. But the experience also has given him a new perspective on being the voice of the Dodgers.
He thinks of himself as the friend fans "don't really know, but they know," he says. He sees himself as a friend that helps them get through their day while at home, work or driving in their car.
"I enjoy being that person in the middle," Neverett says. "And all the people say, get rid of the middleman. But no, this middleman is in a good spot. I like being in that position and telling the story on a nightly basis."
It's not just Neverett who plays a part in the game day experience. Ushers, cleaning crews and parking attendants do, too.
At the beginning of the season, the stadium was limited to just 25% capacity with a mask mandate. Now, there's smiles on display as people take advantage of the state lifting most of its restrictions.
The grins mean a lot to 20-year-old twin brothers Alex and Adam Handy.
They're working the concessions for their first year, a tradition that their older brother and father have also participated in. Having spent most of their time at home and recovering from COVID-19, they say it's nice to see things sort of back to normal.
George Mickle II and his son, George Mickle III, are waiting in line for the famous Dodger dog.
"It means so much after waiting through the COVID period," says George Mickle II. It's the first time he's been here with his son.
"I'm feeling really happy right now because we're sharing a common interest of baseball and we're getting to watch what's hopefully going to be a really good game," George Mickle III says. "So we're looking forward to that."
And as a season ticket holder for a decade now, George Mickle II says this experience of rooting for a team together under one roof is just as essential as the game itself. It's an energy you can feel.
"What's your home-field advantage if you don't have fans?" he says. "It means nothing."
In a home-field advantage during a pandemic, it's unlikely you'd see more than a dot of Philly red in a sea of Dodger blue. But when you do, they're hard to miss.
Two roommates — one dressed in blue while the other is decked out in red — say this was their chance to get out of the house and do something special together.
While the crowd of thousands of fans released their pent-up celebrations, making up for time lost, the event was also a celebration of the Dodgers 2020 World Series win.
And after a year and a half of announcing in an empty stadium, sportscaster Neverett has the night off.
"I'm going to walk around the stadium. I'm going to go out to the centerfield plaza and check on how the fans are enjoying that," he says. "I'm going to have my mask on so I'll be a little incognito, but that's OK. I'm going to take it in and really enjoy it and put it in the memory banks."
---
Ashley Locke produced and edited this interview for broadcast with Chris Bentley. Jeannette Muhammad adapted it for the web
This segment aired on June 18, 2021.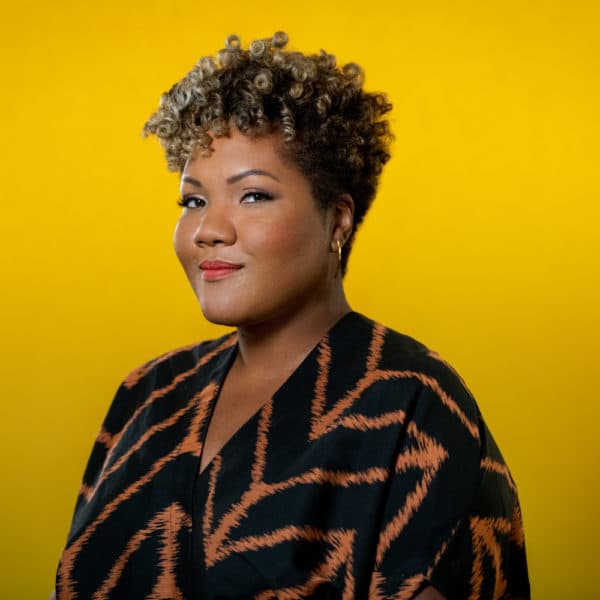 Tonya Mosley Co-Host, Here & Now
Tonya Mosley is the LA-based co-host of Here & Now.