Climate envoy from the Marshall Islands on hopes, fears at COP26
Play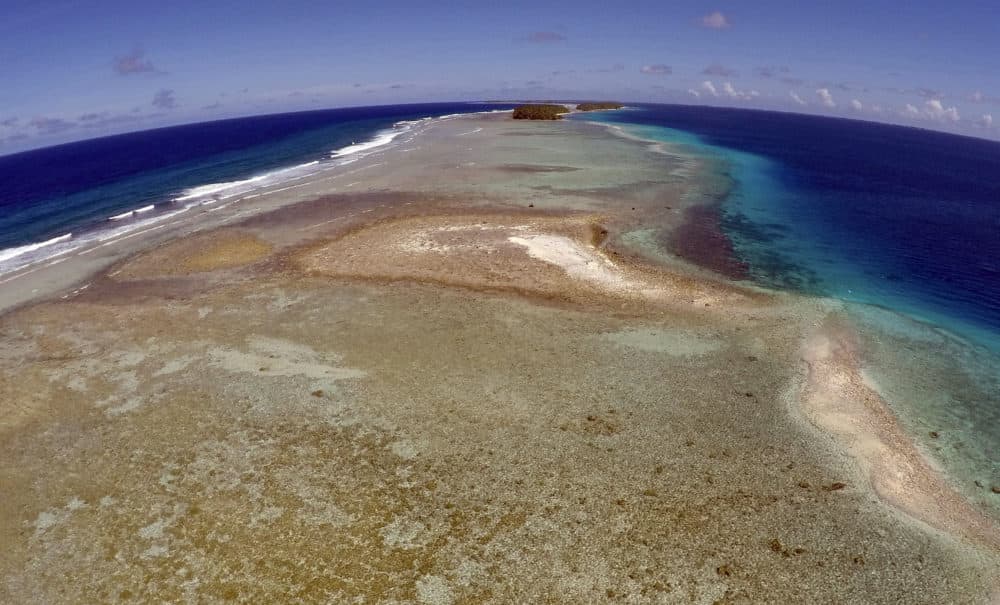 This article is more than 1 year old.
A World Bank report shows that if ocean levels rise a meter — expected by 2100, in some models — entire islands in the Marshall Islands chain would disappear under the water.
As delegates gather at COP26, the annual international summit on climate change, island nations see inaction as an immediate threat.
Host Scott Tong speaks with Tina Stege, climate envoy for the Marshall Islands, about the conference.
This story is part of Covering Climate Now, a project aimed at strengthening the media's focus on the climate crisis. WBUR is one of 400+ news organizations that have committed to a week of heightened coverage around the COP26 climate summit in Glasgow. Check out all our coverage here.
This segment aired on November 1, 2021.