The legally gray area of getting injured while working from home
Play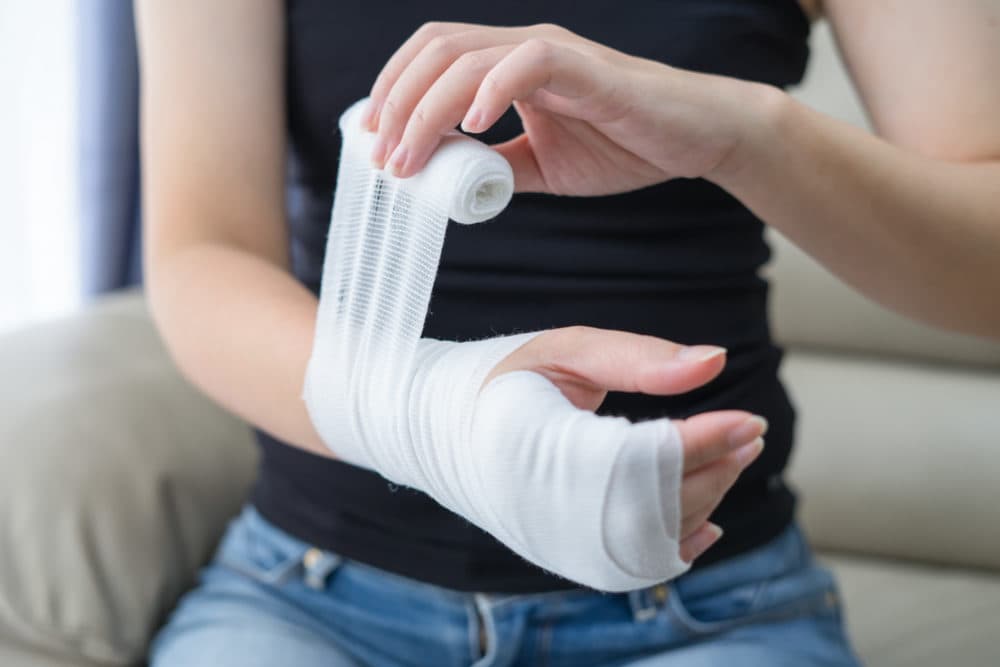 There are plenty of jobs more dangerous than working from home. But those who transitioned to remote work during the pandemic can find themselves in a bit of a gray area if they do get injured on the job.
A court in Germany recently ruled that a man who slipped down the stairs and broke his back while "commuting" from his bedroom to the home office could file a claim on his employer's insurance.
It's unlikely a court in the United States would make the same decision, says Deborah Berkowitz, a former senior policy adviser for the Occupational Safety and Health Administration. She's now a fellow with the Kalmanovitz Initiative for Labor and the Working Poor at Georgetown University.
That's because workers' compensation in the U.S. — a system she describes as "quite weak" — is run state by state, she explains.
"Every state has a different law. But I believe no law actually covers injuries on your commute to work, and that's sort of what ostensibly was covered in the German workers' comp law," she says.
Most states' workers' compensation systems cover employees if they are seriously injured and need medical treatment, as well as cover some lost wages if they are out of work recovering.
Most people working from home are not partaking in dangerous activities as part of their job and are situated in relatively safe work environments. But Berkowitz argues employers should still be thinking about the potential for injuries, whether it's physical like slipping and falling, or musculoskeletal like from using a computer. Some employers aren't considering these aspects because they're focused on COVID-19 safety instead, she says.
Depending on the state, Berkowitz says if an injury does occur while working remotely, it needs to be specifically work-related. An injury occurring while going to the kitchen to care for a child or running to answer a personal phone call doesn't count, she notes.
An accident might be hard to prove without coworkers around to witness it. And in general, workers' compensation is "a very hard system for workers to even access," she says. Insurance companies — who want to keep costs low — will investigate the claim, she says, and employers who have to start paying compensation will see their premiums increase.
"It would be a good thing for employers to just check on their workers who are at home and make sure they have a good setup with their computer and talk to them about slowing down and not running around the house," she says, "because it's good for everybody to keep people healthy."
Still, a majority of people in the country are still leaving home even in this pandemic to work. Berkowitz says she's recognized a concerning trend: workers in industries like meat and poultry have been fighting for workers' compensation claims after major COVID-19 outbreaks caused severe illness and even death and have been running into obstacles where companies claim workers didn't get sick on the job.
"I think you still have workers getting injured and dying on the job," she says. "As the economy ramps back up, you're going to see more of that."
---
Elizabeth Ross edited and produced this interview for broadcast with Todd Mundt. Serena McMahon adapted it for the web. 
This segment aired on January 7, 2022.