U.S. troops who criticize the military may lose their careers, but they retain their honor
Resume
This segment was rebroadcast on March 21, 2023. Click here for that audio. 
Those who served in U.S. military combat from Vietnam to Afghanistan have witnessed unimaginable atrocities. Once proud to serve, some members of the armed forces became disenchanted by the realities of these wars once they experienced them firsthand.
Stories from those who spoke out against the U.S. military are cataloged in new book called "Paths of Dissent: Soldiers Speak Out Against America's Misguided Wars." Service members from all walks of life are included; a variety of branches, races, genders and mentalities pertaining to war as a concept are represented.
Retired Lt. Col. Paul Yingling is one of the service members who spoke out, and his essay "Candor and Intolerance" appears in the book. After enlisting in the army at 17 and serving for 28 years, Yingling published an article in 2007 lambasting the leadership and morality of the U.S. military throughout many decades.
Retired Col. Andrew Bacevich is the president of the Quincy Institute for Responsible Statecraft and served as the book's co-editor.
Interview highlights
On the experiences that led Yingling to write the 2007 article
Paul Yingling: "I served three tours in Iraq, mostly as a major lieutenant colonel. That mid-level of responsibility where I could see the daily operations and try to connect those daily operations to larger strategic ends. What I saw was a gross mismanagement of the war and senior leaders lying to the American public and policymakers repeating those lies for years. I tried, along with my coauthor, John Nagl, to make incremental suggestions about how we could fight those wars more effectively. Those suggestions fell on deaf ears, and at that point, I decided to write 'A Failure in Generalship.'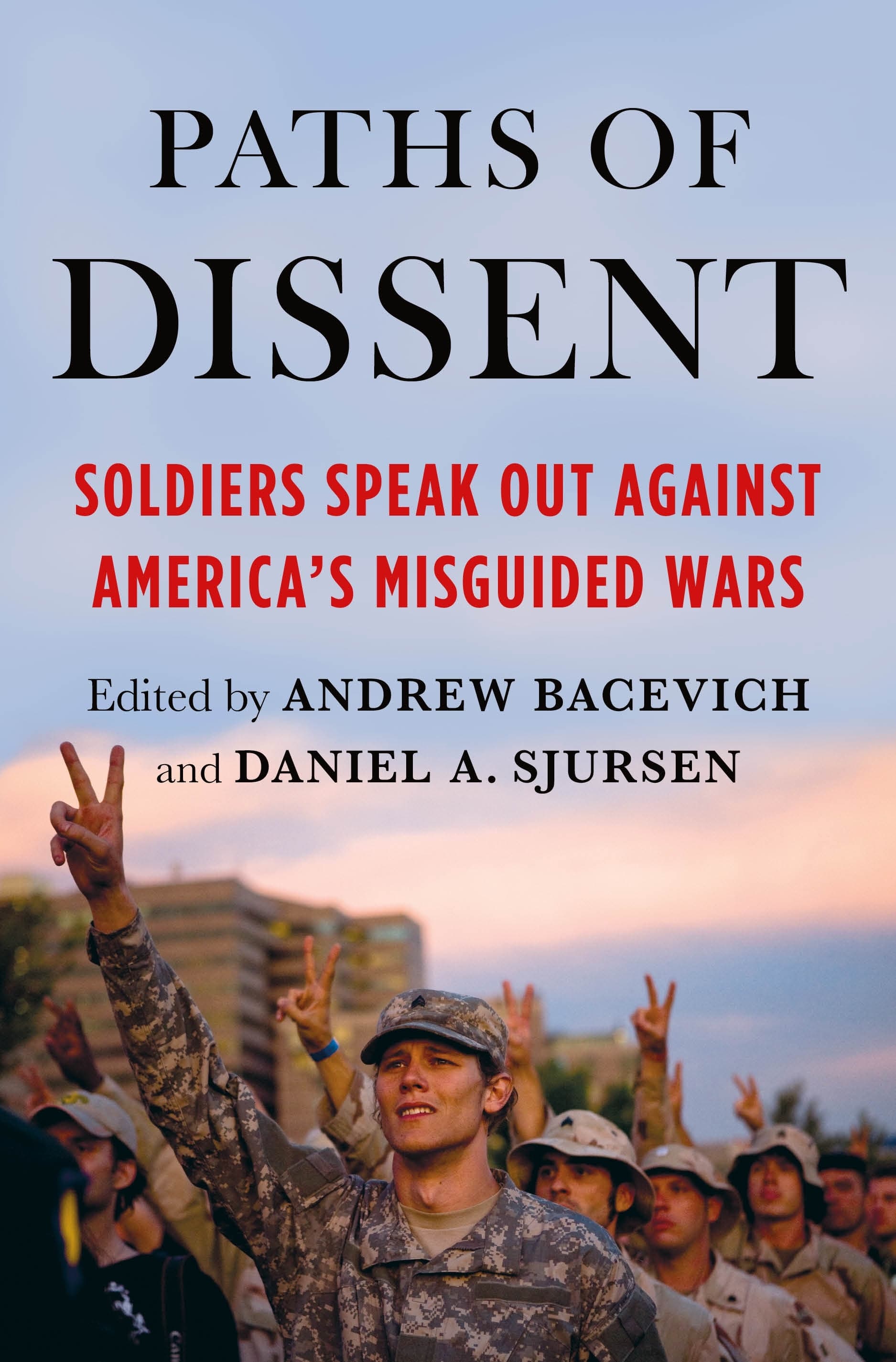 "I could see those lies and their impact on the battlefield: Soldiers being killed because we did not have the forces we needed to secure unexploded ordinance from Saddam [Hussein]'s regime, to secure key population centers, to secure the key transportation routes. I could see the soldiers who were dying on the battlefield because we were lying to the American people about what was needed to be successful."
On the dangers of speaking out against the U.S. military
Andrew Bacevich: "You may forfeit your career. On the other hand, you will retain your honor. And I think one of the threads of continuity in this book is the importance that our writers placed on telling the truth. So they put the truth ahead of their concerns for their potential professional advancement."
Yingling: "I don't want to complain about any bad career breaks that I got as a result or retaliation that I received as a result of writing. I did what was expected of me. I told the truth as I saw it. That's an officer's obligation. Yes, there are consequences. No one should believe that you can take on a powerful institution like the U.S. military and not suffer consequences."
On what, if anything, has changed in recent years
Yingling: "Similar to Vietnam, we're just going on to the next thing and we're talking about preparing for competition with China or Russia and just burying the lies and the failures under what Secretary of Defense Robert Gates once called 'posturing B.S. and flattery.' You know, the rhetoric of the senior officers about how this is a great institution and nobody's willing to admit or even discuss the failures and the lies. So it breaks my heart to say, no, I don't see anything changed."
Bacevich: "I have to agree with Paul. Now, at the behest of Congress, there is an Afghanistan war commission. I personally would hold out at least a small amount of hope that when that report is issued, we will hear some truth. There will be some accountability. But that certainly hasn't happened yet. And unfortunately, the Ukraine war does provide the United States military with an excuse simply to move on, to avoid thinking about Iraq, to avoid thinking about Afghanistan. I guess I have some modest hope that the contributors to our book and what they have to say will push back against this inclination to forget."
Excerpted from "Paths of Dissent: Soldiers Speak Out Against America's Misguided Wars" edited by Andrew Bacevich and Daniel A. Sjursen, published by Metropolitan Books Aug. 2, 2022. Copyright © 2022 by Andrew Bacevich. All rights reserved.
---
Chris Bentley produced and edited this interview for broadcast with Todd Mundt. Grace Griffin adapted it for the web.
This segment aired on September 7, 2022.