The best and biggest January game releases
The post-holiday game release drought decisively ended this week, with a blockbuster horror remake and a gorgeous "Fire Emblem" entry leading the pack. These and other January titles have set the stage for another notable gaming year.
In "Dead Space," a horror classic gets even better
Despite my fears that it might not live up to the original, this year's "Dead Space" turned out to be a triumph. In the NPR review I edited, Andy Bickerton and Bryant Denton noted that the remake proved "that a timeless game built on a solid foundation can feel as fresh in 2023 as it felt in 2008 — for newcomers and aficionados alike."
That's no small feat, even as the game industry has come to rely on remasters, remakes and reboots. While I'm always eager to see developers innovate, it's satisfying to know that they can re-imagine old favorites so dutifully and beautifully.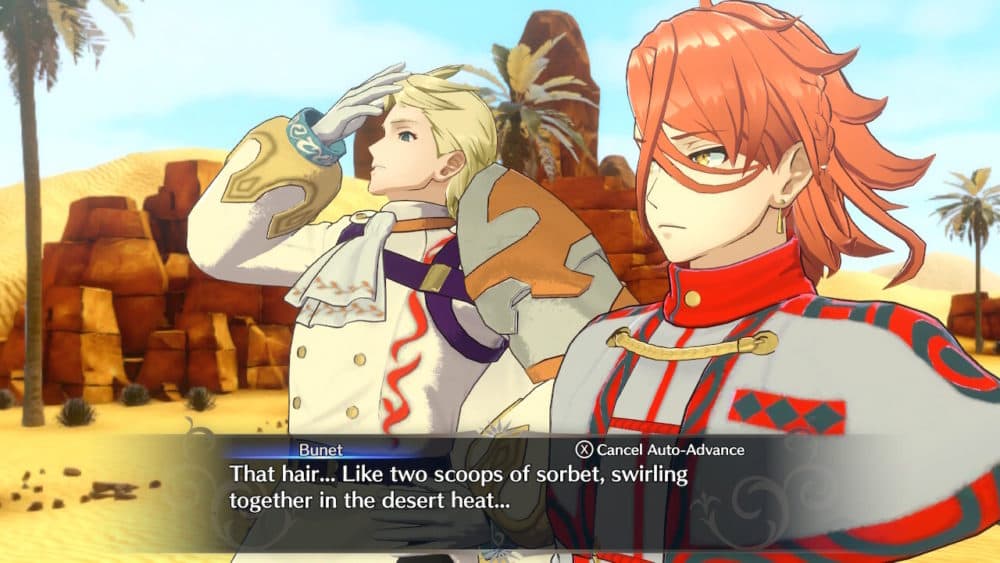 "Fire Emblem Engage" is an (exquisite) mixed bag
The "Fire Emblem Engage" experience can be summarized in two words: fan service. Where predecessor "Three Houses" offered a fresh cast and a multifaceted story, "Engage" overwhelms the senses with a dazzling array of colorful soldiers you can pair with ghostly versions of past heroes. It feels at once riotously over-the-top and stubbornly traditional: a tribute to more than three decades of franchise history.
But despite outfits so outrageous that they could only hinder in actual battle, the characters fall flat. Though brilliantly animated and voiced, their B-movie dialogue makes "Three Houses" sound like Shakespeare. The protagonist comes off as especially milquetoast, lacking much personality for other characters to play off.
That said, some warriors have won me over; they come to life in your own mind, and in the drama of the combat itself. That's where "Fire Emblem Engage" really shines: in skirmishes bursting with dynamic animation and breathtaking special moves. I may have dialed back my expectations for the game's writing, but I'm happy to be along for the ride.
Square Enix's "Forspoken" disappoints ahead of their massively-anticipated "Final Fantasy XVI"
Despite boasting a decorated composer, veteran writers and much of the team behind the last main "Final Fantasy" game, Square Enix's "Forspoken" debuted to a frosty reception this week. NPR contributor Danny Lore said that it particularly stumbled when it came to race:
"With publisher Square Enix already catching heat for producer Naoki Yoshida's defense of upcoming 'Final Fantasy XVI''s scant diversity, 'Forspoken' makes the nightmarish choice to start with its Black protagonist in court for her third felony. If the sloppy opening — presenting Frey's entire backstory through documents on a table, with a judge handing down a community service sentence — doesn't turn you off immediately, the lack of consideration only gets worse from there."
While some critics noted that "Forspoken'"s gameplay improves over time, Square Enix didn't start the year on the right foot with this "magic parkour" adventure.
"Season: A letter to the future": a pre-apocalyptic scrapbooking game
But for those looking for a break from fantasy violence or outer-space terror, "Season: A letter to the future" offers a meditative alternative. The game tasks you to bike around and chronicle a magically-real world not unlike Earth ahead of a foretold cataclysm — the turning of the season.
I'd be surprised if "Season"'s designers hadn't gotten this language from N. K. Jemisin's acclaimed "Broken Earth" trilogy. Like in those books, a "season" refers to years-long epochs which can be disastrous for humankind. Appropriate for a game about end-times, the game comes out on the last day of January.
It's mysterious and thoughtful — what you might get if you mixed poetry with "Pokémon Snap." NPR reviewer Justin Lucas criticized the game's lack of a challenge or meaningful consequences, but praised its aesthetic:
"You'll spend the majority of your time pedaling around a single valley as a sort of end-times diarist, equipped with an instant camera and tape recorder. These accessories beg you to slow down and tune in to your surroundings — and you'll want to, because atmosphere and pacing are where this game shines."
Even if only a partial success, "Season: A letter to the future" gives me plenty of hope for the indie game scene as 2023 rolls on.