WBUR Honored With RTDNA Murrow Awards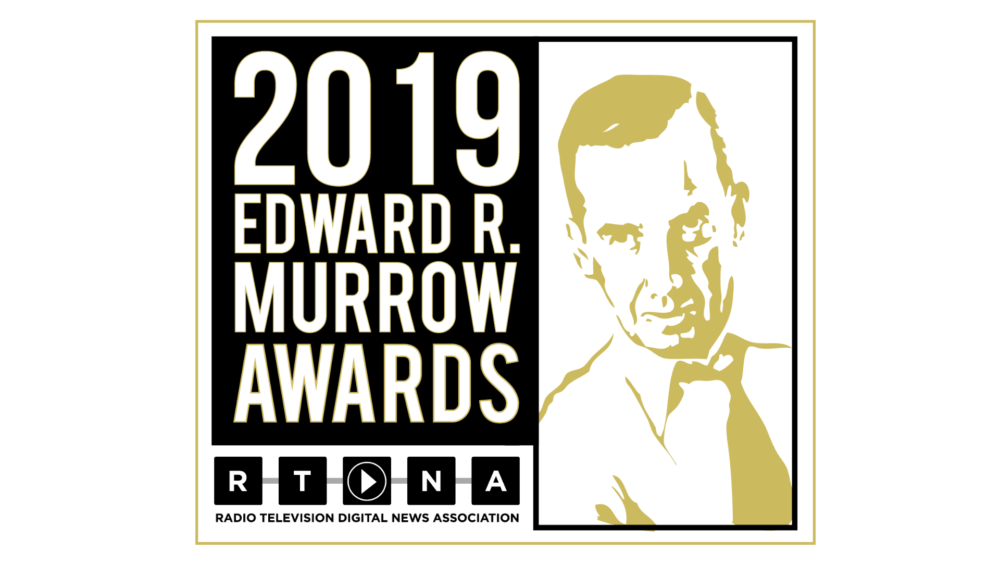 The Radio Television Digital News Association (RTDNA) announced the winners of the 2019 Regional Edward R. Murrow Awards honoring outstanding achievement in broadcast and digital journalism, technical expertise and adherence to RTDNA's Code of Ethics. A record 4,600 entries were submitted for the competition and more than 720 regional winners were selected for categories such as continuing coverage, investigative reporting, Overall Excellence and more. WBUR is the proud recipient of 10 regional awards, including the prestigious "Overall Excellence" honor. The awards celebrate WBUR's diverse, groundbreaking programming and innovation. The full list of honors includes:
Excellence in Innovation: Last Seen, a true-crime podcast about the most valuable — and confounding — art heist in history: the theft of 13 irreplaceable artworks from the Isabella Stewart Gardner Museum in Boston.
Hard News: 'It's A Prison. It's Punishing Addicts': Calls To Reform Civil Commitments Increase
Excellence in Sound: How A Sore Wrist And A Fondness For 'Noise' Forever Changed The Way The Violin Is Played
Feature Reporting: How Writing A Lullaby Helps Struggling Mothers-To-Be Bond With Their Babies
Sports Reporting: Dreaming Big: Champion Wheelchair Racer Mentors Next Generation
Continuing Coverage: Recreational Marijuana
News Documentary: 'Martin Luther King Loved This City': Remembering King's Legacy In Boston
Breaking News: Radio Boston, Merrimack Valley Gas Explosion
Newscast: Merrimack Valley gas explosion
Overall Excellence: 90.9FM, the WBUR Listen App, your smart speaker and online at wbur.org
As a regional award winner, WBUR will advance to the national Edward R. Murrow Awards competition. National winners, including Large and Small Digital News Organizations and Network News Organizations, will be announced in June 2019.
About RTDNA 
RTDNA is the world's largest professional organization devoted exclusively to broadcast and digital journalism. Founded as a grassroots organization in 1946, RTDNA's mission is to promote and protect responsible journalism. RTDNA defends the First Amendment rights of electronic journalists throughout the country, honors outstanding work in the profession through the Edward R. Murrow Awards and provides members with training to encourage ethical standards, newsroom leadership and industry innovation Join our community of courageous news leaders and friends of the First Amendment or support our work – and local journalism across the country – with a gift that makes a difference in democracy.