First place National Headliner Award goes to WBUR, ProPublica investigative reporters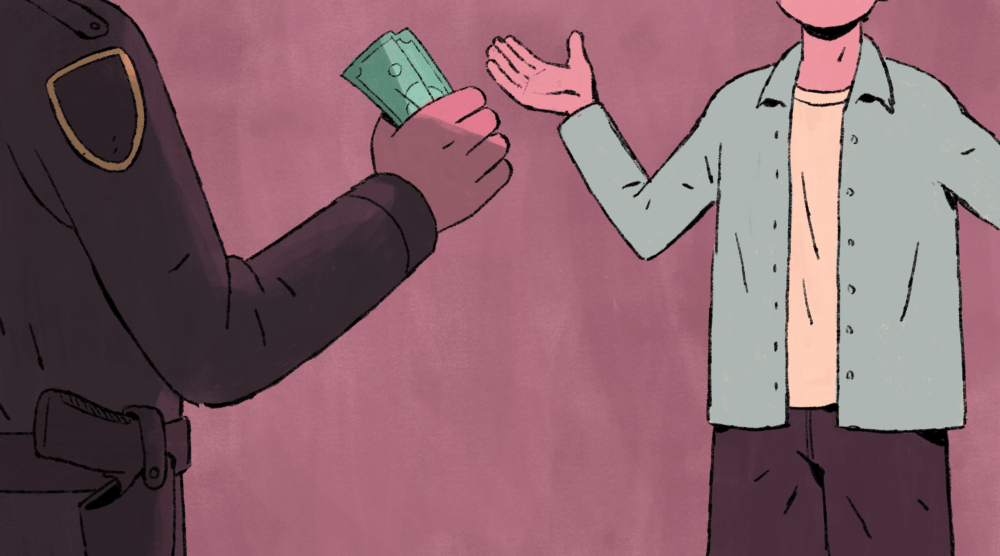 A deep data dive into "slush funds" and forfeiture laws has earned WBUR's investigations team first place recognition by the National Headliner Awards this year. The winning series, "Seize and Keep: Civil Forfeiture in Massachusetts," is a joint report with ProPublica supported by the Pulitzer Center.
This first place win for our investigations team, including reporters Saurabh Datar and Shannon Dooling, senior reporter Beth Healy, and editor-reporter Christine Willmsen, follows awards for "Dying on the Sheriff's Watch" and "Inside the Frenzied Pandemic Market for Medical Masks" in 2021.
Judges commended the determination of and attention paid by our "Seize and Keep" reporters, predicting that their "careful journalism" will spur reforms and undoubtedly inspire future investigations. The team shared a behind-the-scenes look at its work in a free community event at WBUR CitySpace earlier this month.
The National Headliner Awards honor the best journalism in the U.S. and recognize journalistic merit in the communications industry across newspapers, magazines, photography, online, radio, and television.
"Seize and Keep" is available for listening and reading.