Neighbors Show Kindness During Coronavirus Crisis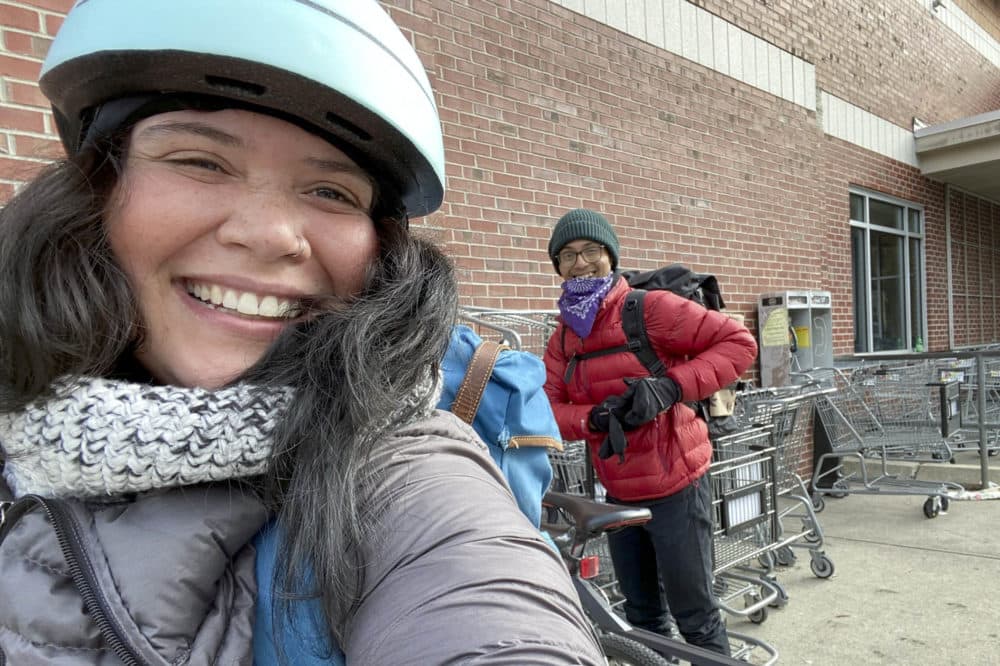 Amid the coronavirus epidemic, a lot of people have been stepping up to help their neighbors — people like Geri Medina, who's been organizing a mutual aid group for Jamaica Plain and Roxbury.
(Listen to this story here on the Kind World Podcast)
"We have such a range of different kinds of things that people are willing to provide their neighbors in addition to money and housing and things like that," Medina said. "Things like delivery or child care or some people are artists and say they're willing to do online video chat sessions doing art."
Mutual aid groups are informal networks, set up by volunteers, to match neighbors who need help with the neighbors who can provide it. During the coronavirus pandemic, these groups have been popping up all across Massachusetts.
"This is such a powerful way of practicing community. It's like been the nicest thing to observe during this entire time," Medina said.
It's a time that presents serious challenges for many, including Dimitra Murphy, who owns Daddy Jones Bar in Somerville. She's had to temporarily close her bar and restaurant. Despite that, Murphy wanted to help in some way. So she and a couple of her staff are still making food and delivering it to families in need.
"When I saw that we weren't going to be bringing kids to school, I was like, 'wow, restaurants have food and we are going to need to get it somewhere,' " she said.<
Murphy is also thinking about other restaurants, whose workers are dealing with serious economic fallout.
Using money she's raised from the community, she plans to buy food vouchers from other local businesses to donate to families.
"Maybe we can turn, like, the need of the restaurants — and all of our restaurants — into a way to help the community," said Murphy.
It's not just big community efforts. Individuals, like Farah Assiraj, have also been stepping up. Assiraj is a school principal who lives in Milton and her simple act of kindness is making a big difference.
"I do have a friend who is immunocompromised ... so I'm going to do some shopping for her today and cook some meals and drop those off," Assiraj said.
Besides helping with meals, Assiraj has offered to help working parents who live close by with childcare.
"I think there is the capacity to love and care and show kindness," Assiraj said. "If you know you have a neighbor who lives by themselves, to knock on their door, maybe wear a mask, leave a note even and just say, 'if you need something, call me.' "
She says she wants to set an example for her 14-year-old daughter of what it means to be a good neighbor. The rest of us are taking note.
Editors note: If you've witnessed an act of kindness during the coronavirus epidemic, email kindworld@wbur.org
This segment aired on March 25, 2020. The audio for this segment is not available.