Jury Deliberations Expected To Begin Soon In Philip Chism Murder Trial
02:48
Play
This article is more than 4 years old.
Jurors here in Salem have been told they will begin deliberations Friday in the case of Philip Chism, the former Danvers High School student charged with the 2013 aggravated rape and murder of his teacher, Colleen Ritzer.
The defense admits Chism, then 14 years old, committed the acts — but argues he was mentally ill and therefore not criminally responsible.
However, that argument appears to have sustained heavy damage from the final prosecution witnesses heard earlier this week.
Psychologists' Testimonies Challenge Defense's Mental Illness Argument
Another day, another expert, another hole inflicted in what may be the listing ship that is the defense argument that Chism was driven to rape, murder and kill Ritzer by an acute psychotic episode.
"My opinion is that on the date of the alleged offense, Mr. Chism was not suffering from a mental disease or defect," said forensic psychologist Dr. Robert Kinscherff.
The language may have been as flat as the courtroom's fluorescence, but Kinscherff and the other final prosecution witness were both relentless, detailed and devastating.
Kinscherff cast doubts on the hallucinatory voices Chism had reported to the psychiatric expert for the defense, which had formed the basis for the expert's conclusion Chism was psychotic.
The other prosecution witness, neuro-psychologist Dr. Nancy Hebben, concluded Chism was faking mental illness when she administered assessment tests last year. On one intelligence test, Chism had showed a dramatic decline in just one year.
"It does not make any sense at all. It should not happen, and there is only one explanation," she said.
And that explanation, she said, would be faking.
Defense attorney Denise Regan tried to soften the impact by reading an excerpt from Hebben's written report about Chism.
"He may be exaggerating his symptoms as a plea for help," Regan read back to Hebben, who agreed that statement was written by her.
The day's testimony ended with one prosecutor replaying the chilling surveillance video from Danvers High School. The video shows Chism following his teacher down the hallway, up the stairs, putting his hood up, putting his gloves on and following her into the bathroom and then bringing her out in a recycling barrel.
At each step, Dr. Kinscherff answers the prosecutor's questions with his opinion that Chism is aware of the wrongfulness of what he is doing and was rational in his course of conduct.
Correction: Due to an editing error, an earlier version of this post incorrectly stated jury deliberations were expected to begin Thursday. They are expected to begin Friday. We regret the error.
This article was originally published on December 09, 2015.
This segment aired on December 10, 2015.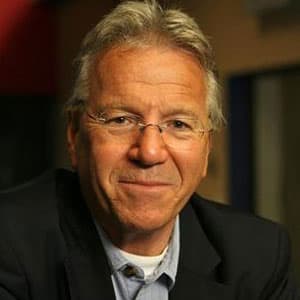 David Boeri Senior Reporter
Now retired, David Boeri was a senior reporter at WBUR.