Students Bring Complaints About Racism At Boston Latin Before School Committee
02:23
Play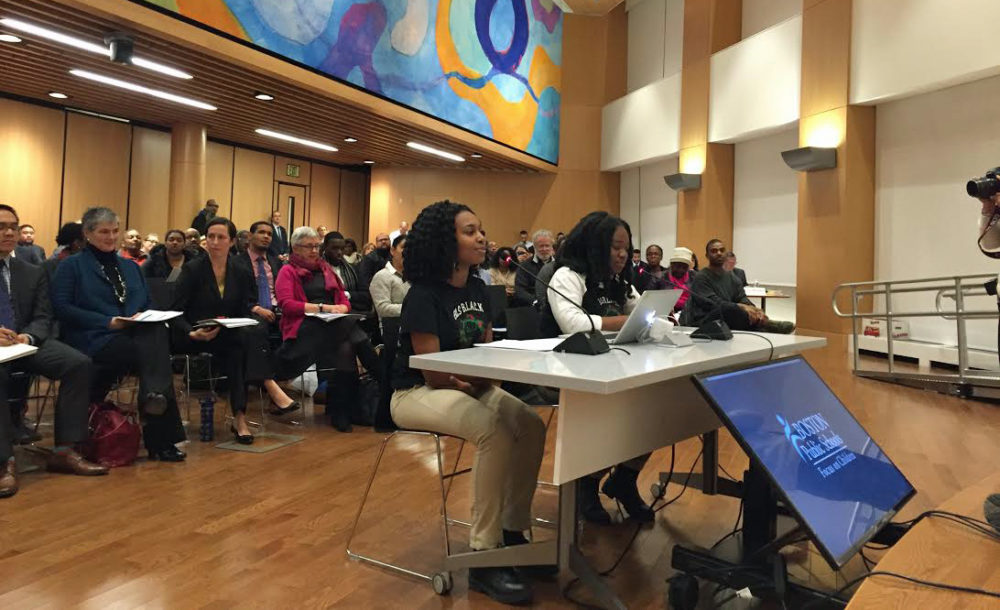 This article is more than 5 years old.
Boston Superintendent Tommy Chang is pledging that school administrators will work to create a more inclusive environment for all students in the city's public schools.
Chang's pledge comes after a Boston School Committee meeting held Wednesday night, during which Boston Latin School students voiced their complaints about systemic racism at the city's prestigious exam school.
Latin seniors Meggie Noel and Kylie Webster-Cazeau were the first to testify before the committee following their launch of #BlackatBLS, a social media campaign alleging racism at the school. The students' campaign garnered the attention of educators, politicians and media after the Jan. 18 release of a YouTube video expressing their concerns.
The students opened their remarks by recounting what they say has been an increasingly hostile racial atmosphere at the school after the decision not to indict a white police officer in the shooting of Michael Brown, a black teenager, in Ferguson, Missouri.
Meggie Noel said at first the conversation was full of healthy debate between students on the issue.
"... Then the conversation quickly turned to hate speech and became full of racial slurs as some students began to post negative pictures calling their fellow students n----- and telling them to go back to Africa if they don't like it here," Noel said.
Webster-Cazeau told the committee that when the tweets were presented to the school administration they were told that it would be handled, but since then there's been no evidence of any action.
"Whatever the actions our administration took before to handle the situation we know that it was not effective, because these racist tweets, micro-aggressions and hate speech still occur today," she said.
The students said the failure of school administrators to act has created an unsafe and hostile learning environment for students of color at BLS.
School committee members applauded the students for coming forward.
Jeri Robinson, who more than 50 years ago was a student at the then-Girls' Latin School, says there's nothing new about that.
"It brought back unfortunate circumstances," she said. "This has been going on forever. The difference is your courage. In our day people were telling us you should just be happy that you are there, don't make waves."
Superintendent Chang compared the actions of the two BLS students to those of students of the civil rights struggle of the 1960s, calling their work high-risk activism.
"Having courageous conversations about inequities that exist between race, language, culture, sexual orientation is high risk," Chang said. "This struggle is not new to Boston, but we are all in this."
Chang said that in the upcoming weeks Boston Public Schools leadership will create a six-point plan of action to address bias and create ways to facilitate conversations about race as a first step to creating a culture of respect.
This article was originally published on January 28, 2016.
This segment aired on January 28, 2016.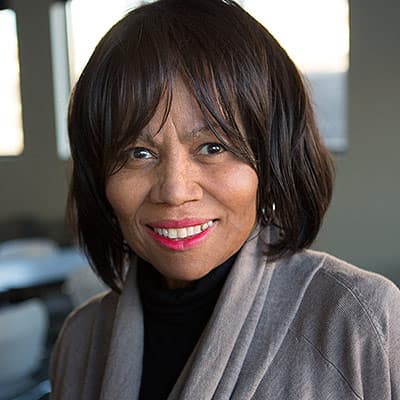 Delores Handy Reporter
Delores Handy was formerly a host and reporter at WBUR.