As Federal Probe Opens, Mother Of Student Alleging Racism At Boston Latin Airs Frustrations
03:27
Play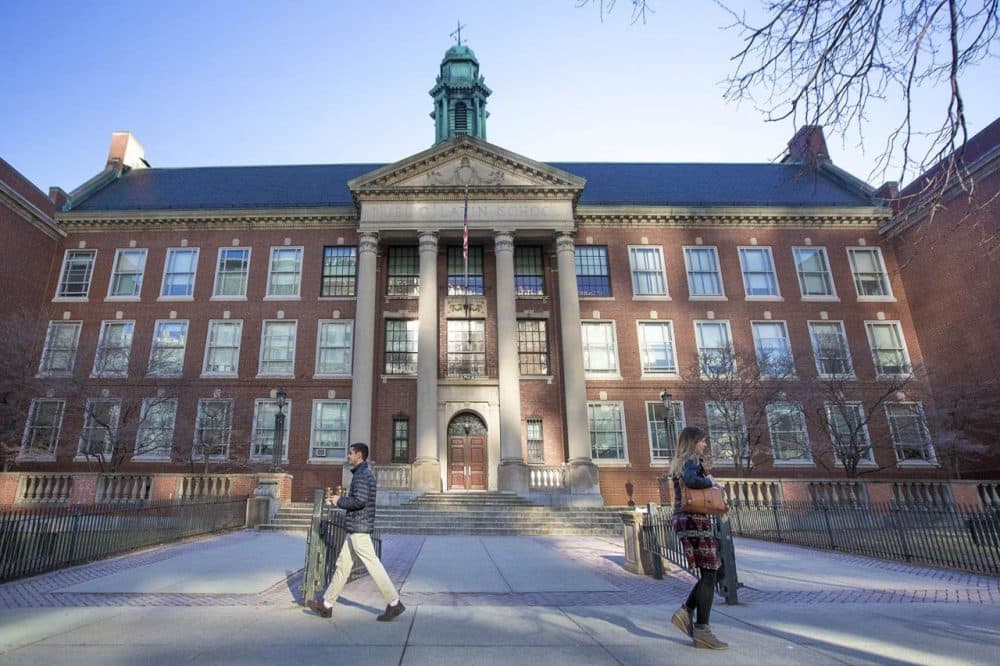 This article is more than 5 years old.
Editor's Note: Please note this report contains a racial slur.
BOSTON — Federal authorities have begun an investigation into possible civil rights violations at Boston Latin School.
Massachusetts U.S. Attorney Carmen Ortiz said Wednesday the probe focuses on recent complaints of racism at the prestigious exam school.
A recent report by the Boston Public School Department's Office of Equity singled out one incident of alleged racism at Boston Latin as being inadequately investigated by administrators there.
Lori Smith Britton said that incident involved her daughter. She said her daughter, a black female student at Boston Latin, accused another student, a "non-black" male, of targeting her with a racial epithet and a threat of violence.
"He held a cord in his hand, and he said, 'I should lynch you with this,' and then he said, 'f--- n-------.' So in my mind, that's pretty bad," Britton told WBUR. "It's a boy talking to a girl, unprovoked, out of the blue. Why would you say that?"
Britton has been an active alum of Boston Latin. She graduated in 1988 and later worked with the school's alumni association. As a Boston Latin parent, she was elected to the school site council.
But Britton said she did not find out about her daughter's claims until much later, when she overheard her daughter talking on the phone.
"She was traumatized by this, because when she told [me] about it, she told me about it against the backdrop of a lot of tears," Britton said. "She was crying about it. She wasn't just saying, 'Oh, by the way, guess what happened to me,' she was upset. I won't say hysterical, but she was crying about it."
Britton said she confronted administrators at her beloved alma-mater, demanding to know why no one had contacted her.
"They confirmed essentially that all of what I brought to them had happened," she said. "They apologized for not notifying us. I was again concerned about the safety issue — not just for my kid, but for everybody in the building."
Britton said administrators told her the parents of the boy involved had been informed, but she said she later discovered that wasn't true. She said school leaders have let her down.
"It's on many layers — it's not just because I'm a parent," Britton said. "I value what Boston Latin School represents, and I have been a champion of Boston Latin School. I served on the board for six years, and this is making me feel less proud because I'm feeling embarrassed. That's not what this school is about."
The federal probe launched by the U.S. attorney was requested by the NAACP, the Urban League and several other groups.
Michael Curry, president of the NAACP Boston branch, said the problem goes well beyond Boston Latin School.
"This is not new. This is systemic, this is across the system," he said. "Boston Latin really becomes the lens through which to look at the rest of the district now, and it's the highest institution of excellence within our system. So if it's there, let's start there, and let's work back and start fixing all of these issues."
A statement from the School Department said Mayor Marty Walsh and Superintendent Tommy Chang are happy to cooperate fully with the investigation. It said they're continuing to work on an independent investigation that will look deeper into the culture of Boston Latin School.
This article was originally published on March 03, 2016.
This segment aired on March 3, 2016.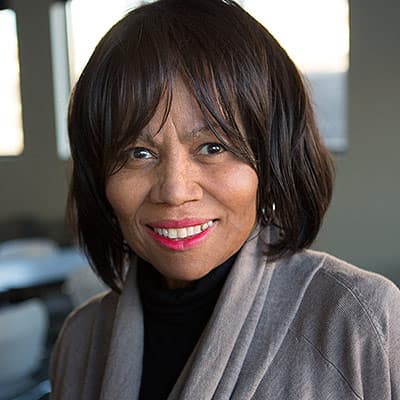 Delores Handy Reporter
Delores Handy was formerly a host and reporter at WBUR.