'March Is A Fickle Month': A Spring Skiing Update From New Hampshire
03:34
Play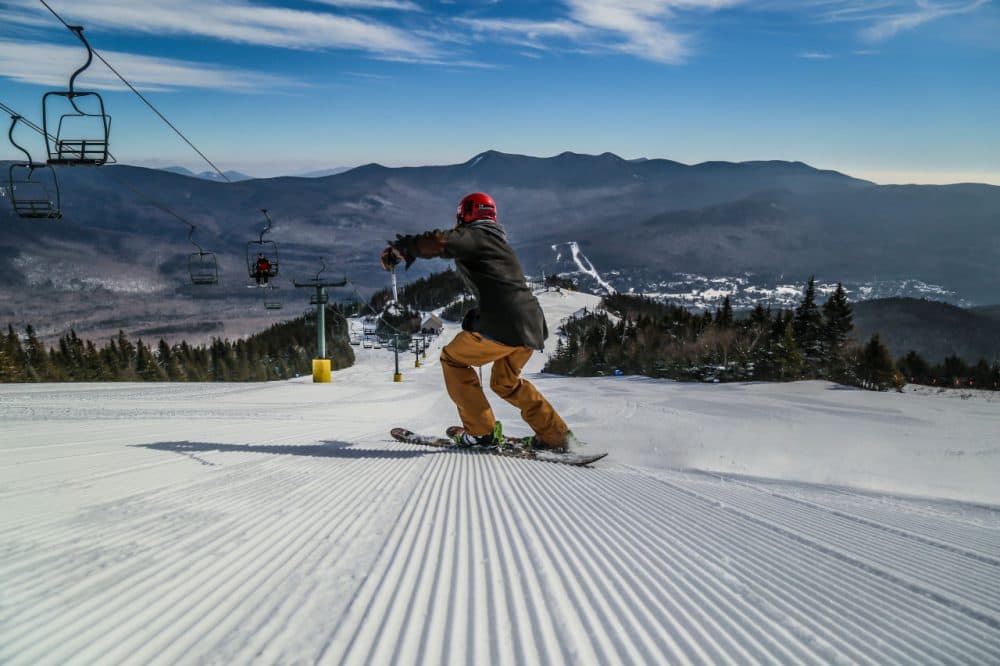 This article is more than 5 years old.
Record temperatures in and around Boston this week have plenty of people packing up their winter gear and looking ahead to spring.
But New England ski mountains are hoping folks keep their ski and snowboard gear handy for at least a few more weeks.
Tim Smith, general manager of Waterville Valley Resort in Waterville Valley, New Hampshire, joined WBUR's Morning Edition to offer an update on an early spring skiing season.
---
Interview Highlights
On whether warm temperatures mean a shorter ski season
Every winter is different. One winter can be cold arctic air, like we had last winter, and the next winter will be warm. It's March skiing in New England. ... March is a fickle month. We can get a snowstorm that can drop multiple feet of snow at any moment so, it doesn't predict that it's going to be a shorter season. You can tell from meteorologists in New England, they can't predict more than just a few days in advance, so we take it day by day.
On the correlation between low snowfall totals and profits
Snowfall's down compared to last season, that's no surprise. I believe we're in the 50-inch range, a little more than 50 inches so far this season. Where last season we were up over 100 inches at this point in the season.
It's called the "backyard effect" in the ski industry. When people don't see snow in their backyard, they don't think we have it up here in the mountains when we do. It's pretty amazing when you talk to a customer from south of here, when they come up into the valley they're shocked to see all of the snow, and that's the altitude that helps us out there, the colder temperatures at night, we get a little bit more snow. We end up getting snow when other places are getting the wetter precipitation.
On how well the snow pack can hold up with warmer temperatures
[Mild weather] doesn't make me cringe as much as the wetter precipitation makes me cringe. But the fact is we have a good snow pack on most of our ski trails and we may have to take some ski trails and take some snow off of them to put on to other ski trails to make sure we cover up spots, so our primary routes down the mountain will stay in tact. That's normal spring conditions. That I've done every year that I've ran ski resorts.
This segment aired on March 11, 2016.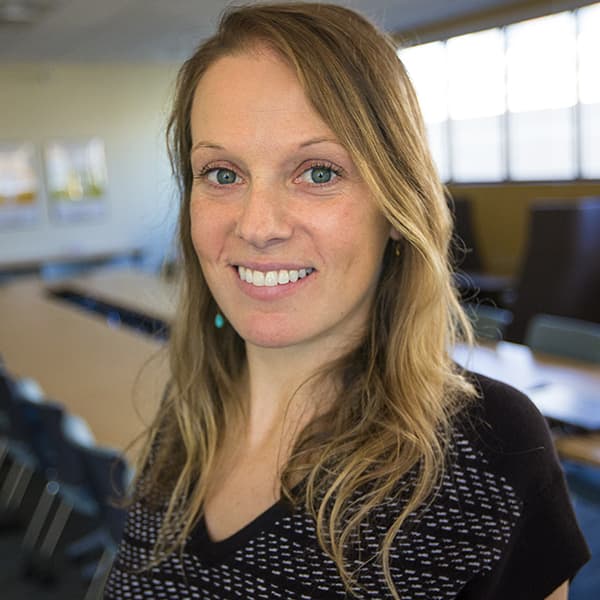 Shannon Dooling Investigative Reporter
Shannon Dooling is an investigative reporter at WBUR, focused on stories about immigration and criminal justice.