Ken Burns Teaches Students About Jackie Robinson, Black History And Art Of Filmmaking
03:17
Play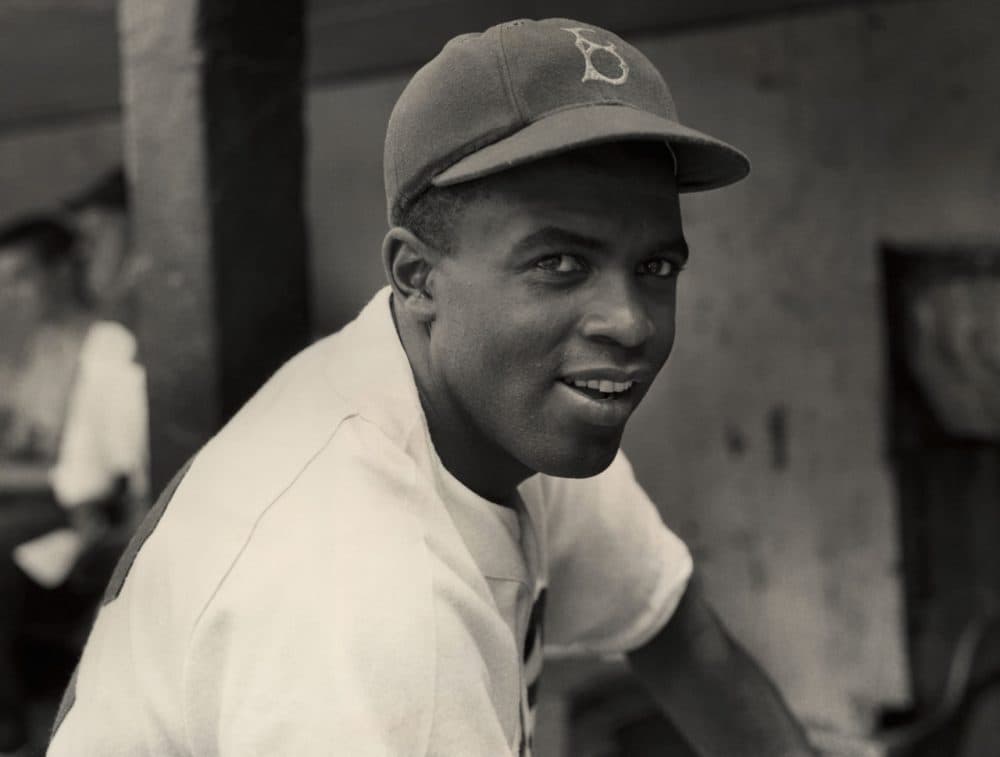 This article is more than 5 years old.
"Jackie Robinson," the latest documentary from filmmaker Ken Burns, debuts Monday night on PBS. The two-part, four-hour film focuses on the life of Robinson, who was the first African-American to play baseball in the major leagues.
Burns, whose epic documentary "The Civil War" came out 26 years ago, was in Boston last week to promote his new film, as well as speak to some middle schoolers about Robinson, black history and the art of documentary filmmaking.
Burns stood surrounded by 43 students in front of the Robert Gould Shaw Memorial, directly in front of the State House. As snow from an unwelcome and unusual April storm gathered on the monument, and on the sidewalk on which he stood, he offered up a lesson on the significance of the Civil War memorial, and of the men it honors.
"It's actually called a bas-relief and it's a statue of Robert Gould Shaw, who was a white man who led the first regiment of African-American soldiers, the Massachusetts 54th," Burns told the students. "Many of the soldiers were killed, including Colonel Shaw, and his body was thrown in with the African-Americans because the southerners who were hoping to perpetuate slavery thought that that would be a terrible way to die. His father, when he heard the news, said he was honored that his son would be buried that way," Burns added.
While closely identified with the Civil War because of his heralded 1990 documentary, Burns is an American storyteller. Before showing the kids the Shaw Memorial, he met with them at the nearby African Meeting House. Burns played for them clips of his latest film, "Jackie Robinson," which he produced with his daughter and son-in-law.
He then fielded questions from the students, including why he focuses his work on history.
"We can learn a lot about things now, that went on before," Burns said. "For example, we're discussing right now Black Lives Matter, Confederate flags, stop and frisk, driving while black. Well all of these are themes that are happening in this film," Burns said referencing "Jackie Robinson." "You'll see them. Integrating swimming pools, integrating hotels — may seem like a thing of the past but still, we live in a world in which most of the time, most of the people you associate with are African-American and most of the people I associate with are white and that's not the way it should be."
The sixth, seventh and eighth graders were all inner-city children from low-income families from Connecticut. They were part of the Sparks program that provides educational travel for kids who might otherwise not have the opportunity. Burns recognizes the importance of instilling a love of history in younger generations.
"Maybe you'll get a paper out of it. Maybe you'll get somebody who will do something more about it. Maybe it's somebody who's directly part of history, or maybe it's just somebody who remembers the sacrifices that Jackie made and is able to, with their parents, communicate his extraordinary example to the next generation," Burns said.
And his message was well received by students.
"It was great," said an 11-year-old girl named Tatyana from Bridgeport, Connecticut. "I got to learn more about Jackie Robinson, and a little more about history overall," she added.
Her friend Brianna, also from Bridgeport, agreed.
"I learned a lot today about Jackie Robinson that I did not know about, and I also learned about the statue. I did not know that it was in the 'Glory' film," she said. "I never got to see that movie, but now that I know about it, I will find that movie on Netflix or something and will watch it."
And if their parents let them stay up late, they'll likely be watching Ken Burns' latest film "Jackie Robinson."
This segment aired on April 11, 2016.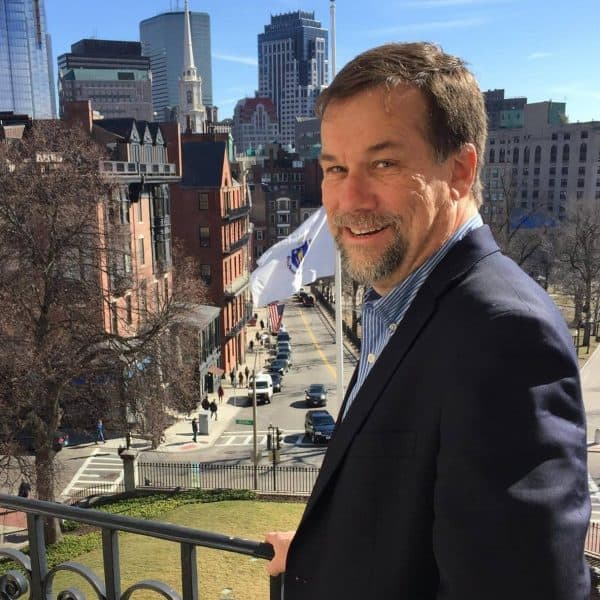 Steve Brown Senior Reporter/Anchor
Steve Brown is a veteran broadcast journalist who serves as WBUR's senior State House reporter.