Ex-FBI Agent Charged With Perjury Amid Bulger Trial To Plead Guilty
05:48
Play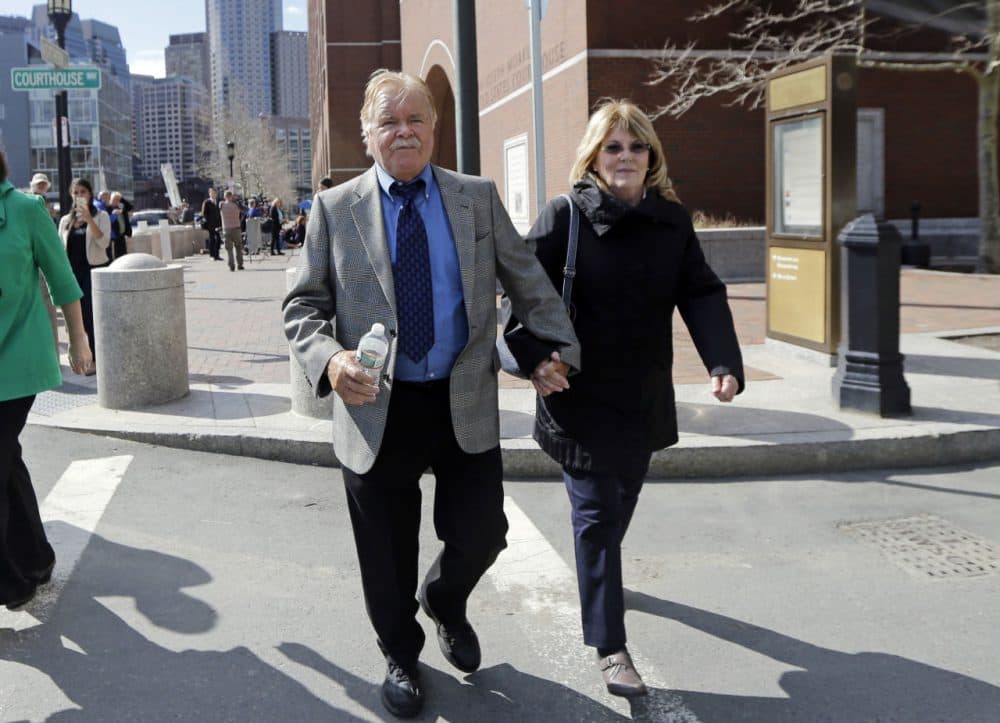 This article is more than 5 years old.
A former FBI agent once heralded as a whistleblower who tried to stop the relationship between mobster James "Whitey" Bulger and the FBI has decided to plead guilty to charges stemming from Bulger's trial.
Robert Fitzpatrick has informed the court he intends to plead guilty, rather than continuing to fight charges of perjury and obstruction of justice.
In numerous interviews and in his own book, Fitzpatrick has described a corrupt relationship between Bulger and federal authorities. He made some of those claims as a defense witness at Bulger's trial in 2013.
But prosecutors claim that Fitzpatrick was lying.
Fitzpatrick's Story — And His Stories
He's 76 years old, his health is fast deteriorating, and because his alleged perjury comes in a case involving murders, Fitzpatrick was looking at the possibility of significant prison time if he went to trial.
He had a difficult decision to make, he had told me in the run-up to the intention announced Wednesday to fold his defense and plead.
Fitzpatrick had often used this line with interviewers about his struggle inside the FBI: "I was fighting against the system, and I lost."
Fitzpatrick's book said it all: "Betrayal: Whitey Bulger and the FBI Agent Who Fought to Bring Him Down." He was widely portrayed — and he portrayed himself — as a hero in numerous interviews for news outlets.
Fitzpatrick recounted how he had been sent to Boston as an FBI supervisor in 1980, at a time when the local bureau was being hollowed out by its secret informant.
"This is a guy who co-opted the FBI, the United States attorney's office, Boston police, the state police, the probation department and the Coast Guard," Fitzpatrick had said. "That's a failure of the entire system."
In Fitzpatrick's telling, he fought a pitched battle against using and protecting Bulger as an informant. He said he went to the top with information to close Bulger out. And he fought again when four of his informants were murdered by Bulger after their identities were leaked.
Again that oft-used line: "I was fighting against the system, and I lost."
What federal prosecutors thought of Fitzpatrick's statements, his book and his testimony became clear as soon as the defense finished questioning him at Bulger's trial.
"You're a man who likes to make up stories, aren't you?" snapped prosecutor Brian Kelly in the opening line of cross-examination. "For years, you've been trying to take credit for things you didn't do."
Grabbing Fitzpatrick's book, whose writing showed the hand of a crime-novelist who co-authored it, Kelly furiously highlighted fabrications of dialogue. Kelly called out self-aggrandizing storytelling that bore little reality to fact: Fitzpatrick's claim he was the first law enforcement agent on the scene in Memphis to find the rifle used to kill Martin Luther King in 1968. Not true, said Kelly. The claim Fitzpatrick arrested Mafia boss Gennaro Angiulo. Not true.
Fitzpatrick was a liar, not a hero, Kelly insisted. He was someone who had not fought a battle to close out Bulger. Kelly's attack was sustained and far more aggressive than any questioning of the trial's other witnesses, including murderers and the corrupt FBI agent turned government witness.
But Bulger's attorney Henry Brennan says that Fitzpatrick as a defense witness had no effect whatsoever on the jury.
"Fitzpatrick's testimony in and of itself at trial was inconsequential," he said. "Everything that Mr. Bulger was acquitted of had nothing to do with his testimony, nor was anything he convicted of relevant to Fitzpatrick's testimony."
It was evident from the testimony that Fitzpatrick had padded his resume, puffed up his role, and taken credit for arrests he had not made. But prosecutors and law enforcement agents had long chafed at the credit Fitzpatrick had gotten over the years. Privately, they complained it wasn't enough that he had only been embarrassed and humiliated.
Almost two years after Bulger's conviction, Fitzpatrick was escorted into a federal courtroom in shackles. He was to be charged with six counts of obstruction of justice and six counts of perjury. One of the criminal counts is for lying about being the agent who found the rifle James Earl Ray used in 1968 to assassinate MLK. And prosecutors have actually traveled to Memphis in recent months to find witnesses and records to prove Fitzpatrick was lying.
The government argued this: That because Fitzpatrick's credibility as an FBI agent was central to Bulger's core strategy of proving government corruption and misconduct, then the historical evidence should be admitted as evidence of perjury.
Attorney Brennan calls the prosecution nothing more than a vendetta against a whistleblower, just as he did outside federal court last year.
"This indictment is not an indictment against Robert Fitzpatrick," he said. "They indicted themselves. The federal government using the resources for this charge is an indictment of themselves."
Neither Fitzpatrick nor his attorney offered any comment, nor did the U.S. attorney's office.
Both parties have requested a plea hearing for next week.
This post was updated with the Morning Edition feature version.
This article was originally published on April 27, 2016.
This segment aired on April 28, 2016.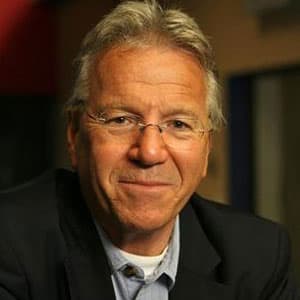 David Boeri Senior Reporter
Now retired, David Boeri was a senior reporter at WBUR.