State Sen. Galluccio Apologizes For Hit-And-Run
This article is more than 10 years old.
State Sen. Anthony Galluccio says he panicked and left the scene of an auto accident over the weekend.
In an interview with WBUR, the Cambridge Democrat said his behavior was unbecoming of an elected official. "We are and should be held to a higher standard, and I knew that and I think my judgment was poor," Galluccio said.
Police said Galluccio was behind the wheel of a car that rear-ended another vehicle in Cambridge on Sunday afternoon. One of the three people in the other car was treated for minor injuries.
The senator turned himself into police Monday.
Galluccio told WBUR he would not comment on the details of the accident because of two pending citations against him. "Those two citations will have a hearing; because of that, I can't get into a lot of issues that you may like to," he said.
Galluccio's driving record has come into question in the past. He was convicted of driving drunk in 1984 and 1997.
Galluccio faced his Senate colleagues in a closed-door Democratic caucus on Tuesday afternoon. Afterward, Senate President Therese Murray told reporters she was extremely disappointed.
"We think that public officials should be a little bit beyond what normal people are expected to be," Murray said. "Nobody should leave the scene of an accident, especially an elected official."
Murray refused to say whether the Senate will take any action against Galluccio, saying she does not know what the charges might be. Other members of the Senate refused to comment on the accident.
"Although I had no reason to believe that there was any injury involved, there is no excuse for leaving the scene of an accident," Galluccio said in a statement released earlier Tuesday, "and I deeply regret doing so."
Galluccio is the third member of the state Senate to find himself in legal trouble in the past year. Former Boston Sen. Dianne Wilkerson was arrested by federal authorities on corruption charges, and former Arlington state Sen. James Marzilli was arrested on charges he accosted and propositioned women in Lowell.
This program aired on October 6, 2009. The audio for this program is not available.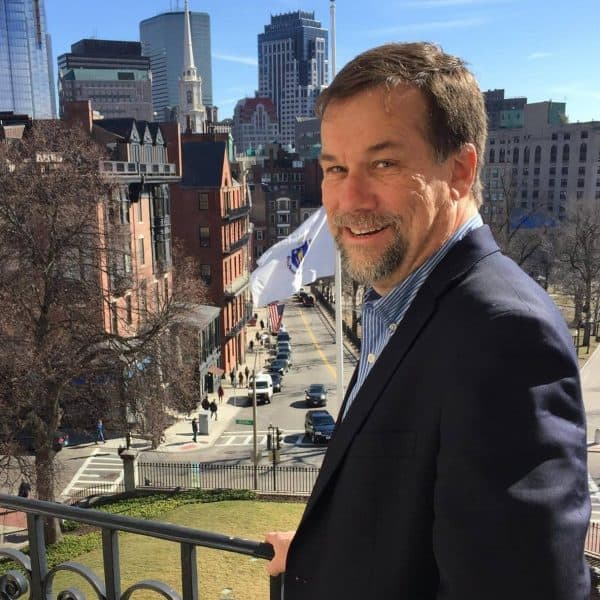 Steve Brown Senior Reporter/Anchor
Steve Brown is a veteran broadcast journalist who serves as WBUR's senior State House reporter.