1 Dorchester Shooting Victim Is Laid To Rest
03:40
Play
The first of three young women killed in a quadruple shooting in Dorchester was laid to rest Monday.
By the time funeral services began for 22-year-old Sharrice Perkins on Monday, more than a thousand mourners had filed through Morning Star Baptist Church in Mattapan. The thousand-seat church was overflowing, with many dressed in purple, her favorite color.
There were friends from Perkins' days in dance school, from her grammar school — she was in the original class at Boston's Young Achievers school of science and math — and from her high school, the John D. O'Bryant School of Math & Science. There were friends from Roxbury Community College, where she studied engineering, and from the hotel in midtown Boston where she'd worked for the past year as a concierge.
Perkins was sitting in a parked car in front of her Harlem Street house with three high school friends last Sunday night when all were shot. Only one survived.
Police are still searching for suspects.
"Sharrice Perkins has become another martyr in the cause for peace," said the Rev. John Borders, the senior pastor at the church, on Monday. He said Perkins has become a catalyst for change, and that it's time for the community to come forward.
"We have to expose the people," he said. "Those who sell drugs, those who run in gangs, those who commit violent acts must be exposed to the light."
Gary Adams, Perkins' uncle and a minister at Morning Star, said "her death will spark change."
Adams recalled the family's annual vacations on Martha's Vineyard, and how every year all branches of the family would come together.
Perkins, he said, was radiant.
"Sharrice had moxie," he said. "She had courage. She had pluck. She had guts. Sharrice had flavor."
Perkins' friend, Kristen Lartey, will be buried on Saturday. Genevieve Philip's family is still making arrangements.
A fourth friend who was in the car remains in the hospital.
Like Perkins, they were all 22 years old.
This post was updated with the Morning Edition feature.
Earlier:
This article was originally published on August 20, 2012.
This program aired on August 20, 2012.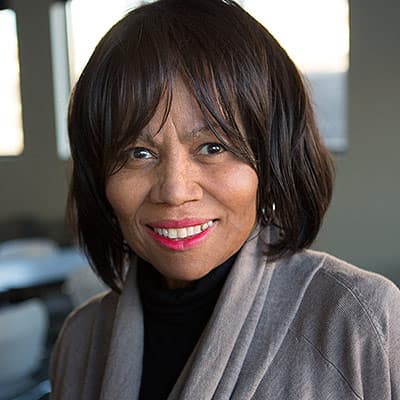 Delores Handy Reporter
Delores Handy was formerly a host and reporter at WBUR.