Romney's Big Speech — The Good, The Bad And The Ugly
Clint Eastwood was the "mystery guest" opening the prime-time hour for Mitt Romney Thursday night. Some think it's a mystery why the campaign allowed the star to do his improv act without guidance, a stopwatch or Teleprompter.
Pretending he was talking with an invisible President Obama about the Republican nominee, the 82-year old actor said, "He can't do that to himself. You're absolutely crazy! You're getting as bad as Biden." Then he said to the audience, "Biden is the intellect in the Democratic Party. It's just kind of a grin with a body behind it."
Some liked the "Dirty Harry" performance art, and others enjoyed mocking him afterward. Whether it made your day or not, it will become one of the most famous presentations in the history of political conventions. At campaign schools, instructors will show video of it as a fun way to illustrate the point that ad-libbing can be hazardous to your reputation.
But let's consider the speech that will be less memorable, the one by Romney — a speech that countless reporters called in advance the most important of his life.
With a nod to Eastwood, the star of "Spaghetti westerns," let's review Romney's speech in terms of "the Good, the Bad and the Ugly."
The Good
Romney's delivery was much better than usual. He wasn't awkward or stiff. He seemed confident, but humble. He had a nice variety in emphasis and pace.
His core message was this early passage:
I wish President Obama had succeeded because I want America to succeed. But his promises gave way to disappointment and division. This isn't something we have to accept. Now is the moment when we can do something. With your help we will do something.

Now is the moment when we can stand up and say, "I'm an American. I make my destiny. And we deserve better! My children deserve better! My family deserves better. My country deserves better!"
In the first third of the speech, he opened up more about his life and feelings. He talked about his family and values, in a way that seemed genuine. And he made points that were clearly meant to appeal to undecided voters — particularly women.
Unconditional love is a gift that Ann and I have tried to pass on to our sons and now to our grandchildren. All the laws and legislation in the world will never heal this world like the loving hearts and arms of mothers and fathers. If every child could drift to sleep feeling wrapped in the love of their family — and God's love — this world would be a far more gentle and better place.
Mom and Dad were married 64 years. And if you wondered what their secret was, you could have asked the local florist, because every day Dad gave Mom a rose, which he put on her bedside table. That's how she found out what happened on the day my father died — she went looking for him because that morning, there was no rose.
My mom and dad were true partners, a life lesson that shaped me by everyday example. When my mom ran for the Senate, my dad was there for her every step of the way. I can still hear her saying in her beautiful voice, "Why should women have any less say than men, about the great decisions facing our nation?"
Romney shifted gears to be critical of Obama for failing to deliver on his promises. Ancedotes gave way to soundbites. Some of his more punchy punchlines were these:
- President Obama promised to begin to slow the rise of the oceans and heal the planet. My promise... is to help you and your family.

- I will begin my presidency with a jobs tour. President Obama began with an apology tour. America, he said, had dictated to other nations. No, Mr. President, America has freed other nations from dictators.
The Bad
This speech was Romney's prime-time opportunity to lay out a bold plan for rejuvenating the economy. He could have presented charts to explain our economic and fiscal challenges, and outlined his strategy in some detail. It would have been a mistake to go into too much detail, but he had a chance to convince skeptical voters and opinion leaders that he would be truly presidential in asking for, and deserving, a real mandate. He could have become "the man with a plan," Mr. Fix-It.
That's what excited a lot of people about Paul Ryan's speech. He demonstrated not only a grasp of the big problems, but the determination to forge a coalition to solve them.
But, instead, this is the closest Romney got to offering a plan:
Unlike the president, I have a plan to create 12 million new jobs. It has five steps:

First, by 2020, North America will be energy independent by taking full advantage of our oil and coal and gas and nuclear and renewables.

Second, we will give our fellow citizens the skills they need for the jobs of today and the careers of tomorrow. When it comes to the school your child will attend, every parent should have a choice, and every child should have a chance.

Third, we will make trade work for America by forging new trade agreements. And when nations cheat in trade, there will be unmistakable consequences.

Fourth, to assure every entrepreneur and every job creator that their investments in America will not vanish as have those in Greece, we will cut the deficit and put America on track to a balanced budget.

And fifth, we will champion small businesses, America's engine of job growth. That means reducing taxes on business, not raising them. It means simplifying and modernizing the regulations that hurt small business the most. And it means that we must rein in the skyrocketing cost of health care by repealing and replacing Obamacare.
Those are fine principles, but they aren't prescriptive enough to convince undecided voters that he has a clear plan with innovative solutions. Apparently his advisers don't think undecided voters are swayed by that kind of logic. But if not, why did he pick Ryan as his running mate — because fighting for real solutions is what defined him as a new, inspirational leader.
The Ugly
There were a few jarring notes in Romney's remarks on foreign policy. To compensate for his lack of experience in defense and foreign affairs, perhaps his speechwriters thought it best to add bravado, making him sound like a confident commander-in-chief. If so, they overdid it.
President Obama has thrown allies like Israel under the bus, even as he has relaxed sanctions on Castro's Cuba. He abandoned our friends in Poland by walking away from our missile defense commitments, but is eager to give Russia's President Putin the flexibility he desires — after the election. Under my administration, our friends will see more loyalty, and Mr. Putin will see a little less flexibility and more backbone.
Americans are war-weary, and realize that a president should speak diplomatically about foreign relations. As a practical political matter, Romney is better off keeping the focus on the economy, not triggering a discussion about possible military measures.
Even Clint Eastwood is not looking for a new fight.
This program aired on August 31, 2012. The audio for this program is not available.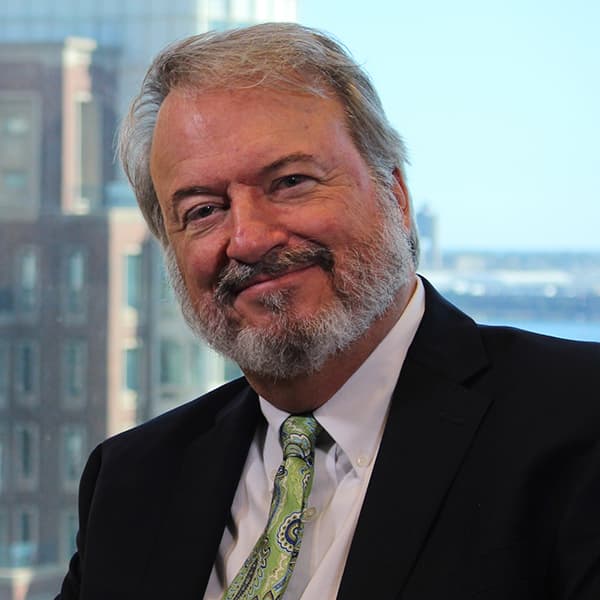 Todd Domke Republican Political Analyst
Todd Domke is a Republican political analyst for WBUR.