Boston School Sports 'Turning The Tide,' Superintendent Says
06:43
Play
This article is more than 7 years old.
All this week we've been hearing about two charities that are overhauling the sports programs in Boston's public middle and high schools. Just a few years ago, sports were underfunded and kids were practicing in poor -- and even dangerous -- conditions.
Karen Given and Doug Tribou of Only A Game joined WBUR Morning Edition host Bob Oakes to discuss the series, "Budgets & Box Scores: Funding Sports in Boston Public Schools."
---
Bob Oakes: The two programs you highlighted — Play Ball! and Boston Scholar Athletes — appear to be making a difference for at-risk kids, as well as those already on the right track. Karen, what effect did you see on the kids who were participating in sports?
Karen Given: Well I think the biggest thing is that these kids really need structure and something to do all the time. I was really surprised by the sense of panic that I got from kids at the thought of not having something to do. Here's Sara Centeio, a senior at Charlestown High School, who said sports is essential:
It keeps me calm and, first of all, out of trouble. I like being busy and being occupied all the time. And it definitely helps me relieve some stress, you know? Senior year right now is really hectic.
I laughed at the sense that it would keep her out of trouble because Sarah has a 4.86 GPA, she plays multiple sports, but she said the line between doing the right thing and doing some of the things her friends are doing is very, very thin.
And hard to keep on if you're not busy.
Karen Given: Absolutely.
You both also found that some families were leaving the district because of the lack of sports in middle schools and the tough conditions in high school programs. Doug, how was that hurting the Boston school system?
Doug Tribou: When the middle schoolers don't have sports to play — and they didn't have any options besides baseball or track before Play Ball! got in there with other sports — they come to high school, and they've never been on a football field, they've never played volleyball. And so teams get worse and the reputation starts to build that Boston isn't a place to have a good athletic career. And Boston Schools Superintendent Carol Johnson told me that that was starting to affect the district:
Parents who participated in sports or who love sports themselves and who have children that they want to have that experience will look at our programs, and they'll come in our schools and they'll ask questions. And we have lost students in the past to private schools to suburban districts. We see ourselves turning that tide.
And I can tell you, I was at a middle school football game, a championship game in the fall. There were recruiters there scouting these seventh- and eighth-grade kids. So there is an attraction to get kids into private schools.
Recruiters from private schools?
There were coaches checking out talent in the stands. And they were looking for talented kids. So these kids, if they're not drawn to the Boston program, they might have another option.
One of the long-standing issues for students and parents and the school system itself has been school assignment, which the department is in the process of trying to overhaul. But right now, a lot of kids are bused to schools outside their neighborhood. How does that affect school culture and how do sports factor in?
Karen Given: Well I'm gonna let Rebekah Splaine Salwasser, the executive director of the Boston Scholar Athletes, answer the first half of that question:
I think there's a lost sense of community. So many of our kids go to schools in a community in which they do not live. So there's not really a connection within the school to its immediate community, and more importantly the kids in that school having a sense of community amongst themselves.
A lot of things also that all of us think about having in high school to rally around, you know, like school colors or a school mascot, the Boston Public Schools didn't necessarily have those, and one person told me it's really hard to be proud of your school when your jersey doesn't match the kid's next to you.
Is there hope that will resolve itself in the school assignment process debate?
Karen Given: I think that there's two issues: One is the school assignment, and that's going to hopefully improve. But the Boston Scholar Athletes came in and said, here's some school colors we can all agree on. Here's a mascot costume. Here's a big mural for your wall. So here's a way for you to feel school pride even if you've never met any of these kids before you walked in the door.
Boston Scholar Athletes and the other organization Play Ball! are far from the only outside groups trying to help in Boston. Doug, tell us about some of the other programs working within the city school system.
Doug Tribou: The Red Auerbach Youth Foundation, which naturally does things with basketball, is also a double dutch proponent like Play Ball! is, so they fund competitive double dutch programs; Community Rowing has a large program where they teach Boston students about rowing; and then there are local colleges that will do clinics and donate equipment, so there are a bunch of people contributing, but our groups that we covered stood out.
Karen Given: Yeah, what's really interesting about them is they're really fully integrated into the schools, so they're there every day, they're multi-sport, they're working closely with teachers and with administrators to make sure students stay on track in the classroom and with their behavior and that's something that's really new and different in the Boston schools.
There are 29,000 middle and high school students in Boston Public Schools; about 5,000 of them are touched by the programs you're talking about. What about the kids who aren't being served?
Doug Tribou: Both of these groups want to expand. They're raising more money. They're ready to deal with more kids. And I think at some point they'll get to the point where they're reaching only the athletes. And then they have to make a decision about how they'll go forward.
Boston Scholar Athletes obviously has a program that's academically driven. Play Ball! still has a lot of room to grow so I think they're just focused on getting as many athletes as they can and maybe adding more sports.
WBUR's "Budgets &  Box Scores" series was edited by Martha Little.
This program aired on May 17, 2013.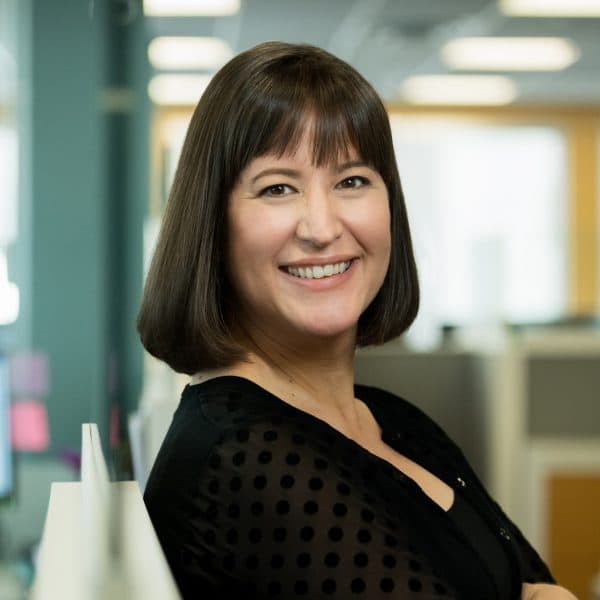 Karen Given Executive Producer/Interim Host, Only A Game
Karen is the executive producer for WBUR's Only A Game.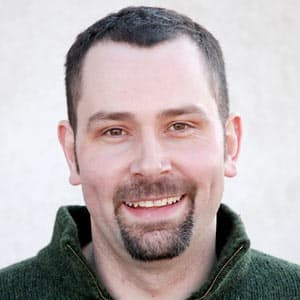 Doug Tribou Reporter/Producer
Doug Tribou was formerly a reporter and producer at WBUR and for WBUR's Only A Game.