Where To Go? What To See? A Labor Day Weekend In The Arts
Which way this Labor Day weekend? Vacation's over, but there's a lot to catch up to before bidding summer adieu. North to Salem and Gloucester, west to the Berkshires, or south to the Cape?
We've had great visits to each of these places this season and are lusting for a day trip this weekend to one of these not so far flung arty destinations.
So will it be …
North
The Cape Ann Museum has always been one of our favorite stopping-off points in Gloucester, but it's been closed this summer, at least until last weekend. Andrea Shea talked to Ronda Faloon about the renovations, and its great collection of the artist formerly known as Fitz Hugh Lane. It's Fitz Henry to you now and Faloon says he's being shown in a better light. Literally.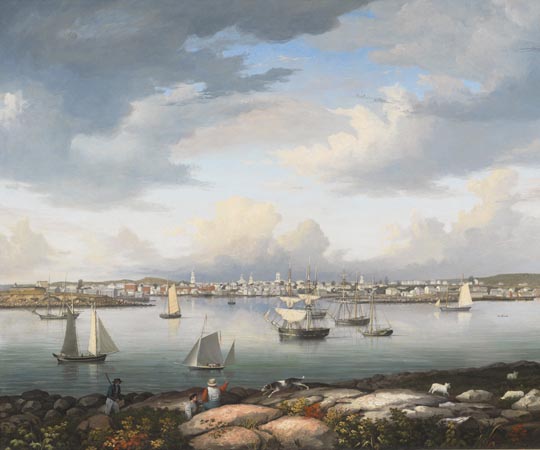 Once you've taken in his "Gloucester Harbor from Rocky Neck" head over to Rocky Neck for some fried clams — I'm partial to The Studio — before taking in August Wilson's "Fences" at the Gloucester Stage Company. Here's what Jeremy Goodwin had to say in the Boston Globe. Joyce Kulhawik was even more ecstatic on her website: "Gabriel [Jermel Nakia] raises the roof in the last scene, a catharsis of pain, grace, and redemption that sent me out of the theater enlightened — and knowing I had seen one of the best performances ever given by a human being." ("Fences" runs another week after Labor Day.)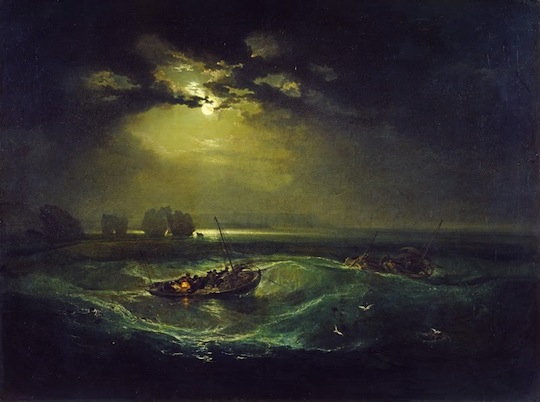 It's also the final weekend to see the highly acclaimed "Turner and the Sea" at the Peabody Essex Museum. Anthony Brooks got there early for Radio Boston and was impressed: "Like so many of his paintings that followed, 'Fishermen at Sea' depicts the power and mystery of the ocean. Turner's work spoke to an island nation — defined by sea and sea power — and this painting proved that he was a master."
Here's the Radio Boston piece.
South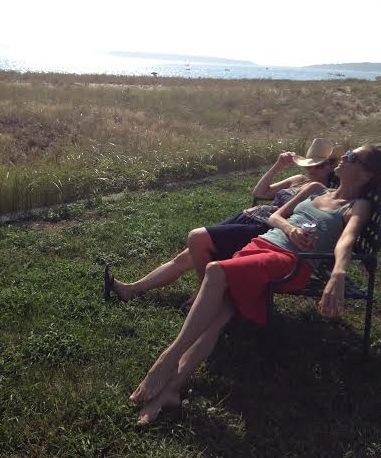 Or should we go to the Cape? I love what the Harbor Stage Company does and Loren King, in the Globe, raved about the world premiere of John Kolvenbach's "Sister Play" (through Sept. 6) which the playwright is directing. Hard to go wrong with Brenda Withers and Stacy Fischer.
Back on Route 6, Tennessee Williams wasn't particularly known for his comedy, but he did write an affecting one about two warring couples on Christmas Eve. I liked the version I saw at the Berkshire Theatre Festival some years ago and the Wellfleet Harbor Actors Theater has its version going on through Sept. 21.
West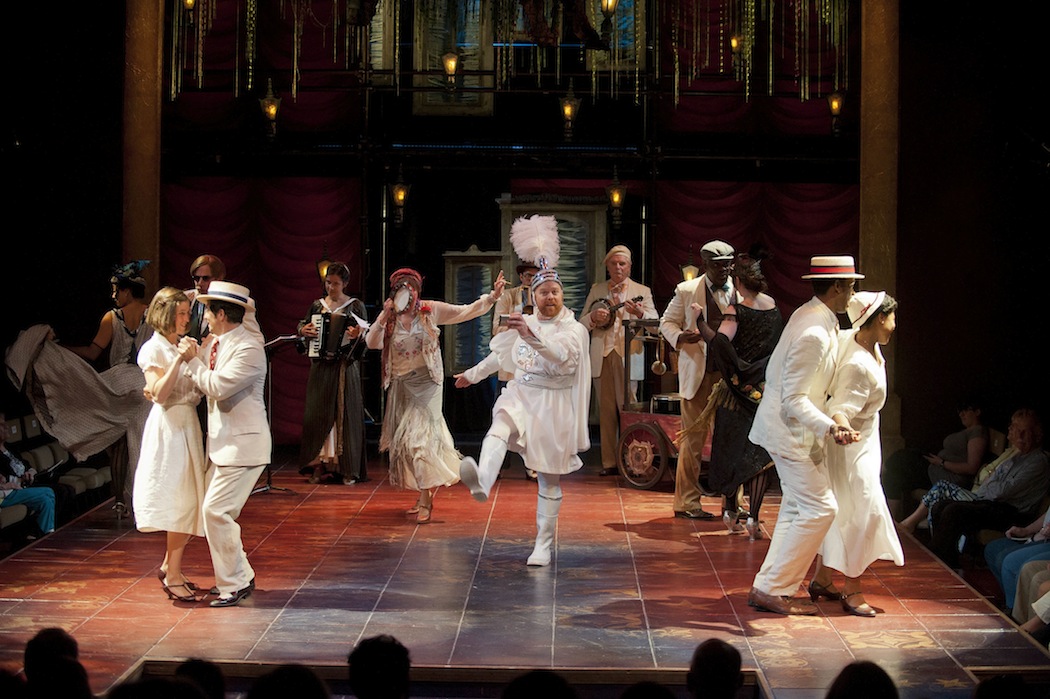 Or back to the Berkshires? Shakespeare & Company always has a great Labor Day weekend festival. I liked "A Midsummer Night's Dream" set in New Orleans and had mixed feelings about "Julius Caesar" (Review here. Nigel Gore is back as Caesar.) Since then Jeremy Goodwin, who also contributes to the ARTery, was rapturous about Jonathan Epstein's combined "Henry IV, Parts I and II," rolled into one play. He tweeted: "The Henry IV at @shakeandco right now is one of the best Shakespeare productions I've seen there. Bravo to director Jonathan Epstein." We'd also like to see how they go about Christopher Durang's "Vanya and Sonia and Masha and Spike," to measure against the Huntington's version next season.
Michael V. Gazzo's "A Hatful of Rain" concludes the Berkshire Theatre Group season while Barrington Stage Company tips its hat to William Finn.
The Boston Symphony Orchestra has left Tanglewood, which has apparently given up on the jazz festival in favor of Train on Friday and Josh Groban Saturday. It's hard to imagine Tony Bennett giving up the U.S. Open and Roger Federer this weekend, but he'll be at Tanglewood with his daughter, Antonia, on Sunday.
The Norman Rockwell Museum has a fascinating little exhibit on "The Unknown Hopper: Edward Hopper as Illustrator." He wasn't as enamored of illustration as was Rockwell, but it does shed an interesting narrative on his later work.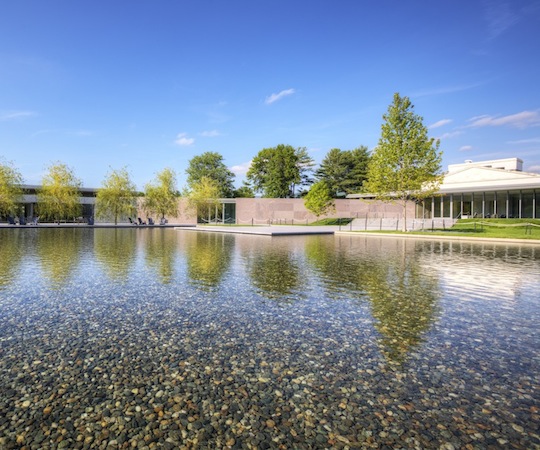 The northern hills have the real treasure trove of art. I had a great weekend there recently (roundup here) at the Williams College of Art, MASS MoCA and at the Clark Art Institute with its dramatic new opening to the Berkshires. The Clark also has a small but illuminating exhibit of abstract art, but it's the museum itself that's the main draw this year.
MASS MoCA is always a blast — getting lost in the funhouse of the various exhibits — but if you're looking for something to do at night try one of the Courtyard concerts. The Grammy-winning Roomful of Teeth Friday night and a dance party with Brooklyn funk band Emefe Saturday night. The vibe's great in the Courtyard when the weather allows.