Finding Ice-Land: Harvey Weinstein Laughs Last At A.R.T.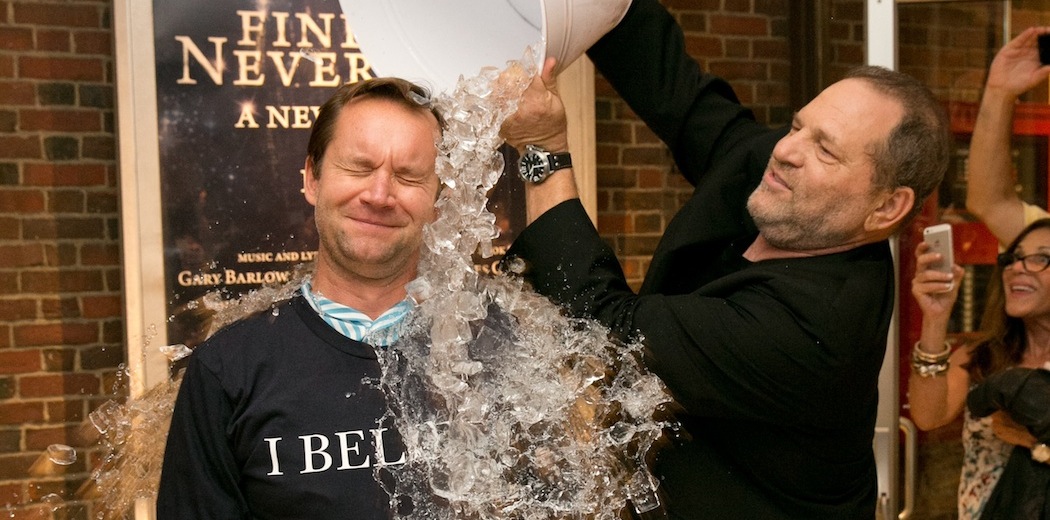 This article is more than 7 years old.
Harvey Weinstein isn't the first producer to want to throw a bucket of water on a journalist's head, particularly on the pate of Michael Riedel, the gossipy New York Post columnist.
Riedel had written a negative piece about "Finding Neverland" without seeing it, according to Broadwayworld.com.
Weinstein then dared him to come to the American Repertory Theater and do an ALS Ice Bucket Challenge. The audience would be polled and if less than 80 percent of the audience "loved it," Weinstein would have the water dumped on his head. Otherwise, Riedel would get the splash.
You can see from the accompanying photo who won — 96 percent of the audience loved it. The show opens on Broadway April 8.
Riedel was a good sport, apparently. If I were him I would never bet on audience reaction to shows I was skeptical about. I would have drowned long ago.
Here's the story from Broadwayworld.com.

More on 'Finding Neverland'