Boston City Council Discusses 29 Percent Pay Hike; Here's What Other Cities' Councilors Make
This article is more than 6 years old.
Boston city councilors on Monday held a public hearing to discuss giving themselves a 29 percent pay raise, boosting their salaries from $87,500 to $112,500.
The council debated the pay increases and heard from the public on the matter, but adjourned the meeting without taking any action on the proposal.
City Council President Bill Linehan, who proposed the pay increase, has said a raise is long overdue. Critics of the proposal say the pay increase is excessive.
The last time city councilors received a pay raise was in 2006, when pay was increased 16.7 percent, from $75,000 to $87,500. (For comparison, state legislators currently have a base salary of about $60,033.)
Last May, the Boston Compensation Advisory Board, which reviews and recommends salary changes for city officials, issued a report that recommended salary increases for the mayor, city councilors and other senior leadership positions. The report looked at the 2013 salaries of the Boston City Council as well as the salaries of city councils in 21 other cities, including seven in New England.
Councils differ from city to city in terms of their size and responsibilities. In its report, the Compensation Advisory Board said the cities surveyed outside of New England "provided the scope of service similar to what Boston offers" while the other New England cities "provided information on what communities in the region may be offering that could sway individuals to move from Boston."
Here's how the Boston city council's pay compares with other major cities (outside New England):
[asset]2014/0929_city-councilor-salary-us/[/asset]
The report found Boston city councilors do make more than their counterparts in other New England cities. Here's how the city council's salaries compared to other New England cities:
[asset]2014/0929_city-councilor-salary/[/asset]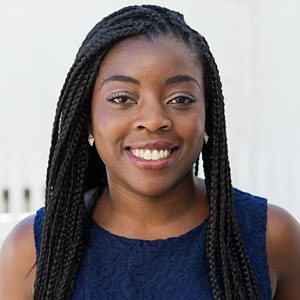 Zeninjor Enwemeka Reporter
Zeninjor Enwemeka is a reporter who covers business, tech and culture as part of WBUR's Bostonomix team, which focuses on the innovation economy.