Jump For Joy — It's The ARTery's Holiday Gift Guide
Looking for a gift in the arts this year? WBUR's ARTery contributors have some ideas for you, from charitable donations to door-stopper CD collections and museum memberships, from Maria Callas singing Bellini to Sean Connery singing the Beatles, from Bernstein and Boulez to Dungeons & Dragons, from George Martin to Doc Martin.
ART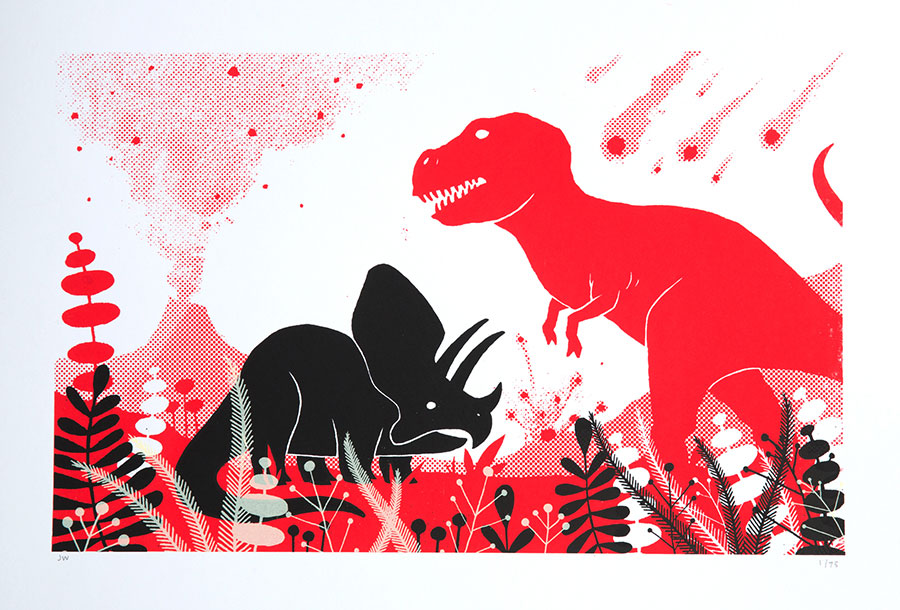 You might recognize Somerville illustrator and designer James Weinberg's crisp graphic style from his rock concert posters (X, Wooden Ships, Phish, Reverend Horton Heat) or his mural at the Assembly Row underpass in Somerville. This fall, he's been making knockout, red and black screenprints of trilobites in bubbly seas and T-rexes with volcanoes and asteroids streaming out of the sky to extinct them. Original prints run from $25 to $35 on his Etsy page. (Check out more of his work in the exhibit "Natural Selections" at the Washington Street Art Center in Somerville through Dec. 28.)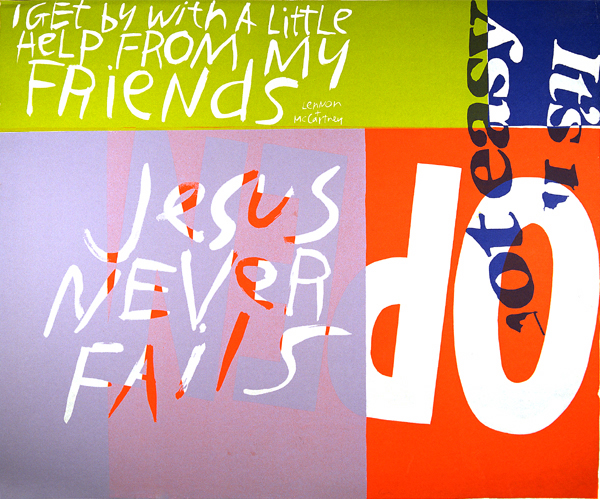 The activist Catholic nun Corita Kent, who died of cancer in 1986, is best known locally for her rainbow stripe design for the gas tank off Route 93 in Dorchester. But her finest works were pop art screenprints from the 1960s, when she got in trouble for being too politically outspoken (pro exuberant liberal Christianity, anti Vietnam War, pro civil rights), left her religious order in Los Angeles, and moved to Boston's Back Bay. Over the past decade the fine art world has begun to rediscover her work, but many of her best screenprints from the 1960s are still available for less than $3,000 from the Corita Art Center—and many are under $1,000.
The four-decade old Photographic Resource Center at Boston University cut back programming as it hit hard financial times in its mission to promote all things photographic. But after a leadership shakeup, it's beginning to slowly get back on its feet again. Help them move along on the road to recovery by giving friends memberships.
Artists for Humanity—the South Boston nonprofit that partners local teens and artists on commercial art and design projects—is aiming to do more by constructing a nine-story, $30 million expansion of its building. They've got about $15 million still to raise. Chip in by making gift donations.
-- GREG COOK
---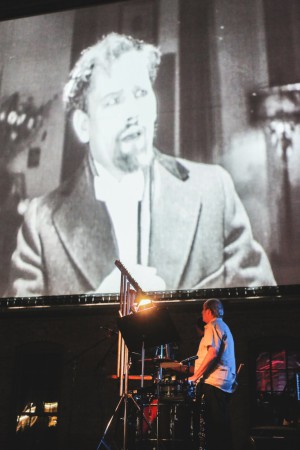 A membership to MASS MoCA in North Adams, Mass. "Massachusetts Museum of Contemporary Art" has become a terrible misnomer for this vibrant, fertile cross-disciplinary cultural laboratory, a veritable hive of living creativity. Yes, there are acres of gallery space with stuff hanging on the walls, suspended from the ceilings, and spread out on the floor, across acres of this former mill and factory complex. But on a visit to MASS MoCA, you're just as likely to catch a concert by Beck, Wilco, Bang on a Can or Sam Bush; or an experimental theater or dance performance; or an old film with new music performed live. MASS MoCA is where art lives.
-- SETH ROGOVOY
---
BOOKS
Former poet laureate, Pulitzer Prize-winner, and Cambridge resident Louise Glück's latest book, "Faithful and Virtuous Night" just won the National Book Award for poetry. I think it's one of her most haunting and gripping accomplishments, the latest unpredictable masterwork from one of our most treasured writers. It's a kind of fictional autobiography—or autobiographical allegory. The poems are mostly in the voice of an old man, an English painter looking back over his entire life—his obsessions and sacrifices. The title is actually a pun, the artist remembering what he mis-heard as a child when his older brother was reading to him about a faithful and virtuous knight. But of course, the title also suggests an inescapable and companionable darkness, the inevitability, the proximity of death. When Glück, clearly astonished, accepted the National Book Award, she said, characteristically: "It's very difficult to lose (I've lost many times), and it also, it turns out, is very difficult to win." This paradox is one of the undercurrents of all her writing, and it's perhaps expressed most poignantly in this extraordinary new book.
-- LLOYD SCHWARTZ
---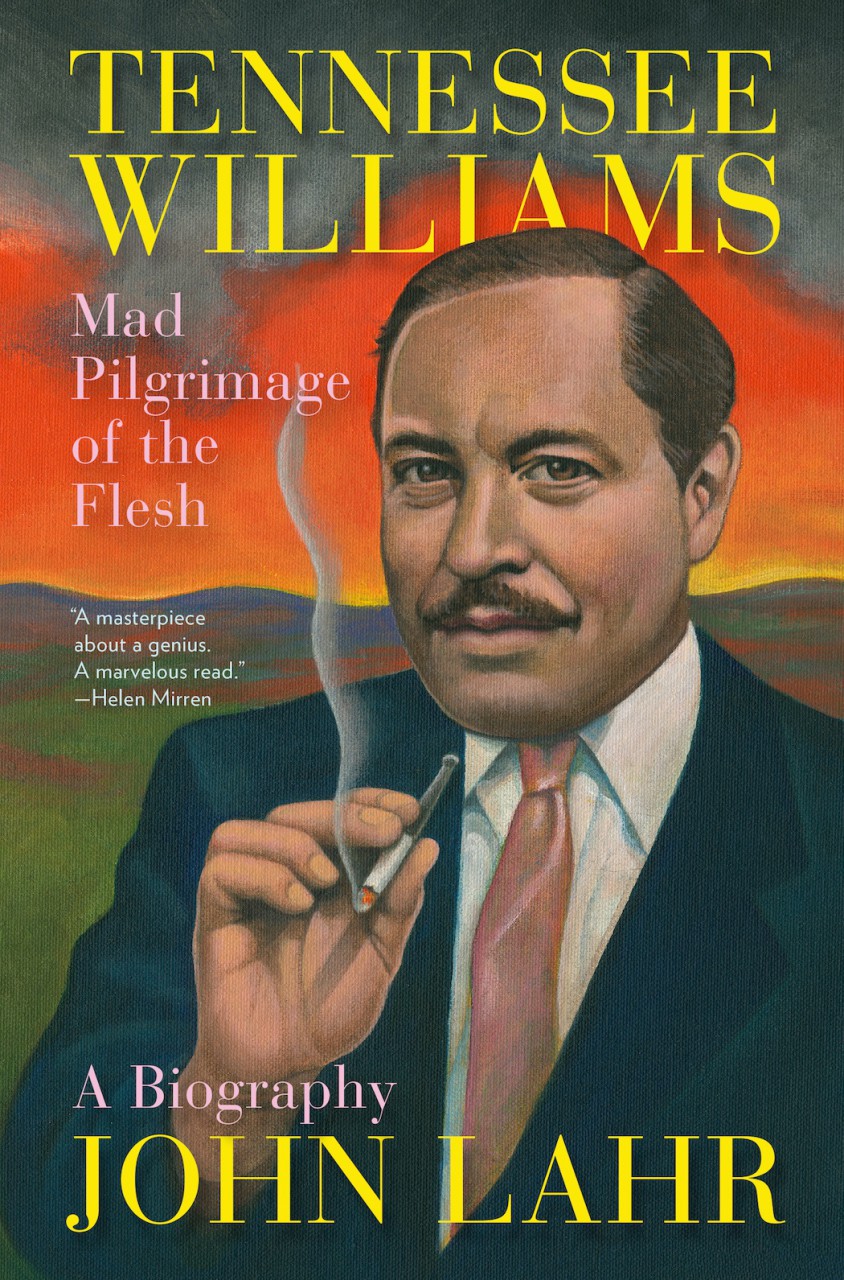 It has been more than 30 years since Tennessee Williams died of a drug overdose in New York's Hotel Elysée. Fortunately, "New Yorker" critic and Joe Orton biographer John Lahr spent 12 of them researching and writing the definitive critical biography, "Tennessee Williams: Mad Pilgrimage of the Flesh," published by W.W. Norton just this year. There have been, by Lahr's count, more than 40 books about the author of "The Glass Menagerie," including Williams' own disappointing "Memoirs." We won't need another after this riveting, juicy, insightful analysis, which actress Helen Mirren succinctly blurbs as "a masterpiece about a genius." Bonus question: from whose vividly self-scrutinizing prose is that title taken?
-- CAROLYN CLAY
---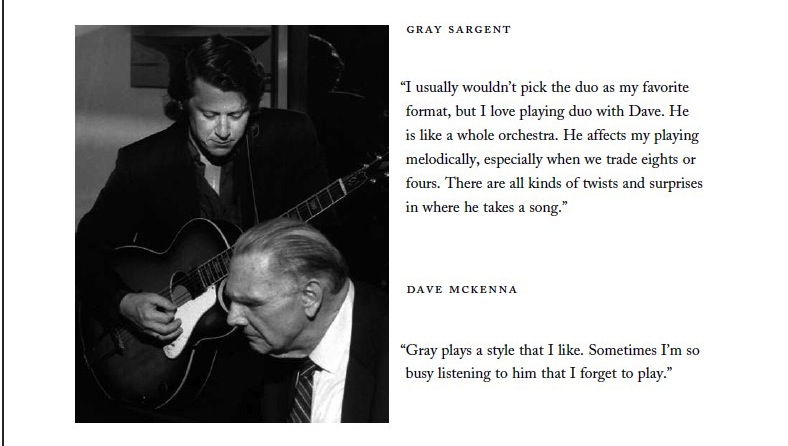 "Jazz in the Key of Light: Eighty of Our Finest Jazz Musicians Speak for Themselves," by Ken Franckling (160 pages, Key of Light Press, $59.95). Franckling has been writing about — and photographing — the New England jazz scene, and beyond, for 30 years. This handsome large-format book offers 80 revealing photos that span the music from Jay McShann to Danilo Pérez, Cab Calloway to Pat Metheny, onstage and backstage. (One of the sweetest shots is of venerable master Benny Carter listening thoughtfully in a Harvard master class to a young Joshua Redman.) Each photo faces a page with a quote from its subject.
-- JON GARELICK
---
A great all-purpose present would be a copy of "See You in Paradise," by J. Robert Lennon. These short stories are both laugh out loud funny and profound, taking on the human condition — and, in particular, families — with wit and smarts.
-- CLEA SIMON
---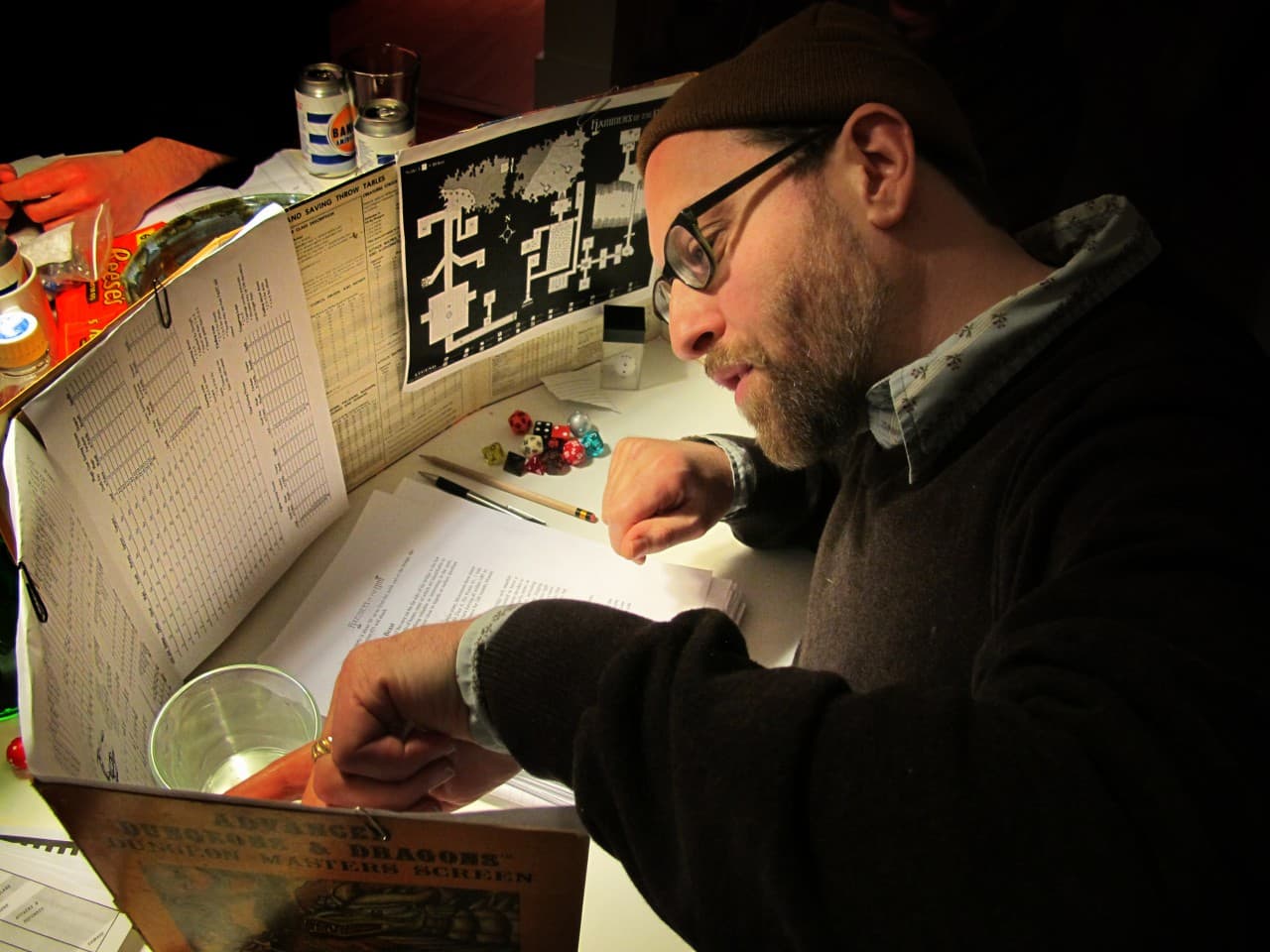 "Season of the Witch: How the Occult Saved Rock and Roll" — This recent romp of a book by Cambridge author and D&D Dungeon Master Peter Bebergal is totally personal. The lifelong lover of musicians like Led Zeppelin guitarist Jimmy Page and David Bowie takes readers along on his quest to deeply understand the occult's influence on music throughout history, but especially when rock's relationship to it peaked in the '60s and '70s. It's a thoroughly researched, absorbing, entertaining ride for anyone who's ever played the Beatles' "White Album" backwards.
-- ANDREA SHEA
---
DANCE
Here's a gift for family and friends any year: The 1948 film, "The Red Shoes" tells the story of a ballerina torn between love and her dancing career. Inspired by an eerie Hans Christian Anderson fairy tale by the same name, Michael Powell's "The Red Shoes," starring Moira Shearer, is dark (think "Black Swan") and has no "White Nights" happy ending. This one's not for the kiddies. Available as a Criterion Collection DVD and Blu-Ray disc.
-- SHARON BASCO
---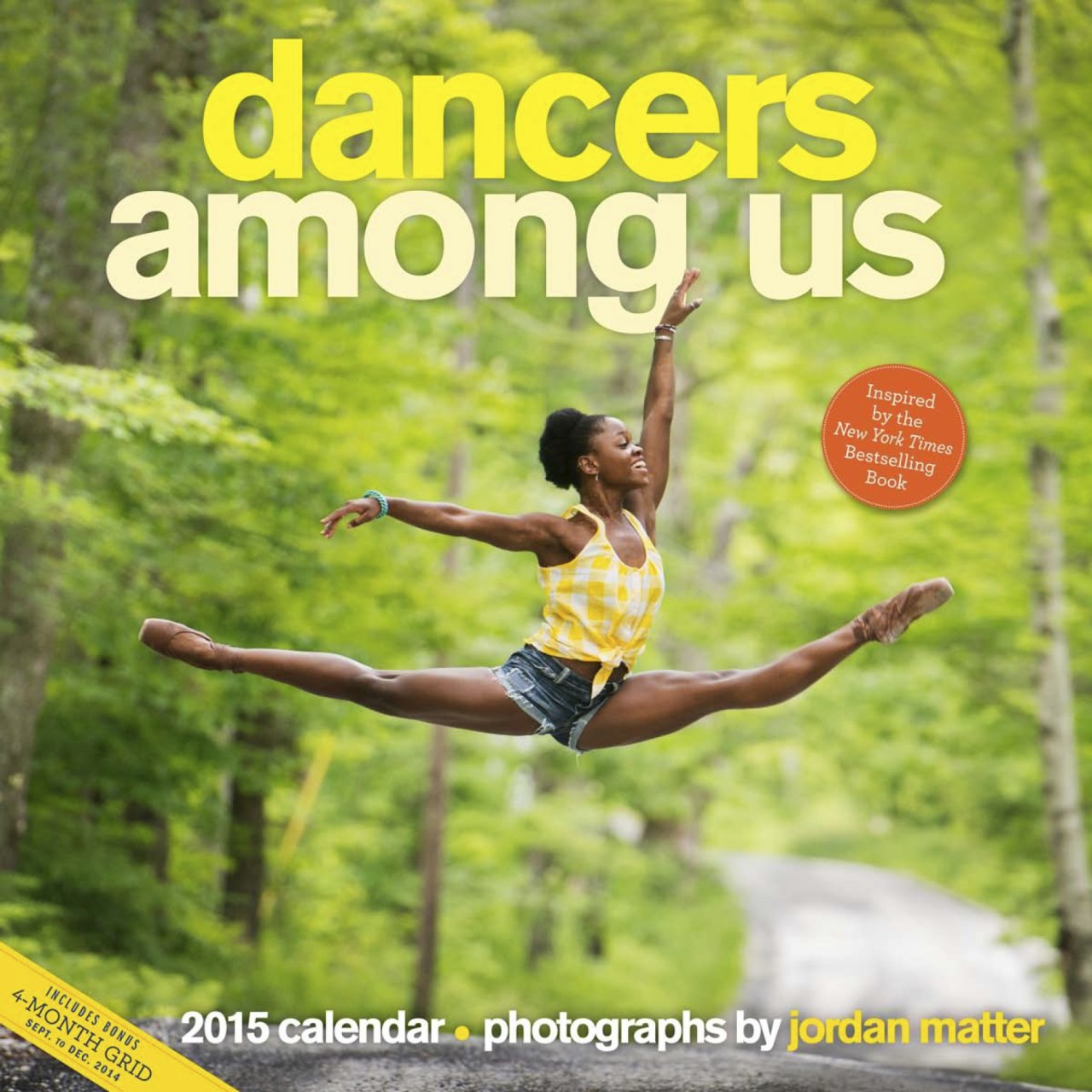 A Dancers Among Us 2015 calendar or an official print from Jordan Matter Photography. Dance, as an art form, is often viewed as inaccessible. By placing technically strong dancers in everyday environments, Matter creates stunning images that are creative, comical, romantic, and perhaps most importantly, relatable to a large audience. He never fails to capture the perfect moment.
-- LAWRENCE ELIZABETH KNOX
---
FILM/TV
A membership to the Harvard Film Archive. By giving such a gift (to this or other repertory houses) you support the dream and preservation of cinema and in return you get admission and discounts to see movie classics, documentaries and foreign language films that are rarely exhibited and hard to come by. The HFA's director series delivers a historical retrospective. Stalwarts of cinema like Kathryn Bigelow ("Hurt Locker") and William Friedkin ("The Exorcist") often appear to discuss their works.
-- TOM MEEK
---
If you really want to endear yourself to someone, here's the prescription. Give him/her the box set of the first five seasons of "Doc Martin" and throw in Season 6 as well. You won't want to move to Cornwall, England, because the characters are so endearing, but you might because they never fail to bring a smile to viewers' faces. The good — make that the surly — doctor couldn't wait to get out of this unsophisticated, albeit beautiful, backwater, until the love of a fine woman changed that. But not too much. Many hours of good fun. Shop around for as much as 50 percent off the six seasons.
-- ED SIEGEL
---
GAMES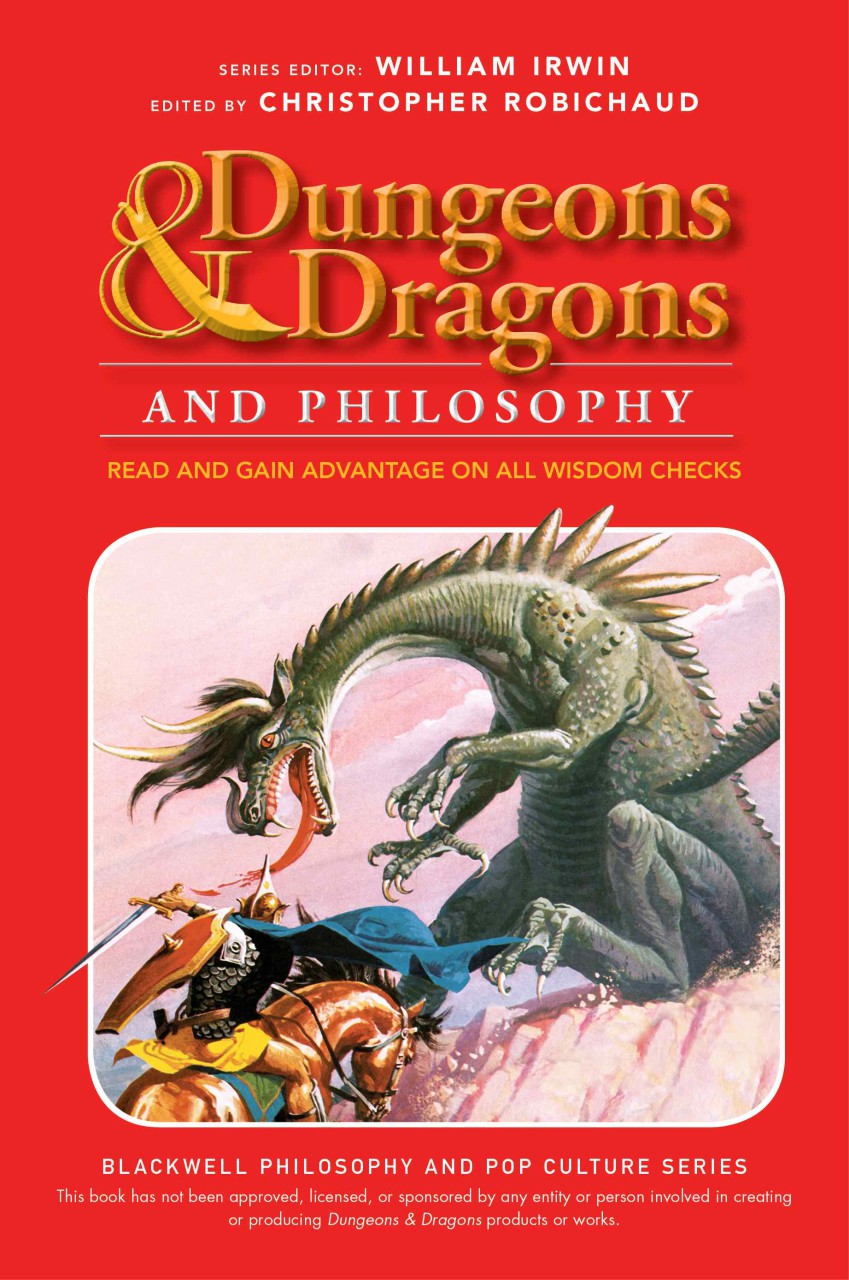 Dungeons & Dragons. I'm all in favor of video games, but there's something special and rare that happens when we put away our screens and gather around a coffee, dining-room, or kitchen table to play a face-to-face, social and imaginative game like D&D. With D&D's 40th anniversary year almost over, and a new edition of the classic and influential role-playing game just released, there's no better time than now to learn how to play. Get your feet wet with the D&D Starter Set or dive into the advanced rules. Good luck in the dungeon, and may you always roll natural 20s.
-- ETHAN GILSDORF
---
MUSIC — PERFORMANCE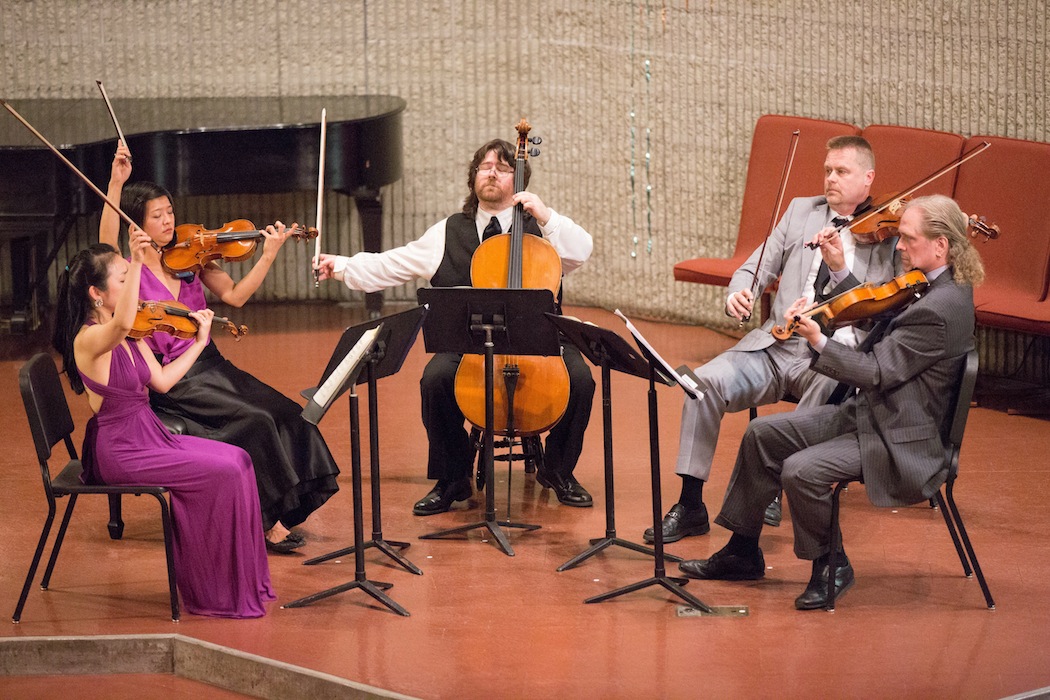 Chameleon Arts Ensemble has five performances coming up, typically mixing the Romantic with the experimental. Send somebody to hear chamber music this spring, as a way of delaying the holiday happiness. Tickets start at $25; concerts at two locations in the Back Bay.
-- KEITH POWERS
---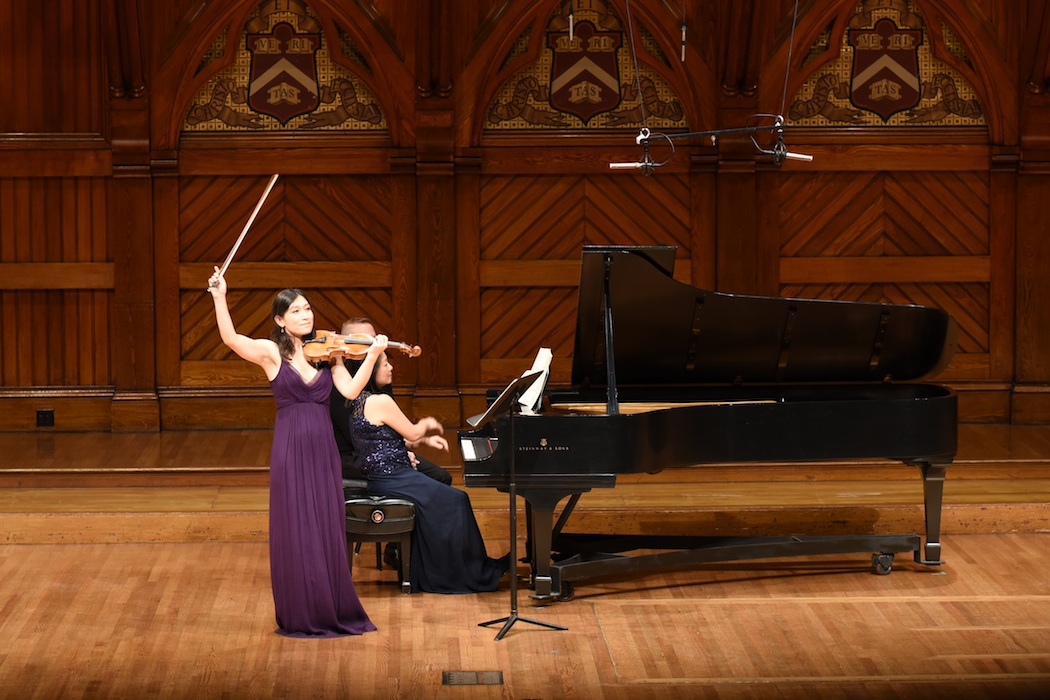 A Boston Chamber Music Society performance is like an intimate dinner party where the company is clever and provocative, and its sparkling conversation is the incandescent small ensemble music of such masters as Beethoven, Brahms and Shostakovich. And, there are also new commissioned works from current composers. A music lover's delight, its 32nd season runs through May.
-- RENEE GRAHAM
---
MUSIC — CDS
For the opera lover, especially someone who might be new to opera or else the fanatic Maria Callas collector who has everything else, there's a new stunningly remastered set of all of of Callas's studio recordings—26 complete operas and 13 recital albums (Warner Classics). Each disc or set has a reproduction of its original cover, and there's a 132-page hardcover book of photos (some I've never seen elsewhere), a chronology, and essays on her career and the remastering process, plus a CD-ROM containing all the librettos and translations. Callas was the supreme opera singer because she so deeply understood the relationship between the words she sang and the notes that embodied them. Even when her thrilling voice started to fray, her characterizations became more uncannily believable.
-- LLOYD SCHWARTZ
---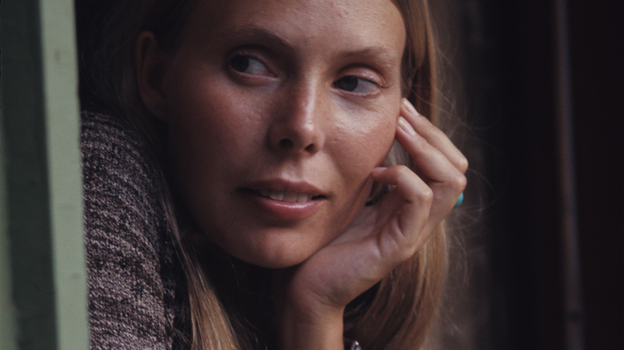 Joni Mitchell's "Love Has Many Faces: A Quartet, A Ballet, Waiting To Be Danced." We all know the songs, but with this box set Mitchell personally organizes and remasters them to tell a story about her career and her life. Includes a hardcover book with 53 lyrical poems, six paintings, and liner notes by Mitchell. A great gift for a Joni enthusiast, it will also likely win over what nonbelievers are left.
-- CLAIRE DICKSON
---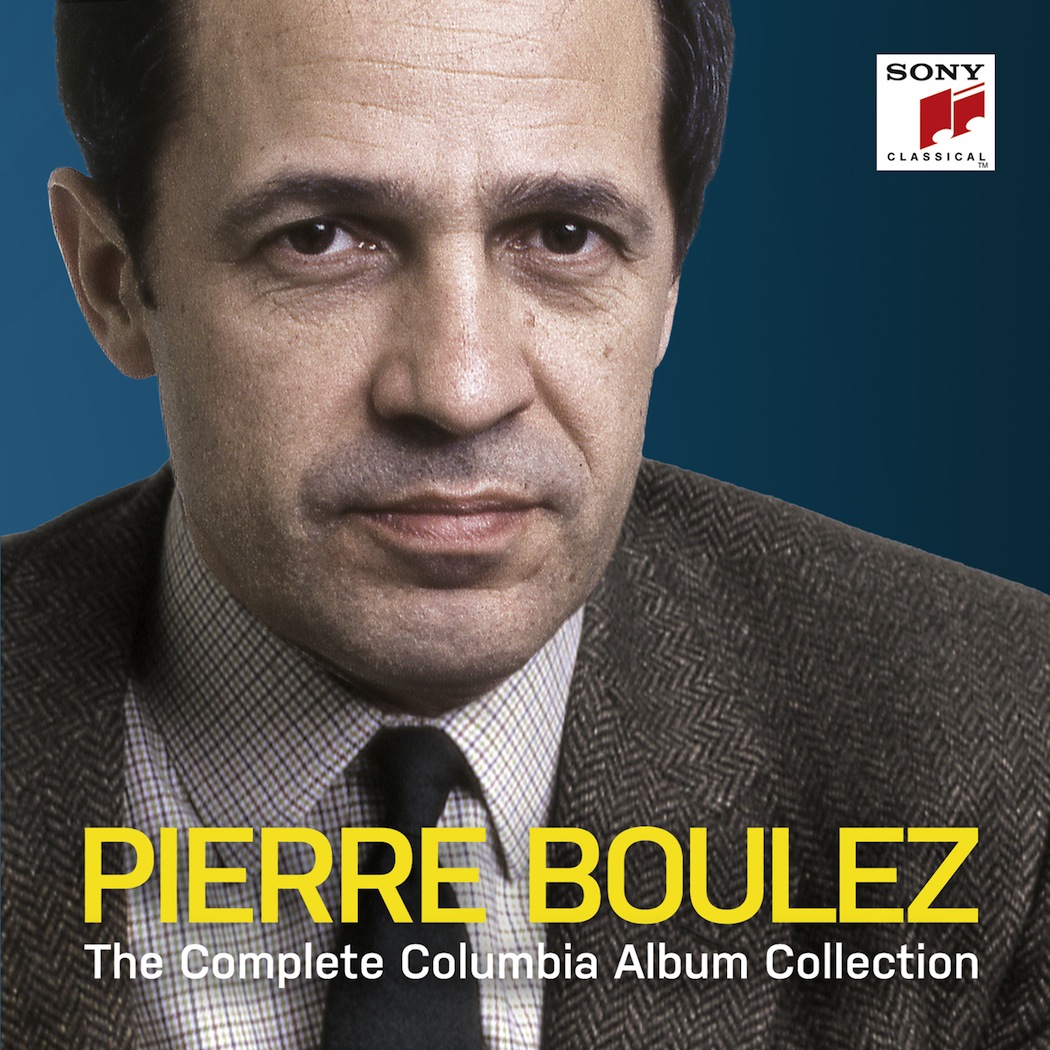 You can think of Pierre Boulez and Leonard Bernstein as the Apollo and Dionysus of classical music conducting, though there's plenty of emotion in the complete Columbia account of Boulez's crystalline middle-years recordings of 20th Century music (with Beethoven and Berlioz added) and plenty of intelligence in the first half (Beethoven-Liszt) of Bernstein's impassioned, post-New York Philharmonic traversal of the traditional repertory on Deutsche Grammophon (with Copland, Ives and Bernstein's own underrated compositions added). I love them both. (Bernstein's Mahler-Wagner Volume II is scheduled for future release.)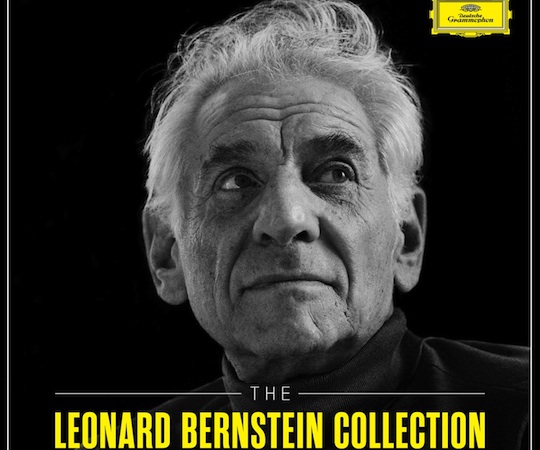 -- ED SIEGEL
---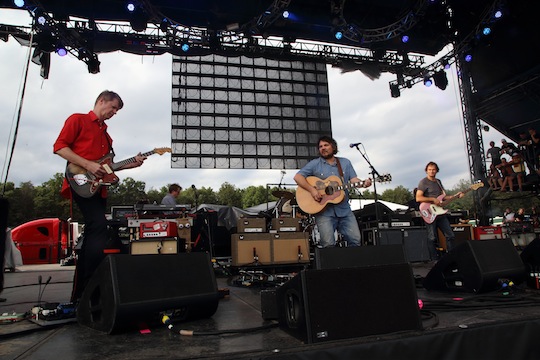 A Wilco gift pack. The Chicago-based band that has roamed genres from alt-rock to straight-up alternative is marking its 20th year. Front man Jeff Tweedy and company have released a "hits" package, "What's Your Twenty? Essential Tracks 1994-2014," as well as an odds 'n' sods box set featuring 47 tunes called, "Alpha Mike Foxtrot: Rare Tracks 1994-2014." Always tuneful, a touch enigmatic, and boasting musicianship and arrangements that will make you wonder if George Martin and the Fabs are in the house, Wilco rarely disappoints. (For those who've been really good this year, I'd toss in an early bird pass for June's Solid Sound Festival, held at the MASS MoCA in North Adams, and curated by the band, which also headlines.)
-- JOHN WINTERS
---
George Martin, "In My Life." This Beatles cover album, put together by the band's longtime producer, has been on the scene for quite some time. Goldie Hawn, Celine Dion and Sean Connery make us think twice about these classic hits. But its Robin Williams' cover of "Come Together" (with Bobby McFerrin) that will mean a lot to listeners this year. For the unreconstructed Beatlemaniac on your list (no, sorry, the hair is not coming back).
-- HOLLY VAN LEUVEN
---
THEATER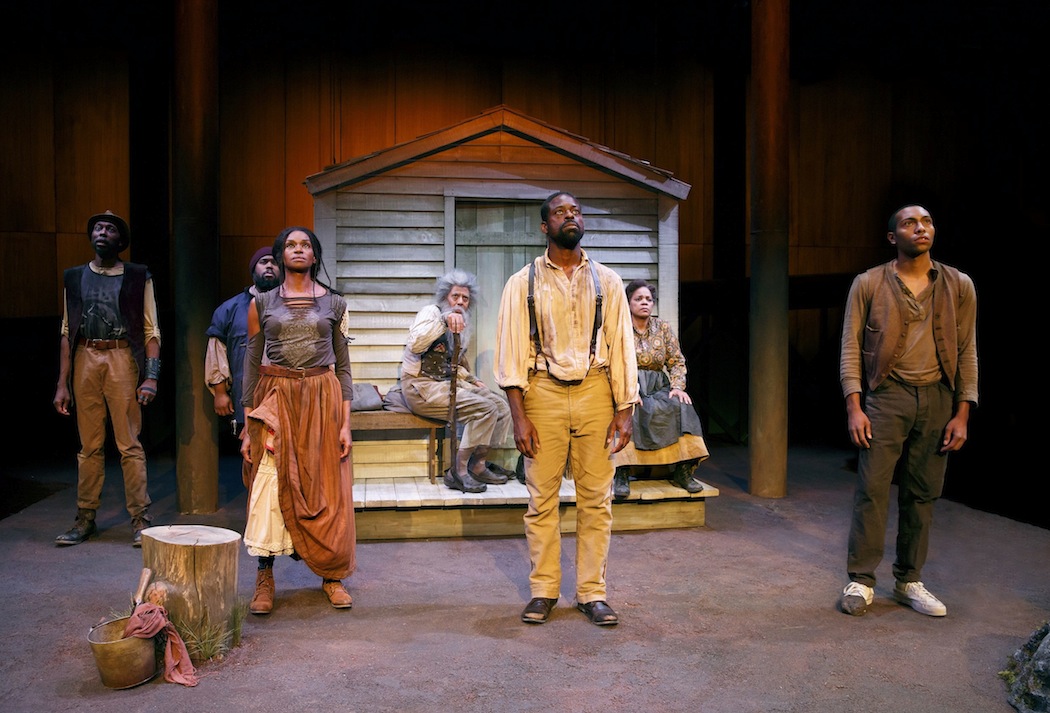 The American Repertory Theater has yet another world premiere, a co-production with the Public Theater in New York, where it's already won raves — Suzan-Lori Parks's "Father Comes Home From the Wars (Parts 1, 2 and 3). Inspired in part by "The Odyssey," it follows Hero, slave, from West Texas to the Confederate battlefield. Parks is a Pulitzer Prize-winner so this three-hour play looks to be one of the theatrical events of the year. Jan. 23-March 1.
-- ED SIEGEL
---
I would give any theater lover tickets to a National Theatre Live broadcast at the Coolidge Corner Theatre. The National simulcasts select performances of London hits ("The Curious Incident of the Dog at Night-Time," "War Horse" and Sam Mendes's "King Lear" with Simon Russell Beale) to cinemas throughout the UK and Europe. The Coolidge then screens those five hours later at 7 p.m. The shows and production values tend to be top-notch, and most NT Live screenings sell out in advance. Tickets run approximately $20. Coming up in 2015: Robert Louis Stevenson's "Treasure Island"; Tom Stoppard's new play "The Hard Problem," directed by Nicholas Hytner; and Ralph Fiennes in George Bernard Shaw's "Man and Superman."
-- MAUREEN DEZELL
---