Tsarnaev Trial Jury Selection Begins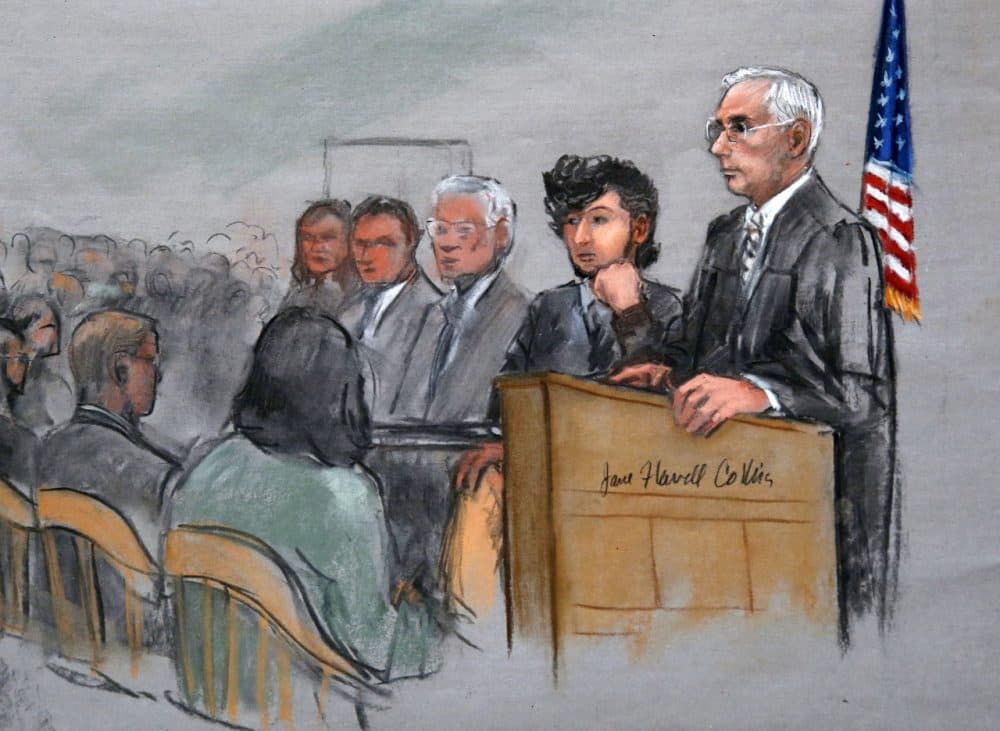 This article is more than 6 years old.
The long-awaited trial of Boston Marathon bombing suspect Dzhokhar Tsarnaev began Monday with Judge George O'Toole addressing about 400 to 500 potential jurors in two separate sessions.
"We need your help and we need your honest performance of this important duty of citizenship," O'Toole told the potential jurors in Boston federal court.
O'Toole, instructing the first group of 200 to 250 potential jurors just after 9:15 a.m., told them "do not read, watch or listen to anything about the case." O'Toole also told the potential jurors not to discuss the case with anyone, including the media.
The judge also asked the potential jurors to disregard what they may have already heard about the case and focus solely on the evidence presented in court.
"There has been a great deal of publicity about this case and there will continue to be," O'Toole said. "The mere fact that you may have heard something about this case does not mean that you cannot be a juror."
O'Toole made mention of social media and "Googling" in instructing the potential jurors not to use the Internet to research anything about the case or the people involved in the case. He told the potential jurors that if they happened to come across media coverage of the trial they should "please just turn the page, change the channel, or close the screen."
The judge repeated the same remarks to a second group of 200 to 250 potential jurors just after 1 p.m.
Attorneys for both sides were present during both sessions along with Tsarnaev, who was introduced and asked to stand during each proceeding. Tsarnaev appeared to be wearing a dark, long-sleeved shirt and khaki pants, his hair long and big.
After listening to the judge's remarks, the potential jurors were given a questionnaire to fill out. Potential jurors will find out next week whether they will go through the next phase of jury selection, where they will be questioned by attorneys on both sides and Judge O'Toole.
More than 1,200 potential jurors are expected to be called in the case. There will be four more sessions of 200 to 250 potential jurors held through Wednesday — two each day.
Judge O'Toole told the prospective jurors that he expects the trial to start on Jan. 26 and last three to four months.
Tsarnaev faces 30 federal charges and the possibility of the death penalty. If convicted, the jury in this case will then decide whether or not Tsarnaev should be sentenced to death.
Tsarnaev and his brother, Tamerlan, are suspected of carrying out the bombings at the finish line of the 2013 Boston Marathon which killed three and wounded more than 260 others. They are also accused of killing MIT officer Sean Collier. Tamerlan died days after the bombing in a confrontation with police in Watertown.
This article was originally published on January 05, 2015.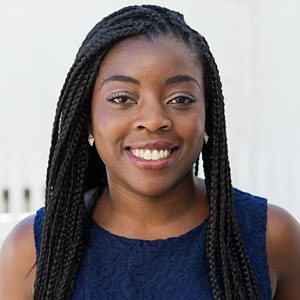 Zeninjor Enwemeka Reporter
Zeninjor Enwemeka is a reporter who covers business, tech and culture as part of WBUR's Bostonomix team, which focuses on the innovation economy.