What To Expect In The Trial Of Dzhokhar Tsarnaev
05:20
Play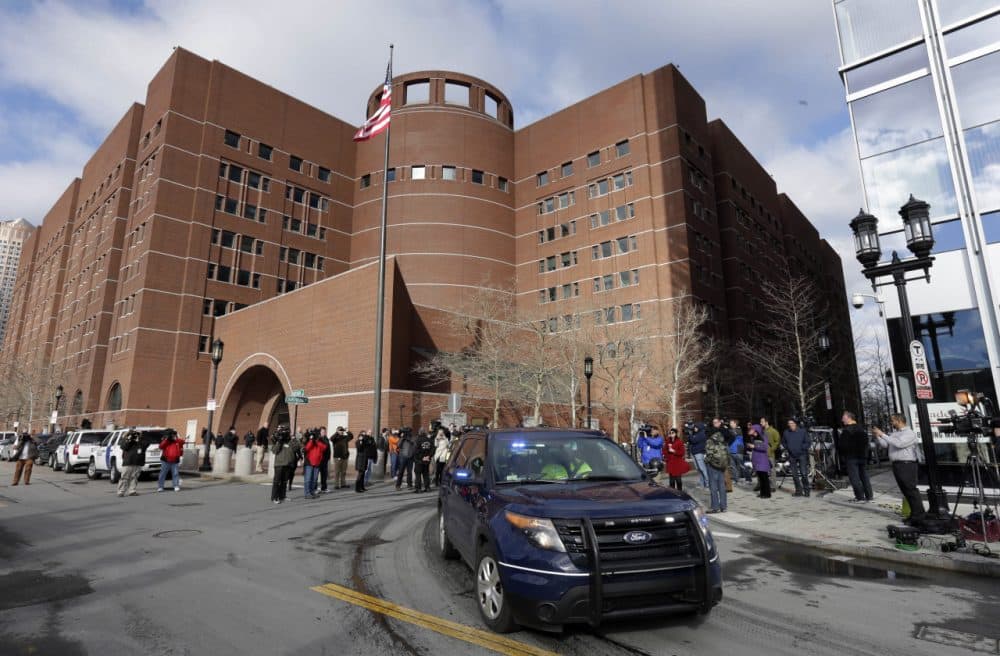 This article is more than 4 years old.
The terrorism trial of Boston Marathon bombing suspect Dzhokhar Tsarnaev is underway, with the beginning of jury selection on Monday morning.
WBUR's David Boeri will be covering the trial every day and joined Morning Edition to discuss what can be expected in what he says will be a long and complicated trial.
---
The Trial's Essential Facts
The government says this could take over five months, and its witness list includes 590 law enforcement personnel and another 142 civilians. The government's turned over thousands of exhibits and tens of thousands of files to the defense in the last few weeks. That gives you a glimpse of what we're looking at.
The first phase of this terror trial is the trial itself, in which Tsarnaev faces 30 charges in connection to both the marathon day bombings — during which three died and at least 260 were injured — and the later fatal shooting of the MIT police officer.
Of those charges, prosecutors say they'll justify a death sentence for 17 of them, and Tsarnaev's conviction on any of those charges will then trigger the second phase of the trial. The same jurors will at that point decide whether Tsarnaev should be sentenced to death.
All the cirumstantial evidence indicates that the defense did seek a plea deal. The lead defense attorney, Judy Clarke, has consistently worked out these plea deals for high-profile defendants like the "Unabomber," Ted Kaczynski; the Centennial Olympic Park bomber, Eric Robert Rudolph; and that Arizona man, Jared Loughner, who shot Congresswoman Gabrielle Giffords and murdered six others in 2011.
One defense attorney suggested that if the death penalty wasn't invoked in this case, it's hard to imagine when the government would ever invoke it.
The Prosecution's Case And What Most Suggest Is The Defense's 'Real Battle'
The prosecution's case is simple. They have surveillance photos and videotape. They have statements, including Tsarnaev's writing on the inside of that boat in which he was caught hiding in Watertown, and his own attempt at flight.
So, the real battle, most observers would agree, is going to come in the second phase of the trial, and that's where the defense is going to present mitigating factors to persuade jurors not to impose the death penalty.
And this is what Clarke is known for as a defense attorney: trying to create sympathy among the jurors — and being fairly successful in the past.
A Judge's Logic In Connection With Tsarnaev's Ability To Get A Fair Trial
The question and the challenge in this case is whether or not Tsarnaev can get a fair trial.
The defense claims its defendant cannot get a fair trial in eastern Massachusetts — that, essentially, they say that every potential juror that goes in there is a victim of the bombings.
It's worth pointing out, by the way, that this is going to be the biggest federal capital murder case since Timothy McVeigh was tried for the 1995 Oklahoma City bombing.
And the defense cites that case because of a decision made by the case's federal judge, Richard Matsch, who ruled that the defendants had been demonized in pretrial publicity. The judge ruled that that publicity created so great a prejudice that these two defendants could not obtain a fair or impartial trial anywhere in the state.
In response to this notion, Judge George O'Toole has expressed his belief that in order to have a fair and impartial trial, marathon bombing jurors simply must be vetted through questioning. This questioning is conducted in a process called "voir dire," which involves individual questioning of potential jurors.
"It stretches the imagination to suggest that an impartial jury cannot be successfully selected from eastern Massachusetts," O'Toole said. On Wednesday, he denied requests from Tsarnaev's defense lawyers to move his trial out of state and delay its start. (An appeals court agreed on Saturday.)
Instead, his plan is to summon about 1,200 people to fill out questionnaires, cut the pool of potential jurors down to 100, and then through "voir dire" come up with 12 jurors and six alternates.
O'Toole referred to McVeigh and the decision of that judge merely in a footnote in his decision. In the footnote, he dismissed the judge's decision as not pertinent in this case.
The trial is expected to take five months.
Correction: Due to an editing error, an earlier version of the Web story incorrectly reported that an appeal on the trial date and location is still pending. An appeals court denied the motions on Saturday. We regret the error.
This segment aired on January 5, 2015.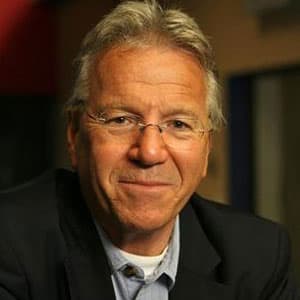 David Boeri Senior Reporter
Now retired, David Boeri was a senior reporter at WBUR.