The 5 Stages Of Dealing With Boston's Frigid Temps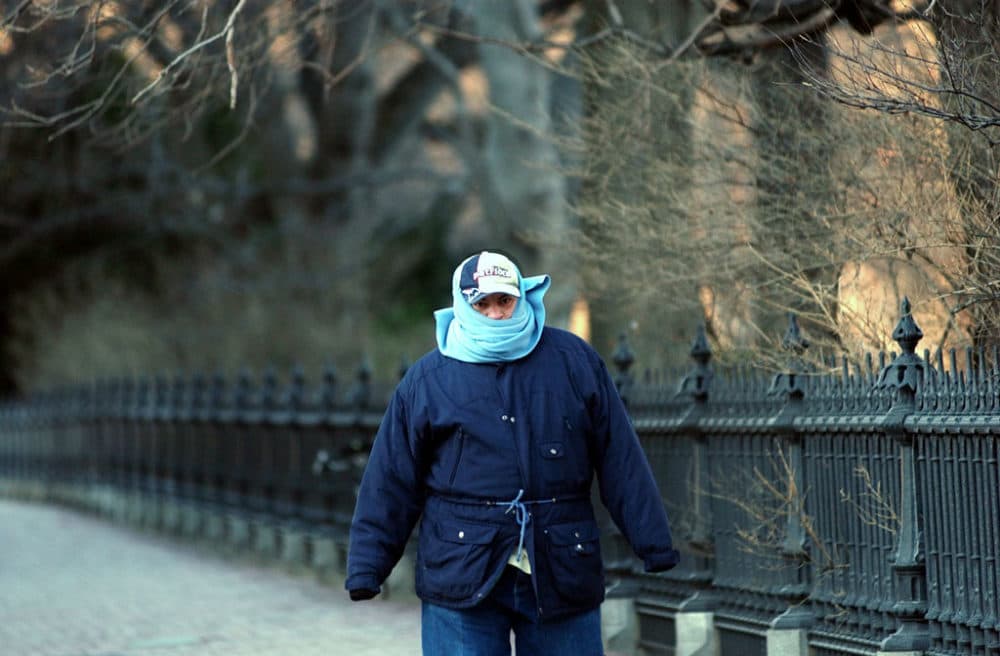 This article is more than 6 years old.
Boston, it's cold outside. Really, really cold. With temperatures at or below 0 degrees in many areas Thursday — and the coldest it's been in Boston for four years — some of us are finding it just too difficult to deal. We present the five stages of dealing with Boston's frigid temperatures as told through social media:
Denial: Some people chose to just shut out the reality of the situation.

it's not even that cold tho.

— Chris Pomarolli (@chrispoms6) January 8, 2015
Still not cold enough for me to consider drinking hot coffee instead of iced. pic.twitter.com/ZRzRm4Jdwr

— Kevin (@dkiff77) January 8, 2015

Anger: Others were driven to the edge by the chilly weather.

When I land in Boston im gonna have a seizure , throw up , punch myself , and the old lady behind me, and cry when I feel the cold outside.

— DJ Showtime (@DJShowtime401) January 8, 2015

Bargaining: Some people looked for some sort of compromise with mother nature.

But seriously if it's gonna be this cold at least let it snow #Boston #Freezing #TooCold #WheresTheSnow pic.twitter.com/TiXcgKApuU

— Jerbearr (@Jerbearr21) January 8, 2015

Depression: Then there were those who just wanted to retreat from the world.

This world is too dark and cold for me.

— McKayla Arnold (@Mickey_McKayla) January 8, 2015
How I feel right now about this Boston weather pic.twitter.com/XMgdrIfBRe

— ig: abriacrystal (@SapGoddess) January 8, 2015

Acceptance: Finally, many have chosen to accept the weather and move on.

Hey #Boston, I know it's Arctic outside, but did you notice it's also sunny? Even today, I choose cold over warmer but grayer winters.

— Alexandra Marchosky (@amarchosky) January 8, 2015
Ya I'm not going outside today

— Joey DePace (@ayy_its_depache) January 8, 2015
On the bright side, it could be worse. It's not as cold here as it is in Maine where the temperature hit 38 below zero in Estcourt Station, and that's not factoring in wind chill.
Actual temperatures at 7am EST. Wind chills are even colder. Frigid morning! #ColdSnap http://t.co/Encl3uyc2s pic.twitter.com/8tutIpRWwm

— NWS (@NWS) January 8, 2015

And the cold weather did make for some great shots:


Cold morning in Boston @FOX25Shiri @fox25news @nellyNECN @7News @mariastephanos @SharmanTV #Boston pic.twitter.com/KHli6M81d7

— Tom Sheehan (@muscman70) January 8, 2015




Hi from frrrrrrrozen #Boston! #ArcticBlast #Cold #Seaport pic.twitter.com/YtB4eC7mHv

— Conventures (@Conventures) January 8, 2015




Awesome > MT @boston_camera: Sea smoke at King's Beach #Swampscott due to extreme cold this morning #cold #seasmoke pic.twitter.com/OYHijXK7t2

— Peter Wilson (@PetesWire) January 8, 2015




This Stan Grossfeld picture perfectly captures today. http://t.co/0aNypEgxxd pic.twitter.com/u3I2fWZGCc

— Jason Tuohey (@jtuohey21) January 8, 2015

WBUR's Nate Goldman contributed to this report.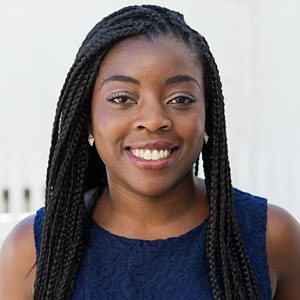 Zeninjor Enwemeka Reporter
Zeninjor Enwemeka is a reporter who covers business, tech and culture as part of WBUR's Bostonomix team, which focuses on the innovation economy.